Technology supports community care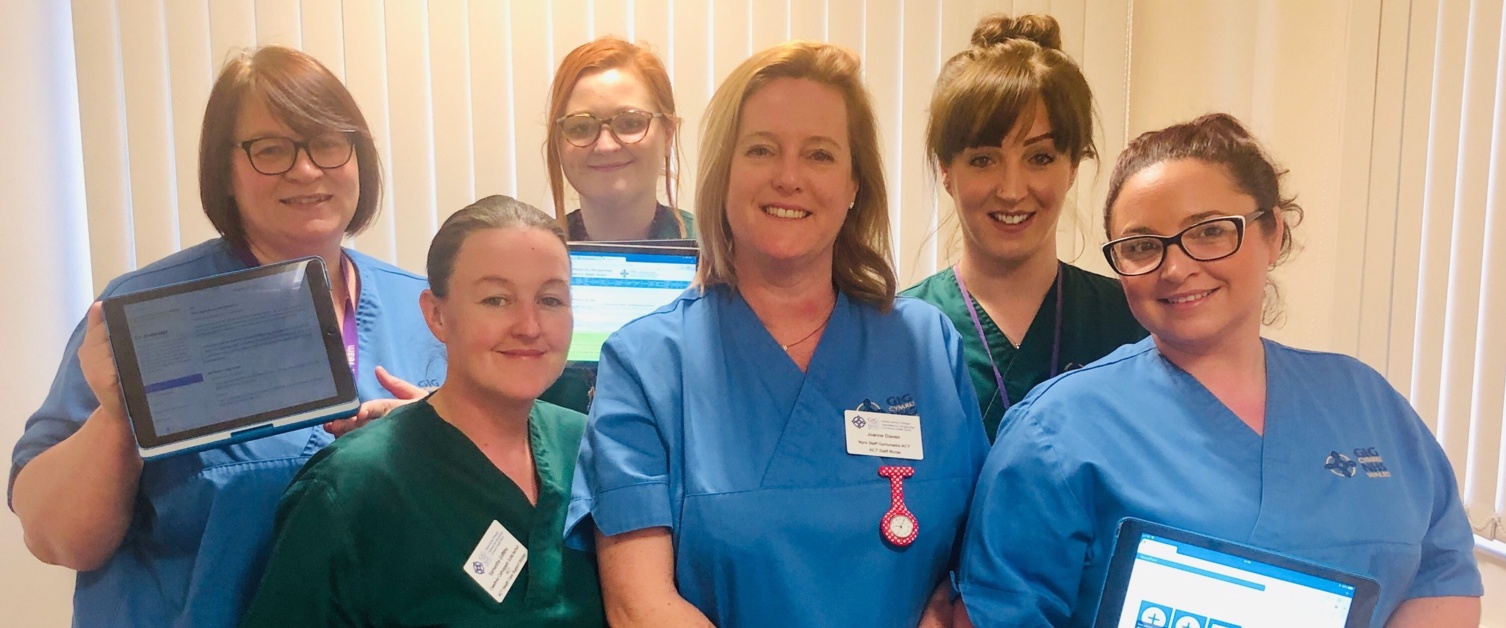 It's not quite Star Trek technology but it is light years ahead of the way health care professionals traditionally operated in the heart of the community.
More than 5,500 Swansea Bay University Health Board employees are now able to free themselves of office-based constraints through the use of mobile phones, iPads and special apps, allowing them to spend more time out and about with patients.
Thanks to an innovative new way of working, the need to telephone the office, rifle through filing cabinets or check desk diaries, is a thing of the past as everything from digital notetaking to secure photography, and searching patient records to accessing a personal diary, can now be carried out electronically and remotely.
And best of all the time saved from using such mobile solutions means clinicians working across community nursing, and mental health and learning disabilities teams, have been able to attend 8,000 more appointments per quarter - a 17% increase compared to the previous year - as the need to return to base between appointments has been greatly reduced.
Pam Josty, information and communication lead health visitor, said: "Historically health visitors have needed to return to base to complete records, now thanks to the apps we have access to, staff are able to complete these tasks whilst out in the community."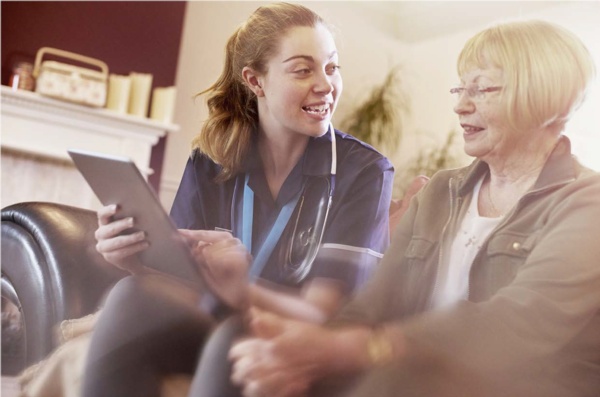 Any member of staff from across the entire health board can now connect via a secure app, using their preferred device to access work tools, health education apps, or personal wellbeing resources.
Of those who have registered to use their own device, more than 75% are those who previously had no regular access to a computer system during the working day.
The health board's Neath Port Talbot Acute Clinical Team (right) has been using the new service since 2017 to treat acutely unwell patients to prevent hospital admissions and facilitate early discharge.
Michelle Macbeth, a health care support worker, said: "We are using the iPads to improve communication between the team, and support each other as well as our patients.
"We are working with the most digitally excluded patients, and using the iPads has not only helped improve outcomes by providing access to information they wouldn't normally have access to, but helped build confidence of our patients and help them feel more connected."
Her colleague, Sarah Jones, added: "I use it to check my calls for the day, and, when I'm at a patient's house, I can look up a management plan there and then."
All health board employees are invited to join mobile working workshops, held regularly across the health board; helping staff get started with mobile working.
Tanya Spriggs, head of nursing and community services said: "It is excellent to see this rolling out across cluster networks, and freeing up time so that staff can do what matters to them most, and that is seeing the people and reducing time spent at the desk."
Hannah Skipp, a junior doctor working in anaesthetics, has been using mobile solutions on her personal device.
She said: "As a junior doctor, often I'm pressed for time and juggling multiple jobs at once. Mobile working gives me much more information at my fingertips, and helps me be much more efficient.
"If I'm treating a very sick patient, then I don't need to leave them, find a computer, and log in; I can just get the information I need from the app in my pocket, and get that antibiotic prescribed quickly, which is crucial when it comes to treating sepsis."