Teamwork sees new children's unit at Morriston open in just two weeks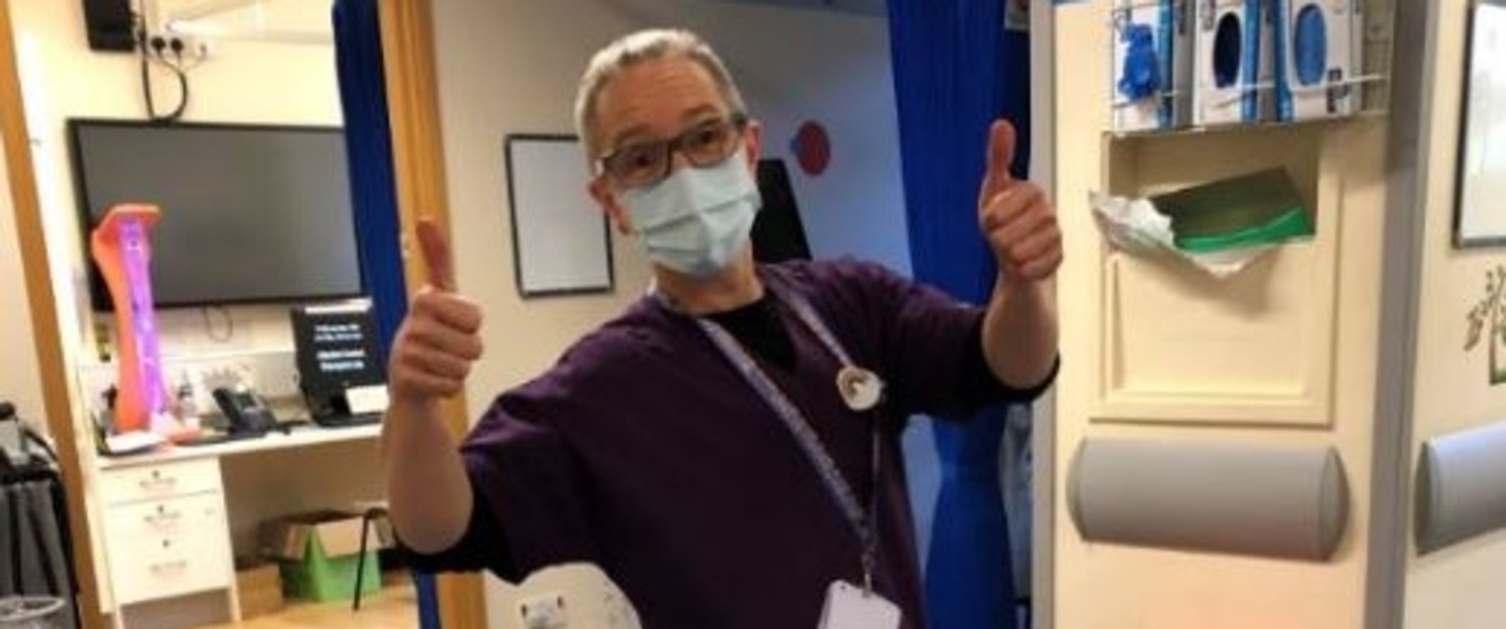 Staff at Morriston Hospital have worked tirelessly to make sure poorly children get the best possible care during the Coronavirus pandemic.
Cooperation between two departments has seen a new unit which had been planned for years open in the space of just two weeks.
The new Children's Emergency Unit (CEU) was created by staff from the paediatric emergency department and the paediatric assessment unit.
Above: consultant emergency paediatrician Clare Dieppe
It's open 24-7 and sees children and young people up to the age of 16.
Previously, paediatric patients arrived at Morriston Hospital through the Emergency Department or the Paediatric Assessment Unit.
Some would have been well enough to go home, possibly after a period of observation, others would have been admitted to the children's wards.
Now all paediatric patients will be seen in the CEU, which has a dedicated entrance which means they no longer have to go through the main ED.
The CEU is located in the former Surgical Short Stay Unit. The entrance is located by driving past the main ED entrance and taking the next right. The entrance is drop-off only, with parking in the main car parks.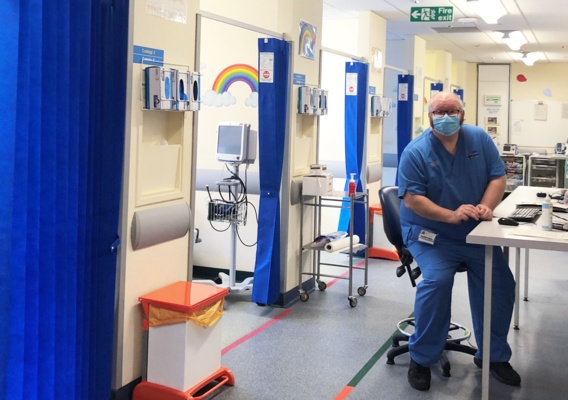 Within the unit there are separate areas for children who have Coronavirus symptoms and those who do not.
Consultant emergency paediatrician Clare Dieppe said: "It is always important, but even more so at the moment to use 111 and GP services to ensure children and young people are accessing the right level of care when they need it."
Right: Pictured inside the Morriston CEU is junior sister Kevin Chubb
Dawn Edwards, clinical lead for paediatrics, said: "We understand that at this time parents and carers may be anxious about children attending the hospital for assessment.
"However, we would like to reassure them that we have taken steps to address the risks posed by Coronavirus and keep children safe."
Children's services manager Sam Williams said providing a single point of access for children's emergency services had been a long-term plan.
"The cooperation between the two departments achieved the move within two weeks," she added.
"It was quite a turnaround, and amazing what could be done in the time available through the hard work of staff."
Artwork for the CEU has been donated by Llangyfelach Primary School; Pontarddulais Hub; Ysgol Bae Baglan; and St Joseph's Junior School, Port Talbot.
Mrs Williams said: "We are grateful to the children who have contributed artwork to make the CEU environment more child-friendly."