Swansea nurse walks 324 miles as part of pedometer challenge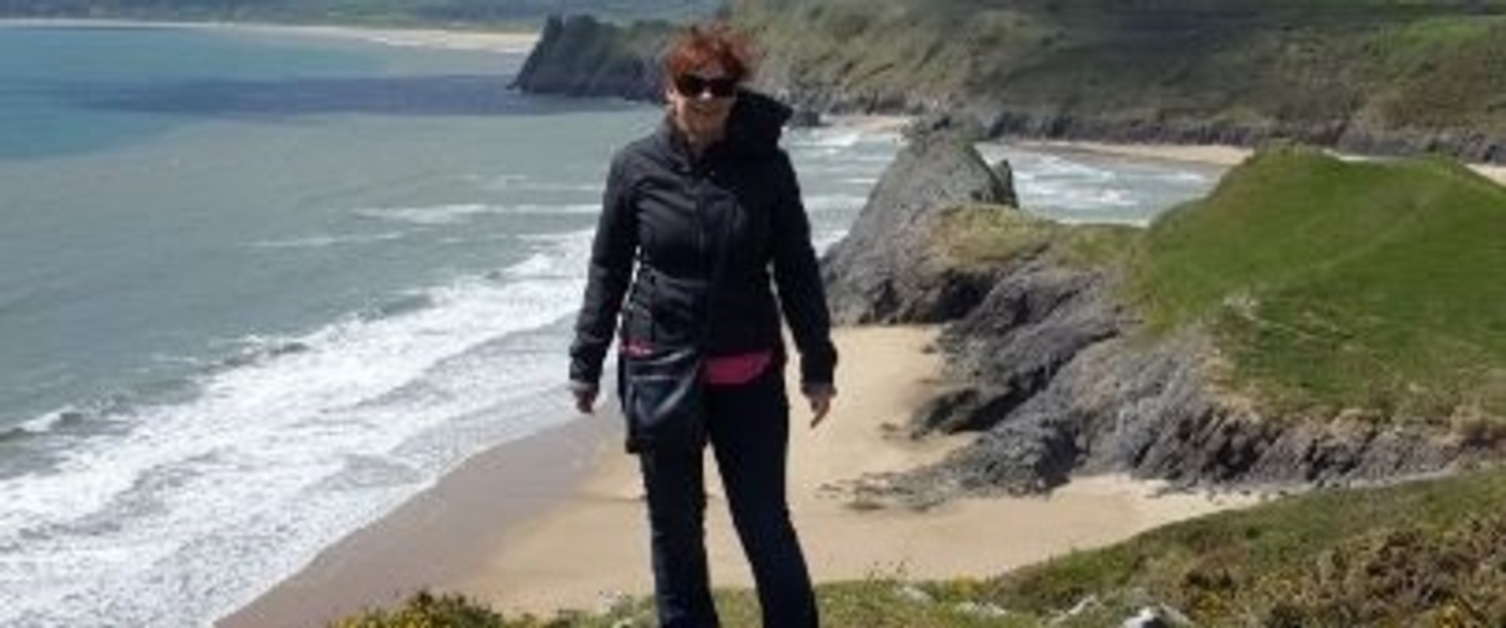 Tuesday, 15 January 2019
Nurses spend a lot of time on their feet – but one junior sister has walked the equivalent of Morriston Hospital to Essex in just a month.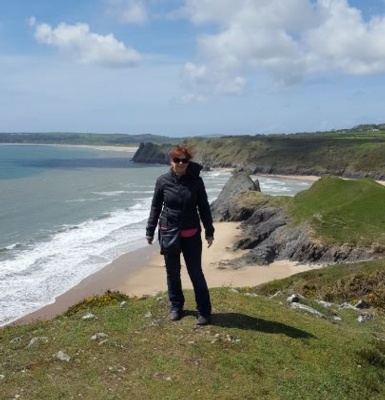 Sarah Briaris from Morriston Hospitals burns and plastics children's ward covered a total of 324 miles as part of a pedometer challenge arranged to boost morale on the ward.
Sarah (pictured left) has always enjoyed walking, and finds the time on her days off to up her steps.
She said: ""On an average day off, I drive from Dunvant to Caswell, taking my son to school on the way and then walk the coastal path to Mumbles and back whilst listening to an audio book.
"If I need to go shopping then I will walk around the lake in Llansamlet, my book again keeps me company."
Originally from Porth in the Rhondda, Sarah certainly makes the most of the coastal walks in Swansea.
She said: "During the month, my twin sister came to visit from Canada.
"As neither of us grew up around Swansea it was lovely to be able to take her on my walks to show off the beautiful place I live in."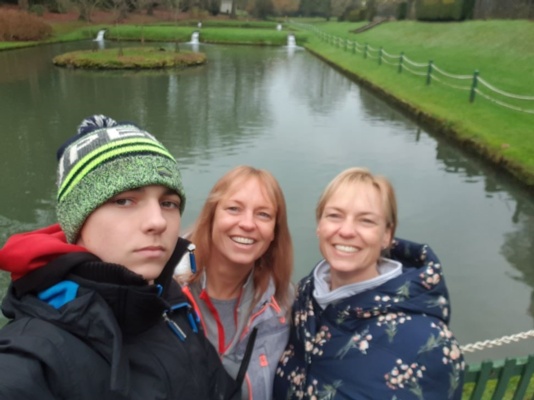 The pedometer challenge was arranged by ward healthcare support worker Sarah Saunders, who is also one of the health board's wellbeing champions.
Right: Jack (Sarah's son) Sarah Briaris and her twin sister Samantha
She said: "I was inspired to host the challenge after searching the internet for ideas on team motivation and improving team morale.
"I came across a few different ideas but decided it would work the best for us as a team."
Sarah became a wellbeing champion last year. Champions raise awareness of wellbeing initiatives within the organisation, and are a point of contact for colleagues who want to know more about the services available to them.
She bought a pedometer for each member of the team to take part in the challenge.
"It has been more amazing than I ever imagined, my colleagues have just grabbed it with both hands and been so incredibly enthusiastic."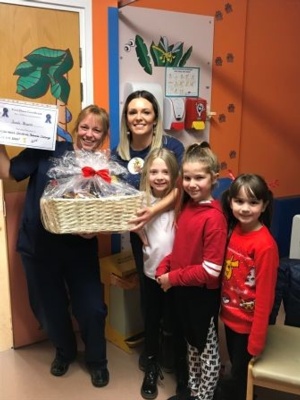 Left: Sarah Briaris receiving her winners prize, presented by Sarah Saunders and children of ward staff
Staff nurse Chuley Walton took second place with 310,339 steps and Domestic Sherranne Barfoot in third place with 307,635 steps.
At 63-years old, Sherranne was the eldest competitor in the challenge – and also suffers with knee problems.
Sarah Saunders said: "Everyone on the ward has been so enthusiastic and I am so proud of them - although I have come to realise how competitive they all are.
"It really has been so much fun and to hear from everyone they are going to miss being part of the challenge when it ends has been really nice.
"I know we all feel a bit glum during the January blues so I am already thinking of new ideas.
"Thank you to all of my team who have put their all into this challenge and I'm looking forward to introducing new ideas very soon."