Swansea to host second storytelling conference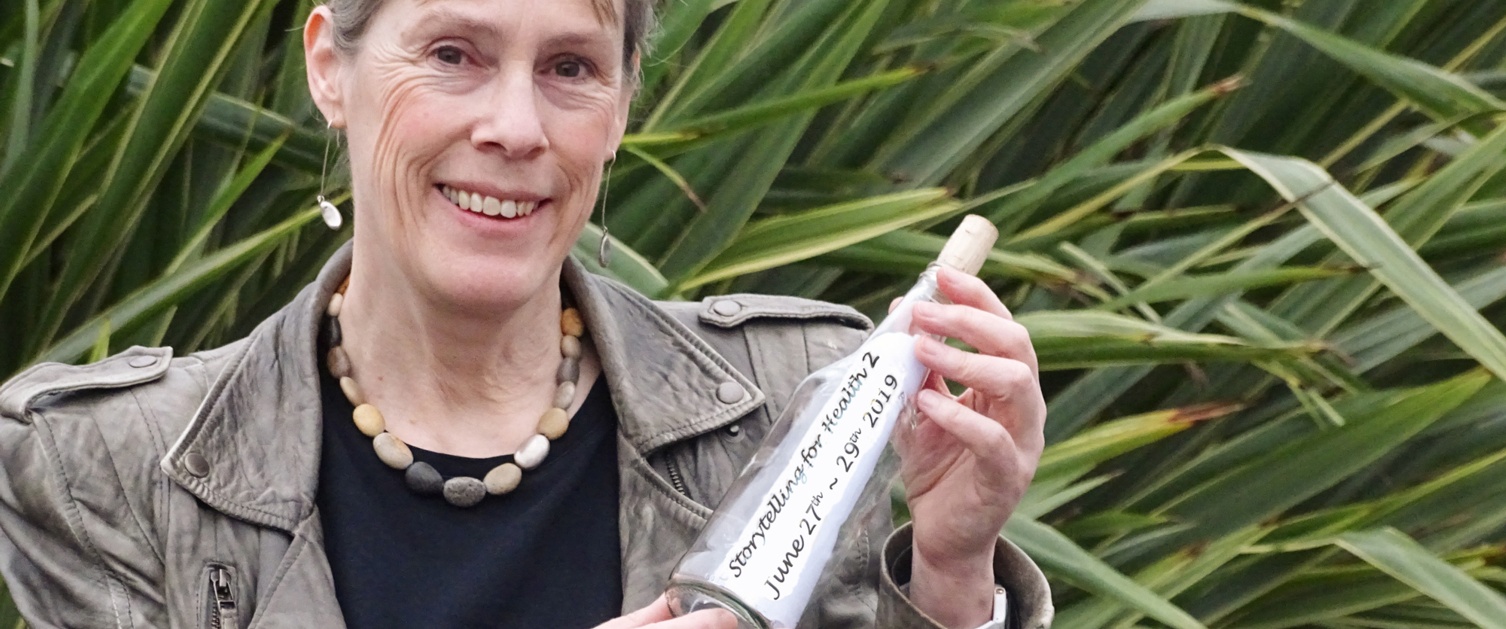 A second international celebration of storytelling in health takes place in Swansea this summer following the success of the inaugural event in 2017.
It will be staged across several venues over three days in June, featuring a full programme of more than 80 presenters from around the world.
Storytelling for Health 2, which takes place from June 27-29, is organised jointly by Swansea Bay UHB and the George Ewart Evans Centre for Storytelling at the University of South Wales.
They are working in partnership with Swansea Council, the National Museum of Wales and University of Wales Trinity Saint David.
The first conference began as an idea put forward by the health board's arts in health coordinator Prue Thimbleby (pictured above) while Swansea was bidding to become 2017 City of Culture.
Although the bid was unsuccessful, the seeds of Storytelling for Health were sown and the conference went ahead to great acclaim.
Prue said: "It brought more than 270 visitors to Swansea from around the globe to explore how this innovative area of work can be used to improve patient experiences and outcomes.
"Afterwards, 82 per cent of delegates said the conference had changed their practice.
"Now the second conference will build on the success of the first."
The 2019 event opens with a postgraduate student day hosted by the University of South Wales at The Atrium in Cardiff, featuring workshops, panels and speakers.
Swansea's National Waterfront Museum will host the main conference starting on the evening of the 27th and continuing all day Friday 28th and Saturday 29th June.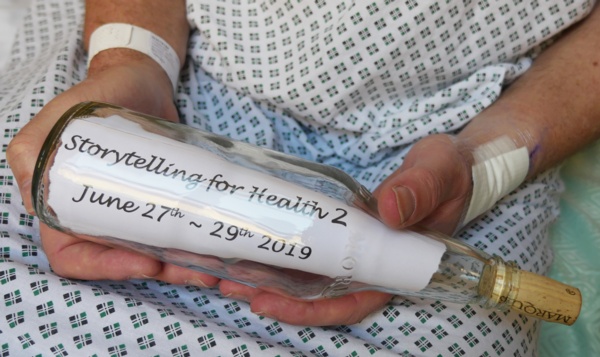 Prue said: "We have a full programme of more than 80 presenters including storytellers, artists, clinicians and academics who all use storytelling.
"Delegates will hear from Idris Baker, national clinical lead for palliative and end of life care, in conversation with Daniel Morden, a well-known storyteller on the subject of breaking bad news.
"There will be performances from actors who have experienced ill health and a plenary keynote from Dr Katherine Mannix author of the award winning book 'With the End in Mind'.
"We will have sessions on writing, theatre and heritage for health, storytelling from patients and clinicians relating to the beginning of life, the end of life and our mental health.
"Delegates will also be able to hear how digital storytelling is revolutionising healthcare across the UK.
"Presenters will tell about work happening in Australia, New Zealand, North America, Canada, South Africa, Norway, Italy, Flanders, England, and Wales."
In addition to the main conference, there will be a fringe programme with highlights including a poetry walk, creative story walk, live music, and the Cefn Coed Remembered Exhibition.
Prue added: "It will be an opportunity for people to discover new conversations, new insights and make new friends."
The event is open to healthcare professionals and members of the public.
More information, including the full programme and ticket booking details, can be found here: