Swansea Bay's Dr Elizabeth Davies recognised in the Queen's Birthday Honours List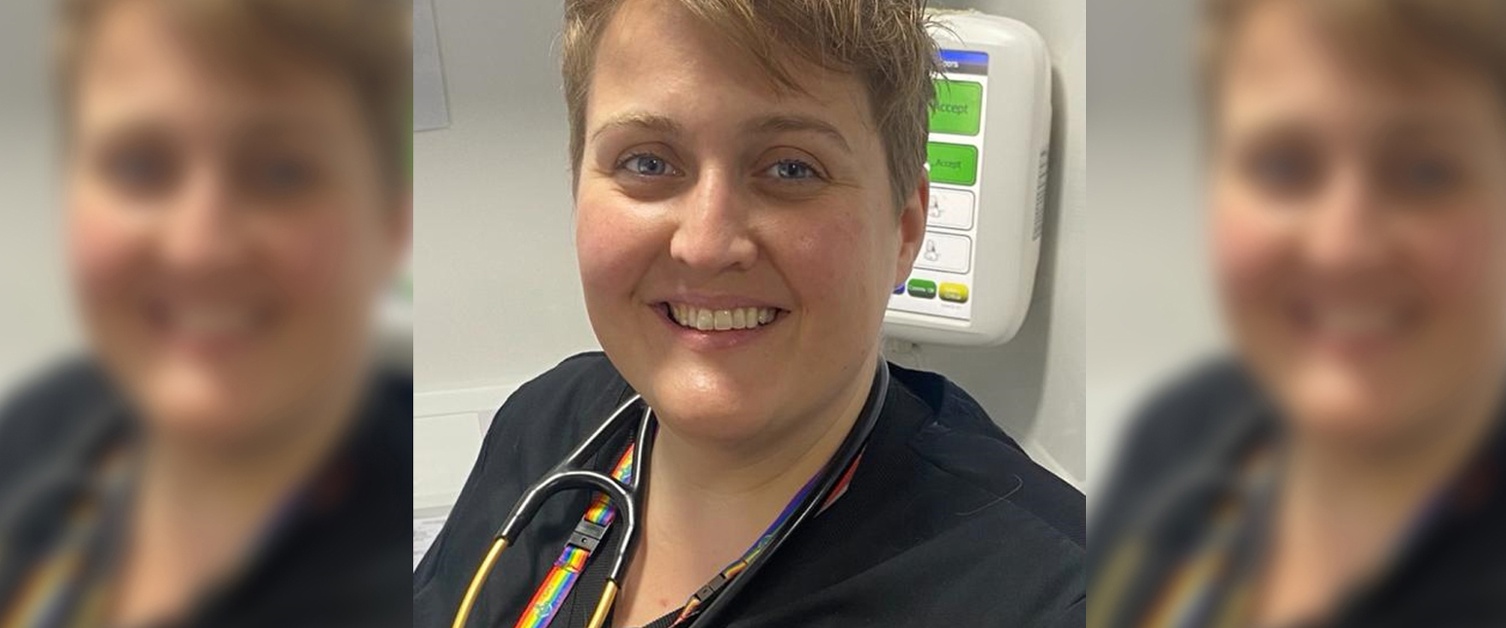 We are delighted that Swansea Bay's Dr Elizabeth Davies has been recognised in the Queen's Birthday Honours list.
Dr Davies, Consultant Geriatrician and Clinical Lead for Elderly Care at Morriston and Gorseinon hospitals, receives the British Empire Medal for services to the NHS and older patients during the Covid-19 pandemic.
She graduated from St Bartholomew's and the Royal London Hospital School of Medicine, University of London, in 2006.
Following that she undertook geriatric and general internal medicine training in Wales, joining the medical department at Morriston Hospital as a consultant in 2015.
In the earliest stages of the pandemic, Dr Davies recognised the threat the coronavirus represented to the continuity of community, outpatient and acute services for older people.
She made every effort to protect and serve the older population in very challenging circumstances.
Dr Davies worked with the Emergency Department and the rest of the OPAS (Older Persons Assessment Service) to set up a unit that could receive older people attending ED directly from triage.
This provided timely multidisciplinary assessment which avoided unnecessary admissions to hospital.
It also reduced waiting times and shielded older people from other patients affected by the virus and the risk of the infection.
OPAS operated for 12 hours a day within ED during the worst weeks of the pandemic.
During the first wave, Dr Davies arranged training and support for Cefn Coed Hospital and Gorseinon Hospital, which was very severely affected by coronavirus during the summer of 2020.
She said: "I am very pleased and humbled to receive this award that recognises the work of not only myself, but the whole of Elderly Care and Emergency Department team at Morriston.
"We are a very cohesive team and without the support of each other, we would not have been able to achieve a fraction of what we have or what we are yet to achieve."
Morriston Hospital Service Director Deb Lewis said: "The past 15 months have seen the health service put under severe pressure and we have had to come up with imaginative solutions to care for and protect our patients.
"I am therefore delighted to see Dr Davies recognised for what she has achieved at Morriston Hospital.
"This not only minimised the risk of exposure to Covid for elderly patients arriving at the ED, it also reduced the number of admissions – freeing up beds for those who needed them most.
"I speak on behalf of the entire health board when I congratulate Dr Davies and thank her and the Elderly Care and ED teams for their ongoing hard work and their dedication to their patients."