Swansea Bay UHB Chief Executive to retire at end of year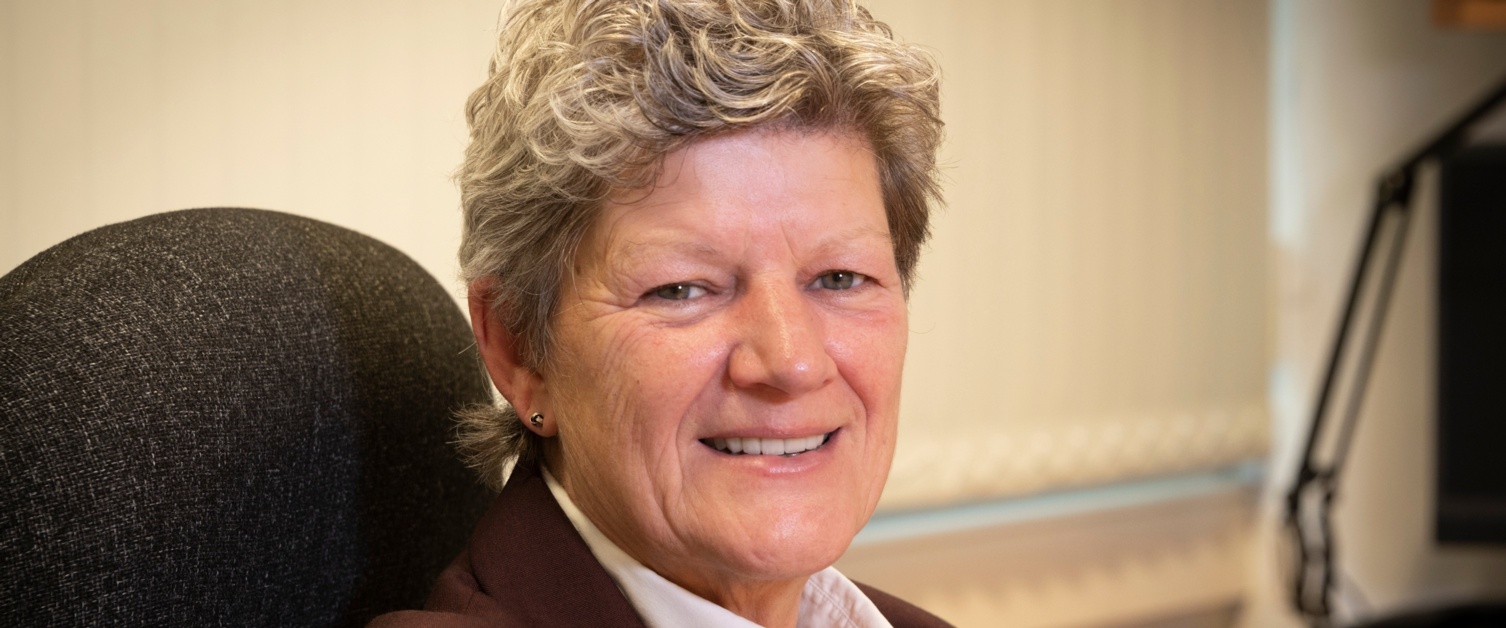 Swansea Bay University Health Board's Chief Executive Tracy Myhill is set to retire at the end of December this year.
The announcement follows a personally challenging period for the Chief Executive, prompting a decision to retire earlier than originally planned.
In announcing her retirement to staff at the Health Board, Tracy said:
"The last 18 months have brought some challenging and traumatic events to my family and me. Many will know of the events that have happened affecting my family and friends over this time and of the illnesses that continue to cause concern and upset.
"The support I have received from our Chair, board members, and colleagues within our Health Board has been very welcomed and much needed at times - thank you. Welsh Government and colleagues across NHS Wales have also provided much support for which I am grateful.
"Within this context my wife and I have been reflecting on life and priorities which has led me to conclude that it is time for me to retire from my Chief Executive role.
"My 36 years within the NHS has been extremely rewarding and I will miss the great people I have had the pleasure of working with over this time.
"I hope to continue to make a contribution to the NHS and public services in a broader and more balanced way when I retire and in a way which will enable me to spend more time with my family.
"I remain passionate about the NHS; it has provided many opportunities for me and I feel privileged to have held such varied and influential roles during my career.
"I am very proud of the fantastic achievements I have witnessed from NHS staff and leaders each and every day and I hope that my leadership has contributed, in some way, to creating an environment that has enabled others to grow, develop and excel.
"This has been an extremely difficult decision for me following much soul searching and is one I have not taken lightly. I am leaving earlier than I had originally intended but of course I could not have foreseen the personal circumstances that would affect me so profoundly when I took up my post.
"Health and social care in Wales has been very good to me and to my family in the compassionate care it has and still provides for a number of my family members."
Tracy's exceptional leadership has been critical at a seminal moment in the Health Board's journey and excellent progress has been made during her time at Swansea Bay, including the smooth transition following the Bridgend boundary change, the many improvements and developments achieved across the Heath Board, and more recently during the Covid-19 global pandemic.
Tracy joined Swansea Bay University Health Board (formally Abertawe Bro Morgannwg University Health Board) as Chief Executive in February 2018.
Beginning her NHS career in 1984 as a receptionist in Cardiff's Dental Hospital, Tracy progressed into Human Resources and became professionally qualified, leading to a successful career with HR Director roles at local and national level. During the last 24 years, she has worked in a number of Board level roles including as a Chief Executive, Deputy Chief Executive, Executive Director, and National Director in a range of healthcare and government settings.
From October 2014 until January 2018, Tracy was the Chief Executive of the Welsh Ambulance Service and played a significant leadership role in its transformation.
An engaging, authentic leader, with strong personal values of openness and integrity, Tracy is passionate about improving the health of the population and health services, with a strong commitment to connecting personally with patients, staff, and the public, and to working in partnership with trade unions, stakeholders and partners.
Tracy's energetic and charismatic approach has secured her a number of accolades and recognition, namely the Institute of Directors (IOD) Wales Public Sector Director of the Year award, the Healthcare People Management Association (HPMA) UK President's Award for Outstanding Contribution to Healthcare HR Management; Honorary Colonel of 203 Welsh Field Hospital; leader category winner of Chwarae Teg's Womenspire Awards 2019; winner of the Leading Wales Awards 2019 for Leadership in the Public Sector; and honorary Professor at Swansea University Medical School.
In January 2019, Tracy was named by Media Wales as one of 'the most influential people in Swansea right now', a list covering politics, business, sport and the arts.
Tracy, who is married to her wife Dee with four grown up children, has been recognised for her energetic and charismatic approach to advocating equality and diversity in the workplace - not just within NHS Wales but also across ambulance services and the NHS in the UK, securing a Stonewall Cymru Role Model of the Year accolade in 2015 and numerous listings in the Pinc List (the 40 most influential LGBT people in Wales).
Chair of Swansea Bay UHB Emma Woollett said:
"Tracy's contribution to our Health Board, ambulance services in Wales, and indeed her wider leadership role across NHS Wales, is the very embodiment of public service.
"Her engaging, open, and people based approach has been a fundamental tenet of her leadership, much respected and welcomed by staff and partners alike which has led and enabled patient focused improvements in the most adverse circumstances.
"Whilst her retirement will be a loss for us, we all appreciate the personal circumstances which have brought on Tracy's retirement, earlier than she had planned.
"I would like to thank Tracy for her dedication to public service, the NHS, to our local communities, and to the people of Wales."
Mrs Myhill has given extended notice of six months enabling recruitment arrangements to be put in place for a successor.