Swansea Bay student nurse named best in Britain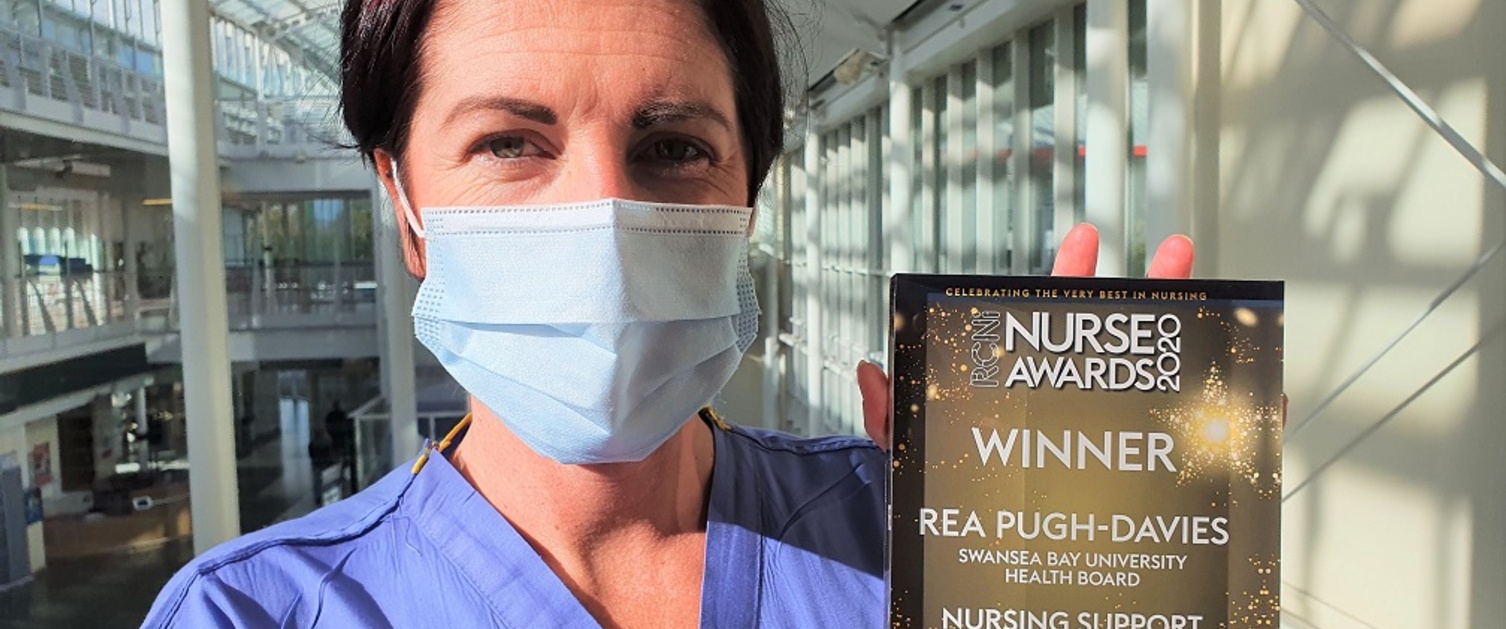 When it comes to helping patients prepare themselves for surgery, Swansea Bay's Rea Pugh-Davies is arguably one of the best around.
The accolade comes courtesy of the Royal College of Nursing as the support worker in Neath Port Talbot Hospital was named Best Nursing Support Worker in this year's RCNi Awards.
As part of the hospital's learning disability team Ms Pugh-Davies (pictured) has impressed with her ability to focus on her patients, drawing up individual care plans, and has helped to dramatically improve their experience and health.
A spokeswoman for the judges said: "Rea's commitment to supporting individuals is exceptional, highlighting that person-centred care was vital and the wards are second to none.
"She attends best interest meetings to ensure she knows people's likes and dislikes before developing individualised care plans, going the extra mile to print favourite posters to display in theatres or sourcing favourite films or music to alleviate patients' anxiety.
"Her precision planning and desensitisation saw one patient accept his surgery and make changes to his strict routine that have enhanced his quality of life."
In making the winner's announcement at the awards ceremony, held online this year due to Covid 19, RCN Chief Executive Dame Donna Kinnair, said: "Congratulations Rea, the lengths you have gone to to make adjustments for people with learning disabilities are truly inspirational."
Joanne Phillips, Speciality Manager for Anaesthetic & Recovery Theatres at Neath Port Talbot Hospital, said: "Rea's natural enthusiasm is infectious and refreshing. She is so engaging with this patient group and they respond to her communications and warm and caring personality.
"Her passion and drive have been recognised with this deserved award."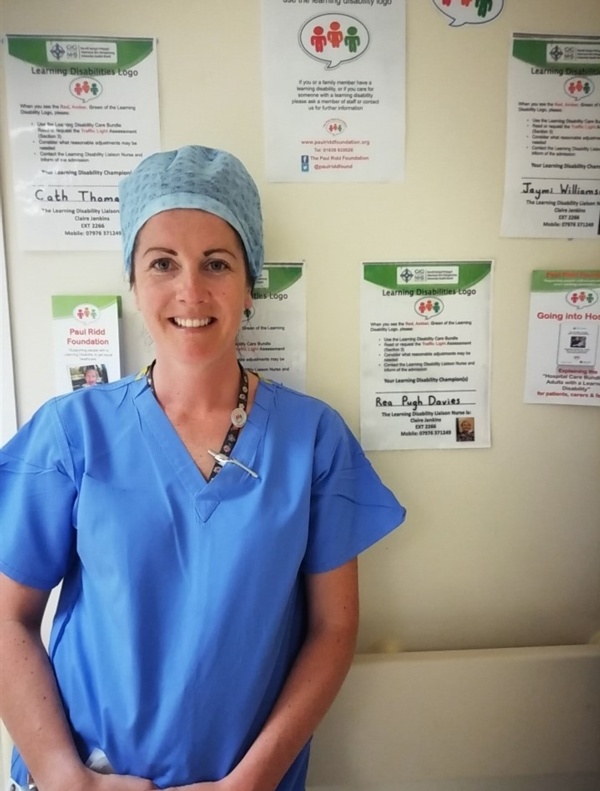 Rea, who has since commenced her nurse training on a part time secondment basis, said: "I am totally speechless, it is a great achievement for such a prestigious award.
"I hope to inspire people, to show that no matter what grade or role they are anyone can make a difference. Even the smallest of things can make the biggest difference to our patients.
"I work closely with the Paul Ridd foundation, through personal experiences and after meeting with Paul's brother and sister inspired me and gave me the drive to do better for every learning disability patient.
"Sometimes it takes a little thought to make things better."
SBUHB Chief Executive Officer, Tracy Myhill, said: "I would like to extend my sincere congratulations to Rea on receiving this accolade, which is a tremendous achievement. Rea's thoughtfulness in making our patients feel at ease before surgery, which can be a frightening prospect for many, demonstrates the highest standards of care and makes her a credit to her profession.
"Rea's award demonstrates, once again, that Team Swansea Bay has the calibre of staff to compare with anywhere in the country."
Emma Woollett, Chair of SBUHB, added: "To be recognised in this manner by the Royal College of Nursing is a huge honour for Rea, and something, I am told, she fully deserves.
"I would like to add my congratulations and thank her such for outstanding work."
Specialist Homeless Nurse Janet Keauffling, who is based in Abertawe Medical Partnership in Swansea, was also praised for her excellent work after being shortlisted in the General Practice and Community Nursing category of the awards.