Swansea Bay nurses in running for top award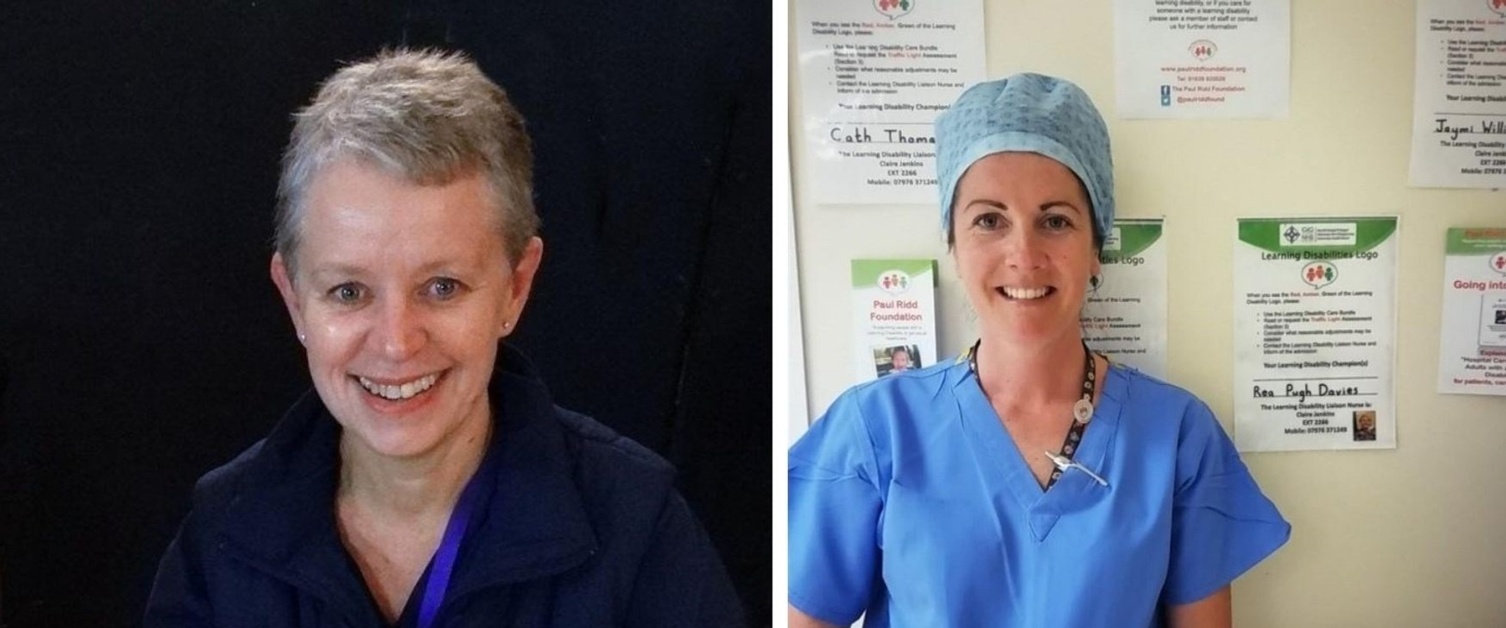 Two Swansea Bay University Health Board nurses are in the running to be crowned the best in the country.
Janet Keauffling and Rea Pugh-Davies (pictured above) have both been named amongst the finalists of the prestigious Royal College of Nursing's RCNi Nurse Awards 2020, which showcases excellence in the profession.
The finalists were chosen from 700 entries across 12 categories, and one category winner will be given the coveted title of RCNi Nurse of the Year 2020 at a virtual ceremony later this year.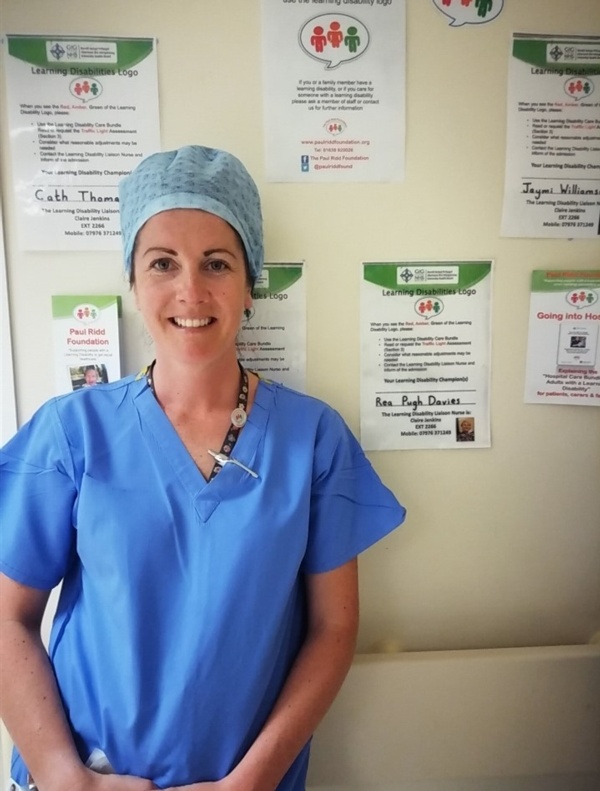 Rea Pugh-Davies, a Health Care Support Worker based in theatres in Neath Port Talbot Hospital, has been shortlisted in the Nursing Support Worker category.
Rea, who has commenced her nurse training on a part time secondment basis, was nominated by Joanne Phillips, an anaesthetics care sister in NPT Hospital.
She said: "Rea has a 'can do' attitude while maintaining patient`s standards and safety in conjunction with the team. She is always keen to attend Best Interest Meetings to initially find out all about the patient, their needs and likes and dislikes. She then takes this information and contributes to an individualised plan of care with some innovative and inspiring ideas.
"Rea will go the extra mile to make the admission a special and unique experience whether it's printing favourite posters to display in theatre and sourcing favourite programmes, films or music to play in theatre pre-operatively to distract the patient and alleviate anxiety.
"Her natural enthusiasm is infectious and refreshing. She is so engaging with this patient group and they respond to her communications and warm and caring personality.
"Rea comes up with innovative ideas that will help the individual and their families cope with the experience. Her ultimate goal is to make the patient's journey the best it can be. She is a joy to work alongside, beams with happiness and pride in her role and really does make a difference."
Rea said: "I am absolutely over the moon to be nominated for something I feel so passionate about, I am privileged to do a job I absolutely love. I have excellent support from my managers to put my heart and soul into my role and really get to know my patients.
"I feel I have become the best HCSW I could be and this has given me confidence to carry this forward when I qualify as a registered nurse in a few years.
"I hope to inspire others to make a difference no matter how big or small it may be, sometimes the smallest changes can make the biggest difference to someone's experience."
Specialist Homeless Nurse Janet Keauffling, who is based in Abertawe Medical Partnership in Swansea, has been shortlisted for the General Practice and Community Nursing category.
Janet, who was awarded an MBE in the Queen's Birthday Honours List in 2012 for services to homeless and vulnerable people in Swansea, has been nominated by Dr Ceri Todd, City Health Cluster Lead.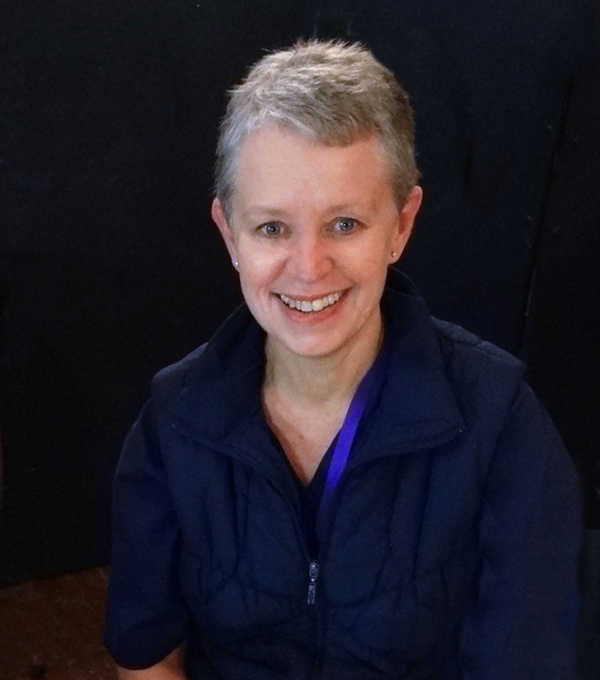 Dr Todd said: "The care of homeless patients locally has been transformed by Janet's hard work and unfaltering dedication to her post over the last 15 years.
"She has developed and nurtured the service to adapt to the ever changing and challenging needs of this group. Where a service never previously existed for this group of patients she has created a daily essential, reactive and proactive service. Ensuring the patients experience of health care is the best is can be in their difficult life circumstances.
"She also offers daily shadowing and learning opportunities for colleagues, and regularly presents at conferences and multidisciplinary team meetings to ensure the voice of people who are homeless is heard.
"Janet has influenced and touched many lives, patients and colleagues alike and her work within the service has been truly inspirational."
Janet said of her nomination: "I am very proud to have been nominated for an RCNi Nurse Award. It has been a huge pleasure and privilege to be a specialist nurse for people who are homeless. To be recognised for this work is very special indeed."
Tracy Myhill, SBUHB CEO, said: "It's fantastic that the Rea and Janet have been recognised for their outstanding work and I am keeping my fingers crossed that their efforts are recognised by the judges and they bring home their respective awards. Well done from me – whatever the outcome. Rea and Janet you are deserving of the awards in my opinion.
"They are part of a skilled, dedicated and caring workforce! There are so many wonderful people in Team Swansea Bay and I will never tire of telling people how proud I am of their efforts – particularly after the way they have responded these past few months to the challenges brought by Covid-19."
Emma Woollett, Chair of SBUHB, said: "I would like to congratulate Rea and Janet on their nominations and wish them well for the award ceremony later this year.
"We are so fortunate in Swansea Bay to have some many wonderful, hardworking, dedicated and caring nurses and it's great to see them being recognised – not just with award nominations but by the general public as displayed by the recent Clap for NHS Heroes demonstrated."
RCNi managing director, Rachel Armitage, said: "No one could have predicted just how much this really would be the Year of the Nurse and the Midwife.
"While our entries closed before the pandemic, we believe the time is right to showcase the professionalism, clinical expertise and compassionate care delivered by the nursing team to patients UK-wide, not just during this crisis but every day of every year."