Swansea Bay marks World Mental Health Day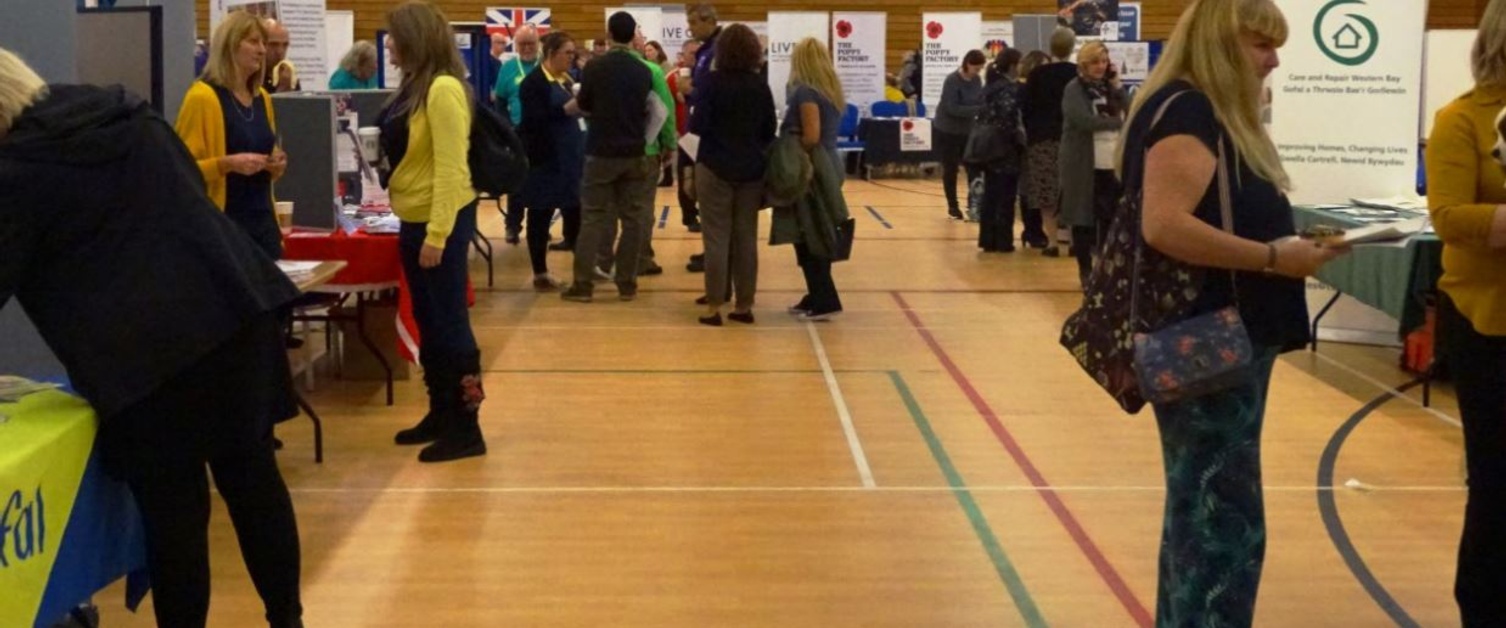 A major event in Swansea marked World Mental Health Day by offering hope and demonstrating the range of services available for people needing support.
Organised by Swansea Bay staff, the free event at the LC was part of a wider campaign by the World Health Organisation focussing on suicide prevention and mental health.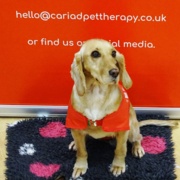 More than 60 groups and organisations were represented including the Senior Nursing Team for Mental Health and Learning Disabilities, the Samaritans, Calon (Swansea Bay's LGBT+ support network), Cariad Pet Therapy, which provides therapy dogs for care homes and schools, and the Bulldogs Boxing Club for those aged 16-24 and currently not in employment, education or training.
Every year close to 800,000 people globally take their own life, and there are many more people who attempt suicide.
Every suicide is a tragedy that affects families, communities and has long-lasting effects on the people left behind.
Suicide is the leading cause of death among young people aged 20-34 in the UK and is the second leading cause of death among 15-29 year-olds globally.
The event included three guest speakers, Monika Bugelli from the Samaritans, Rosita Wilkins who who spoke about the Time To Change Campaign, and Mal Emerson who focussed on men's mental health.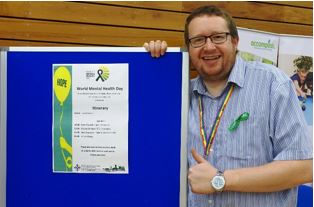 Ricky Morgan, Swansea Bay's Assistant Head of Operations, Mental Health & Learning Disabilities, said: "It was really successful.
"It was great to see people sharing our posters on social media, and then coming down to support the event."
Swansea Bay UHB has signed the Time to Change Employer Pledge demonstrating the health board's commitment to reducing the stigma and discrimination associated with mental health at work.

Dai Roberts, Service Director for Mental Health & Learning Disabilities, said: "It was great to see so many people. There was a real energy and vibe to the place.
"I'm really proud of the level of support we offer our patients across Swansea and Neath Port Talbot.
"It's so important that we raise awareness of mental illness, and give people the best advice on what support is available.
"Events like this play a huge part in that."