Swansea Bay innovative urgent care services highlighted at conference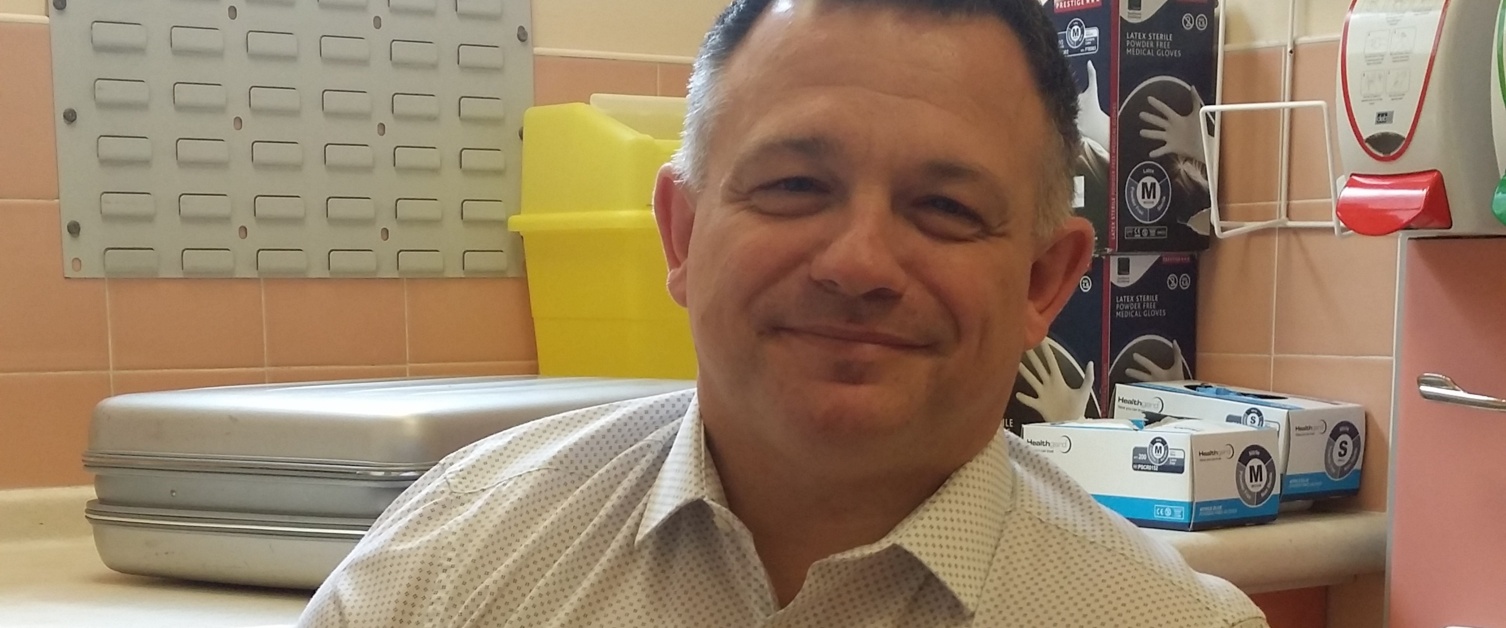 Two new leading-edge urgent care services which provide concentrated front-door care for patients and prevent them being admitted to hospital unnecessarily are being held up as exemplars of good practice in Wales.
Clinical leaders from the Acute GP Unit (AGPU) and the Integrated Care for Older People (iCOP) services at Singleton Hospital, Swansea, will present at the Ambulatory Emergency Care Conference in Cardiff on 25th September.
Drs Steve Greenfield and Rhodri Edwards lead teams which are having a major impact on the care of patients in the Swansea Bay area who need urgent (but not 999 emergency) help.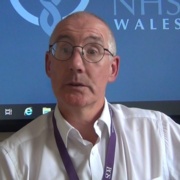 Dr Chris Hudson
Dr Chris Hudson, Clinical Director of Medicine at Singleton Hospital said:
"Singleton Hospital is the admission location for all patients referred by their GPs for acute medical admission from Swansea and Neath Port Talbot, so it's a busy unit.
"We're strongly supported by our GP Acute Unit, which is located immediately next door to our Medical Admission Unit and they support part of our service.
"They strongly support their colleagues in core primary care, assessing patients and investigating them, and in the large majority of cases being able to manage those patients without a medical admission. So that's better for patients in general able to get home on the same day.
"Another element of our service is the Integrated Care of Older People Service which has been developed over the last 18 months. This is a consultant-led multi disciplinary service focusing particularly on the acute illness in frail older patients.
"A comprehensive assessment is made of all aspects of their case, a plan is formulated and this either allows the patient to be managed without a hospital admission. Or if they do need admission then it's a plan that can guide their care while they are an inpatient, and usually reduces their length of stay."
Read more about the two services below:
AGPU - GPs at the forefront of innovative care
An innovative way of helping patients who don't have life-threatening illnesses but still need urgent, unplanned, care is making a big difference to hundreds of people each month.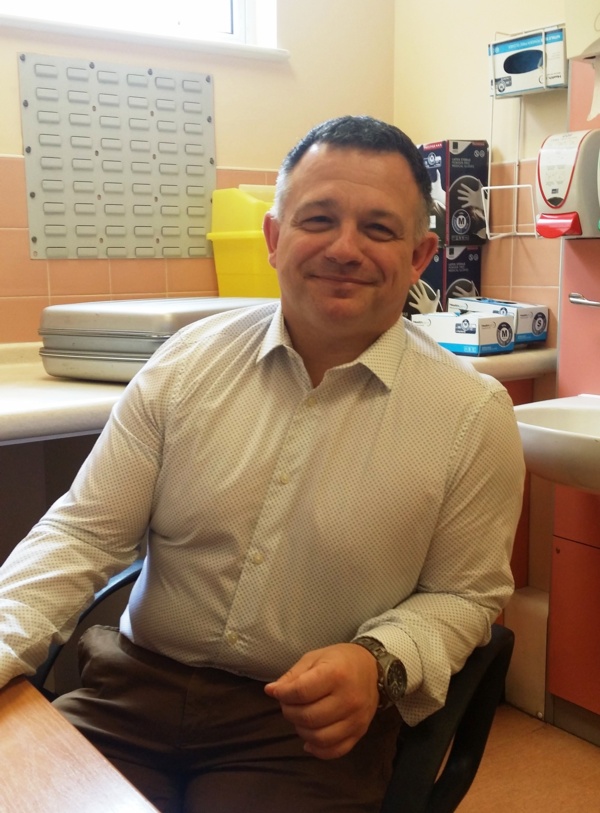 GP Dr Stephen Greenfield, clinical lead for the Acute GP Unit at Singleton Hospital
Giving experienced GPs access to specialist hospital diagnostic equipment, with hospital colleagues working alongside them, is proving a winning combination.
These general practitioners spend some of their time away from their community surgeries to work in a special unit in Singleton Hospital. They work closely with hospital clinical staff, and are able to fast-track patients to the hospital scans, tests and early-intervention treatments they need.
This means that currently, half of the patients coming through the Acute GP Unit (AGPU) no longer need to be admitted to a ward for tests and treatments. Instead, with the GPs' help, they go home the same day or are referred to another service which better suits their needs. And for those patients who do need a hospital bed, their stay is often much shorter because the tests have already been done by the GPs.
A key part of the GPs' work is supporting other community GPs to manage the care of their patients, acting as a bridge between primary (community) and secondary (hospital) care. They deal with patients who are referred to hospital by community GPs and often discuss cases directly with GPs to determine whether a patient needs to come to hospital or should have alternative care.
GP Stephen Greenfield (pictured), who leads the AGPU service, said:
"As GPs working in AGPU we form an interface between primary and secondary care. As such we have a thorough knowledge of the available options of investigation and treatment in both community and hospital settings.
"As a unit we have access to point-of-care testing and quick access to radiology investigations. This means we can turn around patients quickly within the system."
As well as supporting GPs in the community manage patient care, the AGPU GPs work closely with paramedics and specialist nurses.
The service is an innovative way of helping to meet the increasing demand for 'unscheduled care'. This is urgent care that people suddenly need, rather than pre-planned surgery or outpatient appointments.
Traditionally, unscheduled hospital care has largely been provided by services like Emergency Departments (A&E) or minor injury units. But the increasing number of acutely ill medical patients, particularly frail patients with several chronic conditions, means hospitals are under strain and some patients who need a hospital bed are waiting too long to be admitted.
Ambulance queues can also build up outside because the Morriston Hospital Emergency Department (ED) is full with patients waiting for a bed on a ward.
Services like AGPU, which prevent unnecessary admissions, not only help to free beds for those who need them, but improve the care given to other patients with urgent care needs as they get their tests and treatments more quickly without being admitted.
This means some patients who would once have gone to Morriston's Emergency Department and then wait to be admitted, are instead seen and treated in a few hours at the AGPU service across the city at Singleton. It is a practical example of how Swansea Bay hospitals are working together, and with community services, to support the unscheduled care demands.
There is also more the AGPU GPS can do. They work with colleagues at the Welsh Ambulance Service to triage (check the urgency/condition) of ambulance patients. This is also reducing the number of patients coming to hospital, which frees up ambulances for other calls.
Dr Greenfield explained:
"We help with '999 downgrade' calls. These are where paramedics attend a 999 call, but it turns out not to be a 999 emergency, and the patients don't need to go to the Morriston Emergency Department.
"Sometimes, once we review these patients, we can discharge them at the scene.
"Other times, the paramedic is calling us for medical advice and assurance. We may advise them that the patient needs to see a GP or put them on another healthcare pathway, or we admit them to the Singleton Assessment Unit (SAU), which is next to AGPU rather than have them sat in the ED for hours on end."
Over one six-week period where GPs assisted 999 downgrade calls, one in four patients didn't come to hospital and over half went to Singleton instead of Morriston, relieving the strain on Morriston's ED.
"These were only the 999 downgrades where paramedics called us for advice. There is huge potential here to manage many more of these calls this way," pointed out Dr Greenfield.
Now the GPs have gone a step further and begun triaging some ambulance patients even before the paramedics arrive.
"In these cases, these are calls from the patient/public for a 999 ambulance and they have spoken to the call advisor, but the paramedic has not attended the scene yet. The details given to the ambulance control indicates it is not a 999 emergency, despite the request for an emergency ambulance. In these cases we review the calls and can speak directly to patients by telephone."
In a recent two-week period, the GPs dealt with 77 of these calls, and spoke directly to 55 patients. 34 of these (71%) cancelled the ambulance and 33% didn't need to come to hospital. Of the ones who cancelled the ambulance, they used more appropriate methods of transport to get to hospital, like their own car or a taxi. A third didn't need hospital services, instead needing to see their GP or other community services.
"A few patients have told us that they were reassured to speak directly to a doctor. It was a real comfort call for them, and we think there is a role for us here. It is a sensible thing to do," added Dr Greenfield.
"It also means ambulances are freed up to attend more urgent calls."
Dr Greenfield said that GPs find working in AGPU very interesting.
"Sometimes we can turn around patients in half an hour who we investigate for conditions like possible deep vein thrombosis (DVT). Some people we see we send to SAU next door, but they will have already had some of the initial tests done by us. This frees up the registrars to be on the wards with their patients.
"We see both worlds. Because of experience we have as GPs, when we speak to GPs in the community they are often more likely to take advice from us than they would a recently qualified junior hospital doctor.
"As AGPU GPs we sometimes have a greater awareness of services available to ensure patients are kept at home, and this has helped some palliative patients to remain at home and be treated, rather than attending hospital."
Dr Greenfield is hopeful that AGPU will evolve towards offering an even more coordinated system of care in future. He said:
"We'd like to work with other healthcare practitioners such as specialist nurses, pharmacists and more paramedics. We are forging stronger links with services like the Acute Clinical Team (ACT) to provide more options for people to see the right healthcare practitioner in the right setting."
More about AGPU:
Q: How do patients access AGPU?
A: Unlike Emergency Departments and minor injury units, AGPU patients are not able to refer themselves. Referrals come from healthcare practitioners including GPs, specialist nurses, community paramedics, ambulance service paramedics and other healthcare professionals.
Q: How many patients are served by AGPU in a week – both in person and via GP advice delivered over the phone to other clinical staff?
A: The average number of patient contacts per week in AGPU is 272.
Q: What are the typical sorts of conditions that AGPU GPs help with?
A: These can include deep vein thrombosis (DVT) cellulitis, infections, gastro-intestinal bleeds, warfarin management. The can also deliver IV antibiotics and access ultrasound and CT scans, blood tests etc.
Q: How can a service in Singleton Hospital support Morriston Hospital which is miles away?
A: Swansea Bay UHB manages unscheduled care in an increasingly coordinated way, with our hospitals supporting each other, and community services also a key part of the equation. AGPU GPs help to reduce unnecessary hospital admissions from across the patch, which means fewer patients overall going through the Morriston Emergency Department as they would have before.
Q: If GPs are in Singleton Hospital, does that mean it's harder for patients to get a surgery appointment?
A: The AGPU GPs are still practice GPs and only work some shifts in AGPU, so they are still accessible to their own patients. When the GPs are in AGPU, they take calls from GPs in the community every day and assist them in managing patients, which includes arranging them to come to the unit for fast turn-around tests or treatments. This support helps GPs across the Swansea Bay area to provide a better service overall to some of their sickest patients.
iCOP - focusing on holistic urgent care for older people
With the average age of hospital patients now 85+, our services are evolving to meet older people's urgent healthcare needs in a more targeted and holistic way - and more quickly than before.
By providing specialist care and tests as soon as these older frail patients arrive at hospital, many don't then need to be admitted, or if they do, they go home sooner than before.
Why is this important? Avoiding a stay in hospital altogether - or keeping it as short as possible - is key for their overall wellbeing.
Unnecessary hospital stays can lead to some older people losing much of their muscle strength, mobility and general ability to live independently. Or they can pick up an infection on the ward, as their immune system is weaker than when they were younger. The sad fact is that too long in a hospital bed leads to some patients never returning to their own home; instead moving from hospital into a care or nursing home instead.
But it doesn't have to be like that. Changes to the way older frail patients receive their initial 'front door' hospital care means more and more of these older patients are now offered targeted and personalised care early on, which is making a big difference to their outcomes.
At Singleton Hospital, the Integrated Care for Older People (iCOP) team is a multi-disciplinary team which focuses on providing early, holistic assessments for older people arriving as "unscheduled care" patients.
Unscheduled care is the term used to describe care given to patients who have sudden, urgent issues - rather than care provided via planned operations or outpatient appointments.
Many of the frail patients who are seen by the iCOP team have multiple conditions or illnesses, so it is important that their overall health is assessed, and not just the symptoms which brought them to hospital.
The team is led by consultant geriatrician Rhodri Edwards and includes an occupational therapist, a physiotherapist, an advanced nurse practitioner, a physician's associate, and a therapy technician. The health board-based team has also invested in their own social worker in order to strengthen access to social care at the front door of the hospital.
It works closely with the Singleton Assessment Unit (SAU) and the GP Acute Unit, and older people's wards in the hospital.
Over the past 12 months the service has seen over 830 patients. 350 (41.87%) were discharge directly from SAU and didn't need a bed on a ward.
Not only is this good for patients, but it frees up hospital beds for other patients, and supports the wider unscheduled care services across the health board area – Swansea and Neath Port Talbot.