Surplus beds scheme wins national award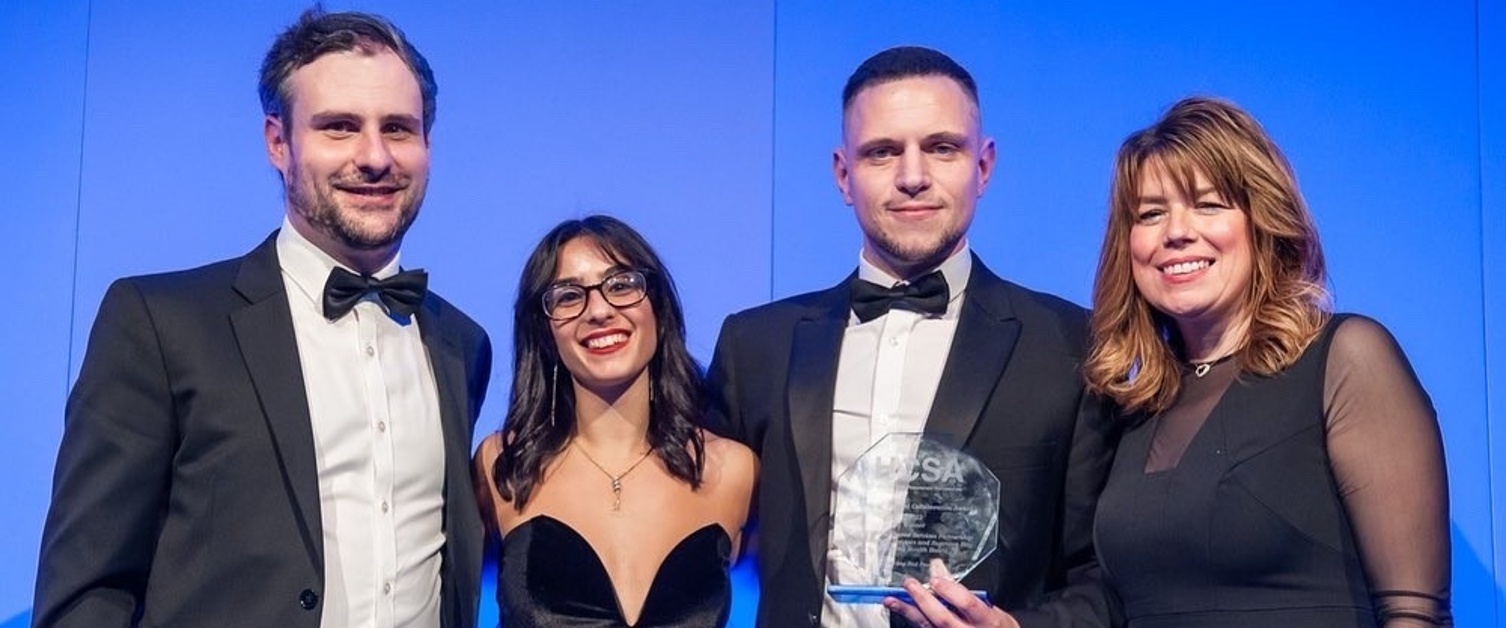 A Swansea Bay devised scheme to donate hundreds of unneeded brand new beds and mattresses to those who need them most has won a national award.

The beds, which were urgently procured for the Covid-19 field hospitals in Swansea Bay, became surplus to requirements once the emergency measures were stepped down.
The unused beds - only meant for short-term use in an emergency situation – have been given free of charge to those people in greatest need within the local community, including Ukrainian refugees arriving in Swansea and Neath Port Talbot.
Run in partnership between Swansea Bay University Health Board and Procurement Services (responsible for supplying the Welsh NHS), the idea was later adopted by health boards across Wales.
It has now won a Health Care Supply Association Cross-Functional Collaboration Award.
Amanda Davies, the health board's service improvement manager, was instrumental in setting up the scheme.
She said: "Last Christmas there was a news story about Zarach, a Leeds-based charity who deliver beds and basics to children in poverty.
"I'd never heard of bed poverty and wanted to know if it was reflective within the Swansea Bay area, because if it was then potentially we had hundreds of brand new surplus beds in the Bay Field Hospital and were in a position to help those in greatest need."
Following conversations and email exchanges with partner organisations, there was a realisation that bed poverty exists not just in the Swansea Bay region but throughout Wales.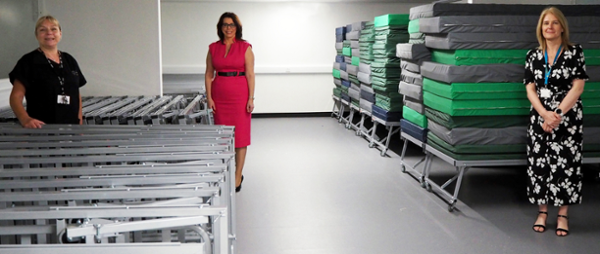 Amanda (above: centre with Sally Bloomfield, Bay Hospital Project Lead, left, and Space Management and Commissioning Manager Tracey Elsey, right) said: "Welsh Government, who purchased the beds, have been hugely supportive of this scheme.
"A small working group was established whereby we worked with Neath Port Talbot and Swansea councils for voluntary service, NPT and Swansea Councils and the Communication Workers Union to identify people who would benefit from the beds.
"The health board ran a campaign whereby staff and local companies donated brand new bedding and our dental teams provided dental packs so we were able to provide a bed bundle to accompany the beds. Local removal firm Britannia Robbins and construction company, TRJ, helped with the logistics and delivered the beds free of charge."
This initiative has now been rolled out throughout Wales with thousands of beds being distributed to those who needed them most across the country.
Amanda said: "It is much more than just about a bed, a child who does not have a bed to sleep will be sleep deprived. As a result, they cannot concentrate at school, it impacts negatively on both their physical and mental wellbeing and affects their future life chances, which will only widen the inequality gap that exists in our society."
The scheme resulted in the recent award, handed out at a gala dinner at the Hilton Manchester which was attended by the city's Lord Mayor and more than 500 assembled guests.
Amanda said: "Swansea Bay and Shared Services won the joint award for tackling bed poverty. I feel immensely proud to have worked with such a fantastic team and we are delighted to have been recognised nationally for this work.
"Winning the award gives us a platform to share our story and make others aware. Talking about bed poverty helps remove the stigma and I've certainly noticed, over the last few months, there's now far more awareness around this issue.
"It is very humbling when you hear stories of when the beds have been delivered and it's not just a bed that people don't have, they don't have any furniture in their home. I'm just pleased that in some way we have been able to help relieve just some of the pressures that people are facing. Donating the beds was the right thing to do."
Shared Services' tackling bed poverty procurement lead, Keir Warner (pictured far left main pic), said: "I am incredibly proud to have worked with Amanda and the team on this.
"This work showed what can be achieved when true collaboration happens. The result of this project provided a good outcome for the health board in terms of making use for beds that were no longer needed.
"More importantly, by thinking differently and engaging with the wider public sector in the region we have improved the lives of some of the most vulnerable people in society."