Swansea Bay's speech and language team has given the profession plenty to talk about after picking up a major award.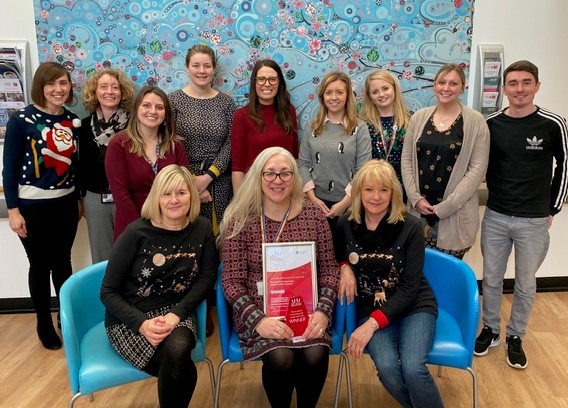 The small team of dedicated therapists, led by Sue Koziel, won the Improving Public Health Outcomes category in this year's Advancing Healthcare Awards Wales for its work in ensuring earlier identification and treatment of speech problems – which can hold a child back in life - in preschool children.
In essence, Mrs Koziel and her team have speeded up the whole assessment process through bypassing the referral system with 'talk-in' clinics – advice sessions held in communities where parents can bring their toddlers and raise any concerns they may have with therapists.
The results have been game-changing with therapists freeing up a third of their time to tackle more pressing cases.
Mrs Koziel (left) said: "I'm really pleased for the team because they worked really hard. They didn't have any extra funding to do this, it was a bit of a leap of faith.
"We did it working through lunch hours, finding extra time, staying late, and we offered the advice clinics even though we didn't really have the capacity to do it.
"But once we had them established, they started to pay dividends because we saved about 33 percent of time which has allowed us to tackle our follow-up list."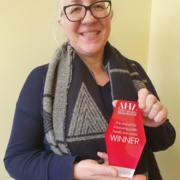 Explaining the new system she said: "As soon as a parent is concerned, they need only pick up the phone and book a place at one of our talk-in clinics.
"Previously, they would have needed to see their GP or health visitor to access our service. It was a paper-based referral system and we were in a cycle of refer, triage, assess and then go on a waiting list for therapy. We have cut those stages down.
"Now you can come to a talk-in session with two speech therapists, one will play with and observe your child while the other will have a chat, listen to what you're worried about.
"They may give you some advice and tips on what you can do at home. Or they may say, come back and we will do a more detailed assessment and plan what help can be put in place."
Such early intervention is vital as there is a direct correlation between a child's language development and their chances of getting on in life.
Mrs Koziel said: "The key to social mobility lies in language.
"It is a fundamental life skill for children and impacts on their ability to learn, develop friendships and ultimately therefore on their life chances. This is played out in the fact that 60 per cent of young people in the youth justice system have speech, language and communication needs.
"In some areas of Swansea Bay there is a 16-month vocabulary gap between children from high income families and children who are experiencing deprivation.
"We need to try to bridge that gap. We need to make everyone aware of the importance of language development and to know what to do to help our children."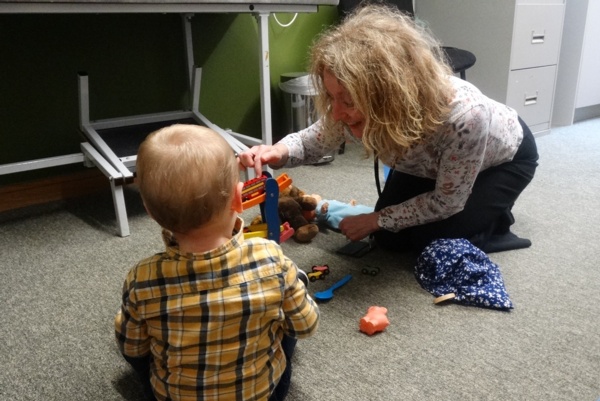 While Mrs Koziel and her team may have been surprised by their win, their system could be about to be replicated throughout Wales.
She said: "I was surprised as I didn't think we would win as we were up against projects on a far larger scale. Speech and language is quite a small profession which impacts upon a very small percentage of the population and doesn't hit the headlines.
"But now it has been suggested that this is a model that could be scaled up and rolled out across Wales for preschool children. And have an impact on waiting lists.
"It bears out what the therapists on the ground have been saying, 'You need to have eyes on the child, you can't do it through a piece of paper'."
Lisa Chess, Head of Speech and Language Therapy, said: "We have transformed the delivery of speech and language therapy services, enabling children and their families to been seen more quickly and closer to their homes.
"Now our communities are able to access walk-in clinics for musculo-skeletal and podiarty issues so why not a talk-in clinic for children experiencing speech language and communication difficulties?
"I am absolutely delighted that Sue and the pre-school team have been recognized for this exciting and major change to service delivery that has the potential to be replicated across Wales."