Most people would gladly sail off into the sunset on reaching retirement age but not Swansea Bay University Health Board's Jackie Cadmore, as she loves her job too much.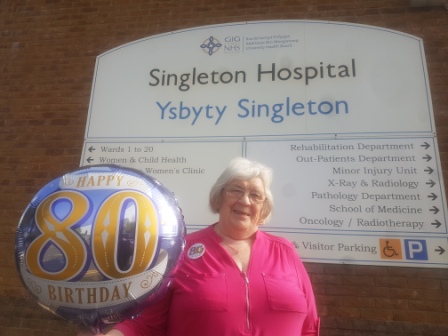 Although the Singleton Hospital based clerical officer recently celebrated her 80th birthday - making her almost 10 years older than the National Health Service itself – she says that she has no plans to retire just yet.
The octogenarian first joined the health service as a 17-year-old trainee nurse in Morriston Hospital during the days of strict matrons and starched sheets in 1956.
Jackie said: "When I started we had an old Swansea General Hospital-trained matron who was very strict, I remember her saying to someone once, in front of all the patients, 'Nurse! You have a ladder in your stocking.' Fortunately, it wasn't me.
"It had its moments but I thoroughly enjoyed being a nurse and we had lots of fun in those days. I'm still in touch with four of my friends from Morriston and we met to celebrate my birthday."
Jackie, who is originally from Newton, took a career break during the sixties in order to start a family.
She said: "I had always wanted to be a nurse and was there until April 1959 when I left to get married. I then became a stay-at- home mum. We had three boys, Steven, Michael and Colin."
As soon as all her children were in school Jackie wasted no time in returning to the NHS, albeit in an administration role.
"When my youngest was coming up to five, Singleton Hospital was advertising for ward receptionists, the whole hospital hadn't been opened long, and I applied and started on May 13, 1968.
"I worked on the ward for five years and then a vacancy came up in admissions and I worked there for 20 odd years and when the out patients manager left I started doing all the bed statistics of all the patients coming in and going out."
When Jackie reached retirement age in 2004 she did say goodbye to her job … but only for six weeks!
"I was away from the hospital for around six weeks when I had a message on my telephone asking if I could come back to help them out, someone was off sick and someone else was on holidays, so I came back to help and I'm still here."
Sadly, Jackie had lost her husband Colin in 2002, and she found time spent in work helped her through her loss.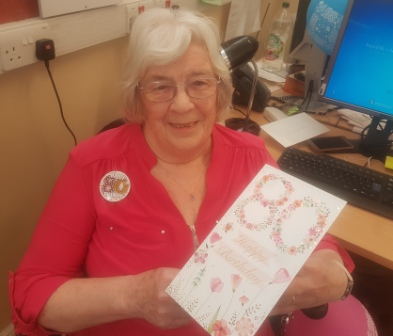 Now working two mornings a week, she said: "I have always loved my job and been happy to work here, but if my husband had still been alive, I would have come back to help but I wouldn't have stayed. "But I am on my own and it makes me get up two mornings a week to come to work.
"I've always been proud of the NHS. I love coming to work, and they have been like a second family to me."
Reflecting on her career Jackie, who has nine grandchildren and 10 great grandchildren, said: "I've seen a great change in nursing, back then we had matrons and ward sisters, who were very old school, even when I arrived at Singleton we had a ward sister, Olivia Jones, she was old school, she was great, She was stern but always got the best out of everybody.
"There have been tremendous changes since I first started and to be honest, I'm just in a room these days doing my work, so I don't see what goes on: when I first started in Singleton you knew everybody in the hospital. It's grown so big but is more contained as well."
As for retirement Jackie, who enjoys holidays and has travelled the world, said: "We'll see how it goes, I was thinking about it at the end of the year but everyone is saying no, so we'll see."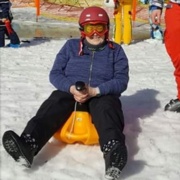 And if Jackie decided to move on to another job she would no doubt receive a glowing reference as her manager, Alison Jones.
Alison said: "I think Jackie is absolutely amazing and a really good example – if you still want to work, and you can do it, then why not?
"She's a really good influence in the office and a really hard worker. She's very sensible and helps and supports all of us, including myself. Whenever you ask Jackie to do something, nothing's ever too much trouble. She's always happy to be in work, I just really enjoy working with her."