Research nurse says the Nightingale effect still shines on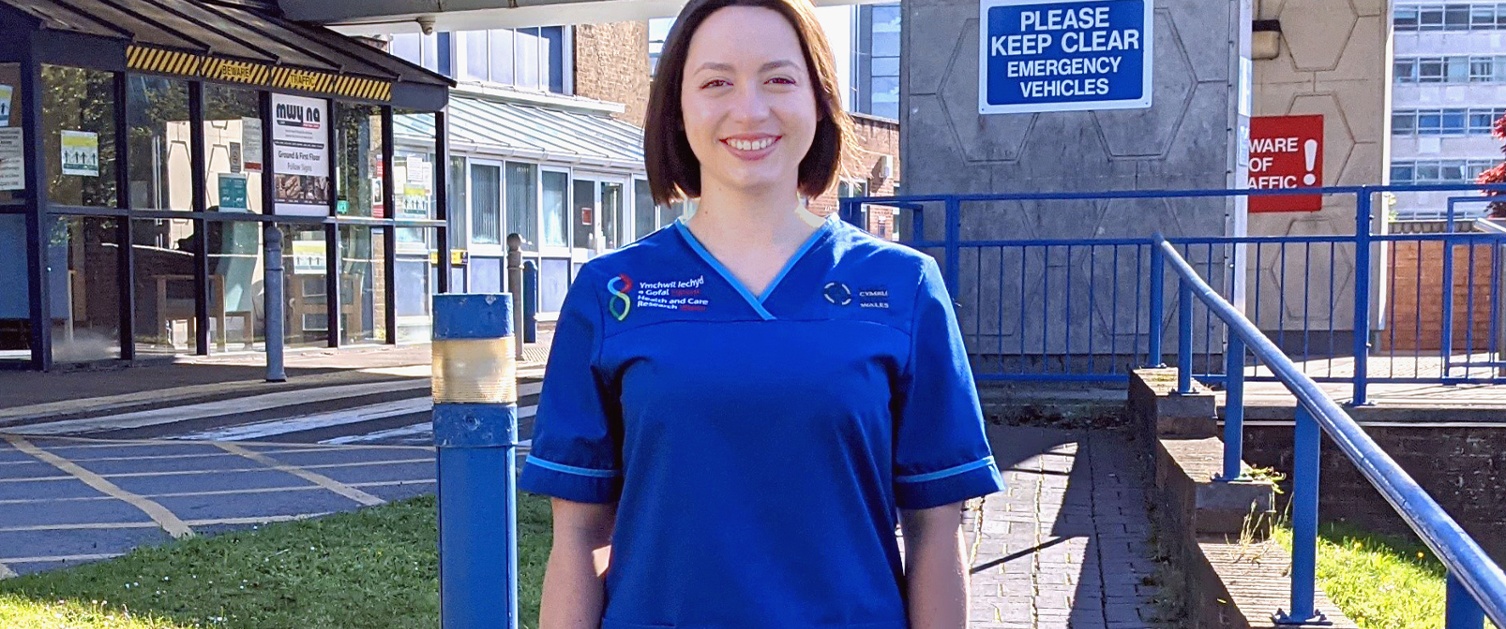 A Swansea Bay research nurse featuring in a new video celebrating Florence Nightingale says the principles she established 200 years ago are still relevant today.
Tabitha Rees, 29, (pictured) part of the Health and Care Research Wales funded Research and Development team based in Singleton Hospital, has contributed to the video, originally commissioned for Year of the Nurse 2020.
Although the video was delayed by the pandemic, it is now widely available.
It reflects on the vital role all nurses play and pays homage to the principles laid down by Florence Nightingale in the 19th Century.
As well as being available online, the video forms part of a special exhibition in the Florence Nightingale Museum in London to mark the 200th anniversary of her birth.
Tabitha, who has a Master's degree in Nursing Studies, described contributing to the video as an honour.
She said it had given her more confidence in her abilities and helped her feel part of a wider community of nursing.
She said: "I hope the video will give people more insight into what Florence Nightingale started all those years ago and the different roles nurses play, especially during the pandemic.
"I think being a good nurse involves being able to critically appraise a situation, to solve a patient's problem, to individualise care whilst keeping to the standards of care everyone deserves.
"I think being a team player is extremely important to being a good nurse.
"It's not just working together with your colleagues but also working alongside patients and relatives to identify what is important to them and tailor the care to suit their needs."
Tabitha believes the standards and principles established by Florence Nightingale are still relevant.
She said: "The biggest way she influenced nursing today is by providing nurses with the autonomy to work as advocates for the patients, the way in which she developed standards of care for all patients no matter what their backgrounds.
"One of her main principle, taking care of others first regardless of background, still applies today. I try to act as an advocate for patients in my everyday work."
Tabitha believes the principles of nursing and appreciation of nurses have shone through during the pandemic and that research is a crucial element of care and recovery.
She added: "My role isn't just about collecting and analysing data but it's about still being an advocate for the patient whilst gathering that information.
"It's about raising awareness of the impact research can have on the day-to-day running of the wards and being part of something bigger.
"During the first wave of the pandemic, I was the lead nurse on a research study looking at why some people are more at risk of becoming seriously ill from COVID-19 and I'm currently the main point of contact at Singleton Hospital for the RECOVERY trial.
"This study is finding out which drugs are most effective in treating people with severe COVID-19 symptoms and we're able to then put that into practice on the wards, to make sure patients get the best care."
Florence Nightingale's legacy will live on for many years to come, according to Tabitha, and will continue to inspire nurses worldwide.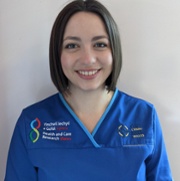 She added: "I think the fact that Florence Nightingale dedicated her whole life to creating social reform in health care and caring for the sick has led to millions of people choosing nursing as a profession.
"I'm hoping that in another 200 years, people will still have the aspiration to become a nurse and devote their lives to caring for others.
"I'd like to see more nurses in the principal investigator role in research studies.
"I would also like to see more opportunities and more support for nurses who want to do their PhDs to be able to advance nursing for all of us.
"Even through advances in technology, the principles of nursing that Florence Nightingale established very much apply today."
Dr Nicola Williams, Director of Support and Delivery at Health and Care Research Wales, said: "Tabitha is a great example of one of our research nurses in Wales who are making a real difference to patients and the care they receive.
"The research community in Wales has played a vital role in the UK-wide effort to tackle the pandemic – from helping to find effective COVID-19 vaccines through to treatments for those who become seriously ill with the virus.
"It's encouraging to see Tabitha's commitment and dedication to research. Research matters now more than ever."
You can watch the video below: