Regional resources enhance volunteering support in Neath Port Talbot and Swansea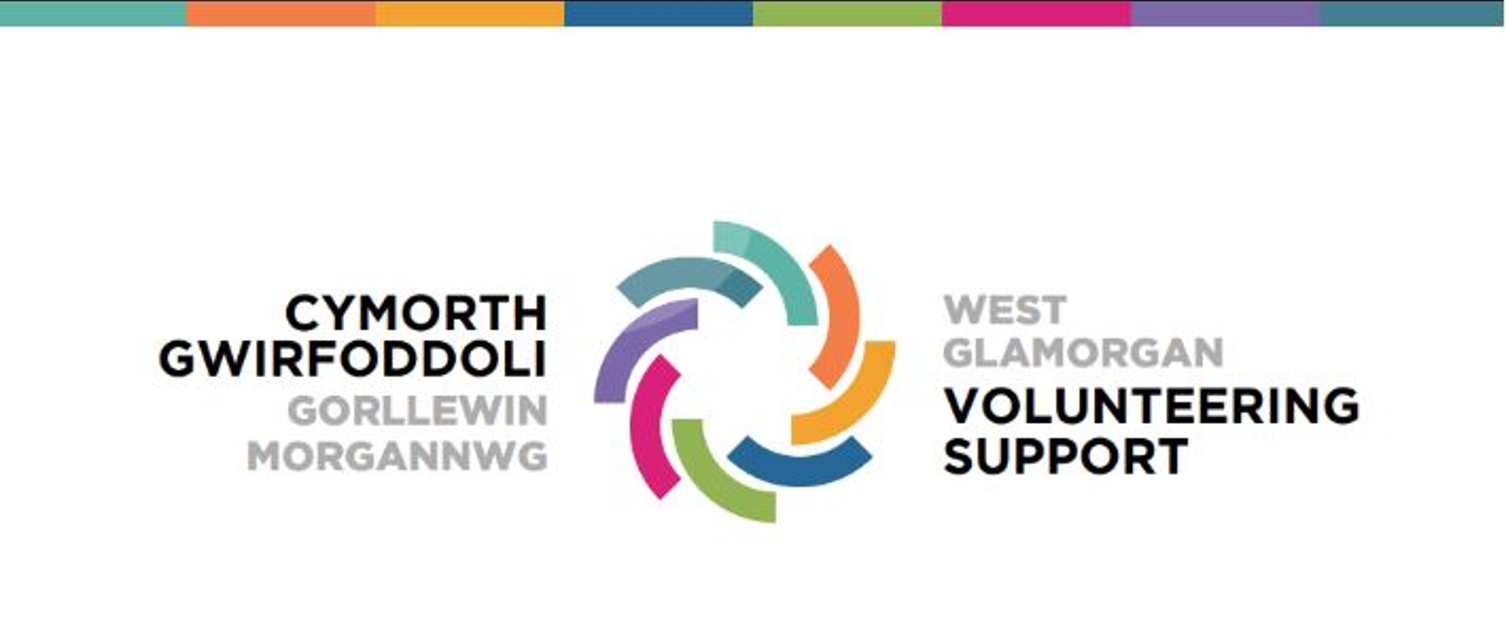 1st July sees the launch of an exciting new suite of resources offering information, support and guidance to third sector organisations and public bodies who involve volunteers in the delivery of their services, people starting out on their volunteering journey, and those who have great ideas for their community which they'd like to bring life.
Earlier this year, the West Glamorgan Regional Partnership secured grant funding via the Welsh Government's Coronavirus Recovery Grant for Volunteering.
Partner organisations came together to look at what was needed to enhance volunteering across the region, build on the enthusiasm of the thousands of people who came forward to offer support to others during the pandemic, and increase the opportunities for people to get involved in a range of settings.
The result is a series of eye-catching materials, including information sheets, toolkits, training packs and a bilingual animation covering topics such as first steps to volunteer, Volunteering and Primary Care (a guide for Primary Care Practitioners), a toolkit for Friends of Parks and Allotment groups, individual action to community action, Green Recovery, and much more.
Emma Woollett, Chair of the West Glamorgan Regional Partnership Board, said "These resources provide a wealth of information that will help strengthen organisations' approaches to volunteering. This time of crisis has seen huge numbers of people come forward wanting to offer help in any way they can. It's been incredible to see, and the aim now is to continue harnessing that enthusiasm and ensure organisations have the tools they need to offer the best volunteering experience for everyone involved".
SCVS Director, Amanda Carr said "The West Glamorgan Regional Partnership members have worked together to produce an outstanding resource to boost volunteering and volunteer management in the region. Whether you're considering volunteering for the first time, have ideas that you would like to take forward to improve your community, are already involving volunteers in your organisation or are thinking about how you can get people involved for the first time; you will find support here. I, along with the other partners, look forward to building on the legacy of the project to further enhance the volunteering offer in Swansea and Neath Port Talbot".
Gaynor Richards, Director of Neath Port Talbot CVS, said "Following the Possibilities for People event where we have worked with passionate community members to identify the challenges around volunteering, there is now a clear understanding of the principles of volunteering and enhanced partnership working at a regional level. Partnerships are stronger and the profile of volunteering has been raised, and we will continue to develop our approach to volunteering in order to benefit local communities".
Downloadable copies of all materials can be found by following this link.