Reducing antibiotic overuse at Morriston Hospital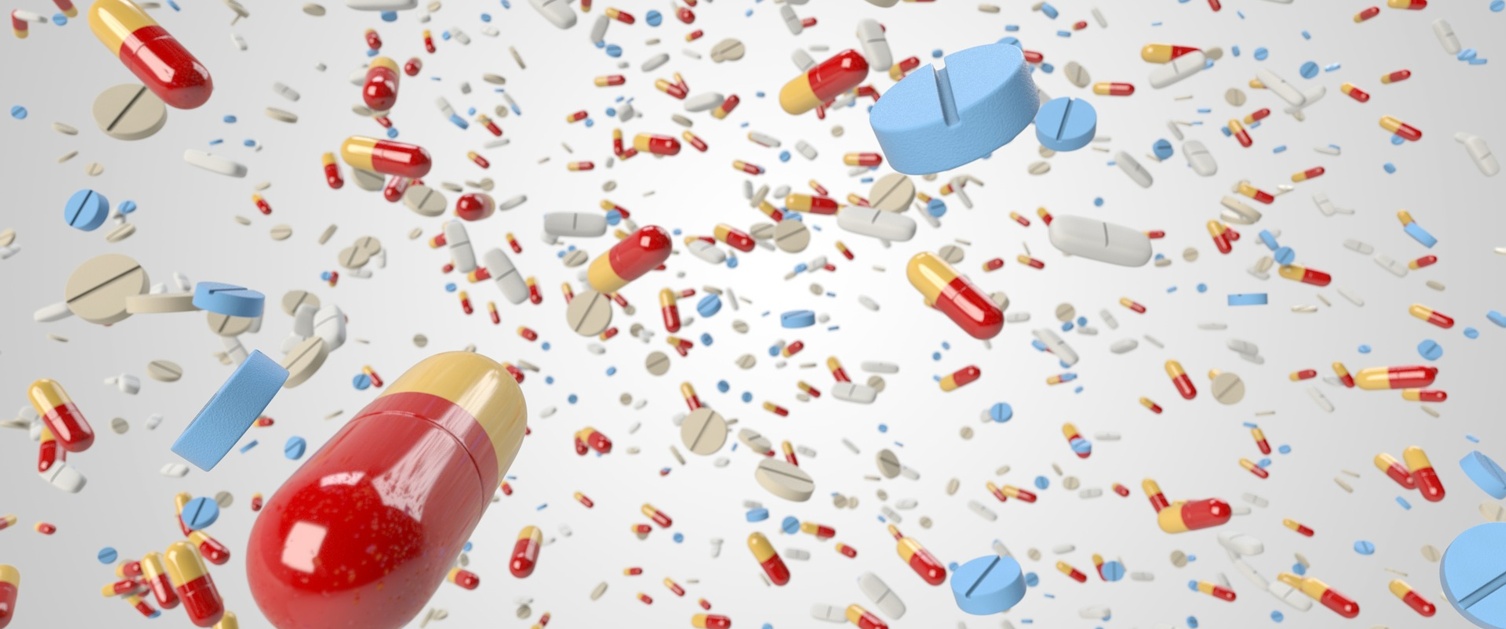 A drive to reduce the overuse of antibiotics and the risks that go with it has started in Morriston Hospital as part of a UK-wide initiative.
Antibiotics can be a vital part of treatment. But often they continue to be given to patients when there is no longer a clinical need.
That can cause antibiotic resistance and leave people at risk of unpleasant infections such as C. difficile (sometimes known as C. diff), which infects the gut and causes diarrhoea.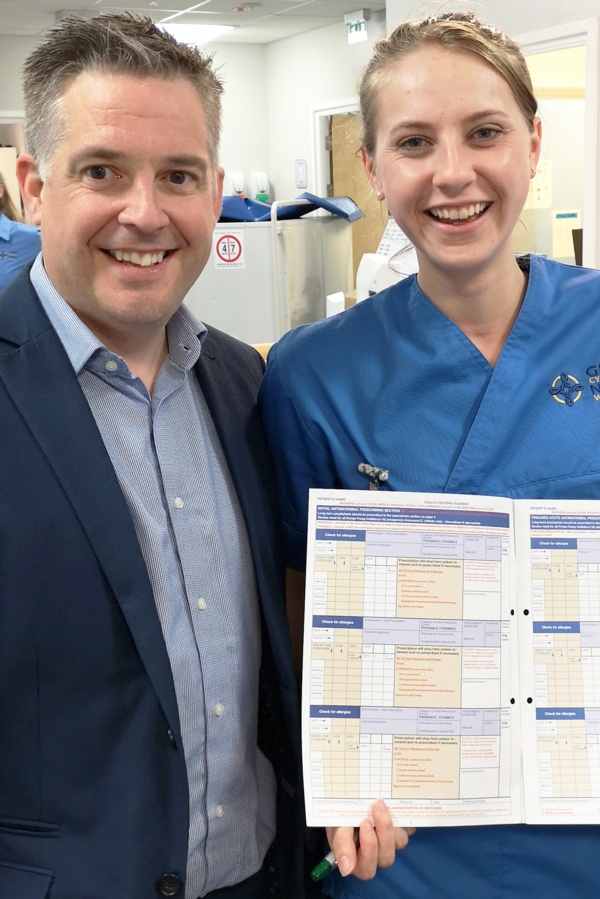 A five-year research applied programme called ARK-Hospital, designed by Oxford University, started in 2015.
Its aim is to reduce serious infections caused by antibiotic resistance in the future, by safely reducing antibiotic use in hospitals now.
Caption: Dr Phil Coles and Holly Penn with the new medication chart designed as part of the ARK-Hospital project
Morriston is one of two Welsh hospitals to be selected for the final phase of the programme. A three-month ARK (Antibiotic Review Kit) pilot started for medical patients this month.
Principal investigator at Morriston is consultant anaesthetist Dr Phil Coles, quality improvement lead and chair of the health board's antibiotic stewardship group.
Dr Coles said most antibiotics were started appropriately in hospitals but there was often a reluctance to stop them early even when clinically they may no longer be required.
"The main aim of the study is to look at improving how we prescribe antibiotics in the hospital and how we review them, said Dr Coles.
"What happens at the moment is antibiotics might be started and carried on for longer than needed, and there are a number of risks associated with that.
"Antibiotic resistance is a hot topic in the news, and we have C. diff issues not just in Swansea but Wales in general.
"By reducing our overuse of antibiotics, we'll help reduce the rate of antibiotics resistance as well as reduce side-effects associated with antibiotics, such as C. diff."
Antimicrobial pharmacist Julie Harris added: "With sepsis, for example, everybody knows you have to start antibiotics quickly.
"What we haven't got quite as right at the moment is the subsequent review and stopping of antibiotics when infection is ruled out.
"ARK aims to change the mindset of prescribers so they have to justify continuing the antibiotic rather than justify stopping it."
A new medication chart has been designed to limit initial antibiotic prescriptions to 72 hours. The patient will then be reviewed and a new prescription written if one is required.
Doctors and other prescribers will also have to categorise the initial prescriptions as being for probable or possible infections, which will help with the subsequent review process.
The review will also prompt switching from giving antibiotics by injection to giving them by mouth for suitable patients.
This will further reduce risks of hospital-associated infections, while patients switched to tablets may be able to go home earlier.
There is an online education package for staff, explaining how to use the ARK infection categories to help with the decision-making process when prescribing antibiotics.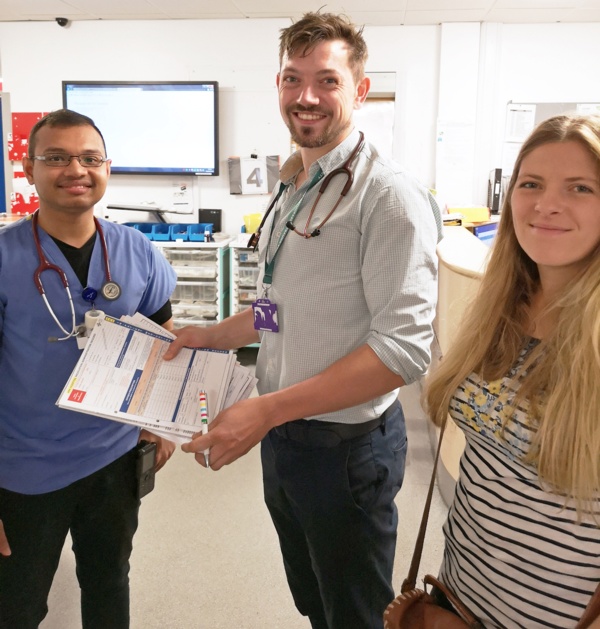 Caption: Dr Sabyasachi Roy, Dr Greg Handley and Dr Ismay Fabre are among the Morriston Hospital staff taking part
Patients will also receive leaflets when they are prescribed antibiotics, explaining the risk and why they may be stopped sooner.
However, Dr Coles emphasised that those patients who needed antibiotics would still receive them.
"The overarching aim is to reduce over-prescribing of antibiotics.
"It's not about not giving antibiotics when patients need them. It's about stopping antibiotics when they are no longer needed.
"We frequently see multi drug-resistant organisms in patients and that is only set to increase unless we do something about it now. You won't stop antibiotic resistance but you can slow it."
Antimicrobial pharmacist Charlotte Richards said there had been a series of initiatives to promote ARK within Morriston for some months.
"We're trying to use as many different routes to promote as we can.
"We provide training sessions to all members of staff including doctors, nurses and pharmacists in preparation for the launch.
"We're also trying to get champions on each ward – nurses, doctors and pharmacists who are promoting ARK in their area.
"The pilot is taking place in medicine. However, similar to other hospitals involved in the study, we hope this initiative will be rolled out to all specialities and other hospitals in Swansea Bay."