Rapid Diagnosis Centre at Neath Port Talbot Hospital to expand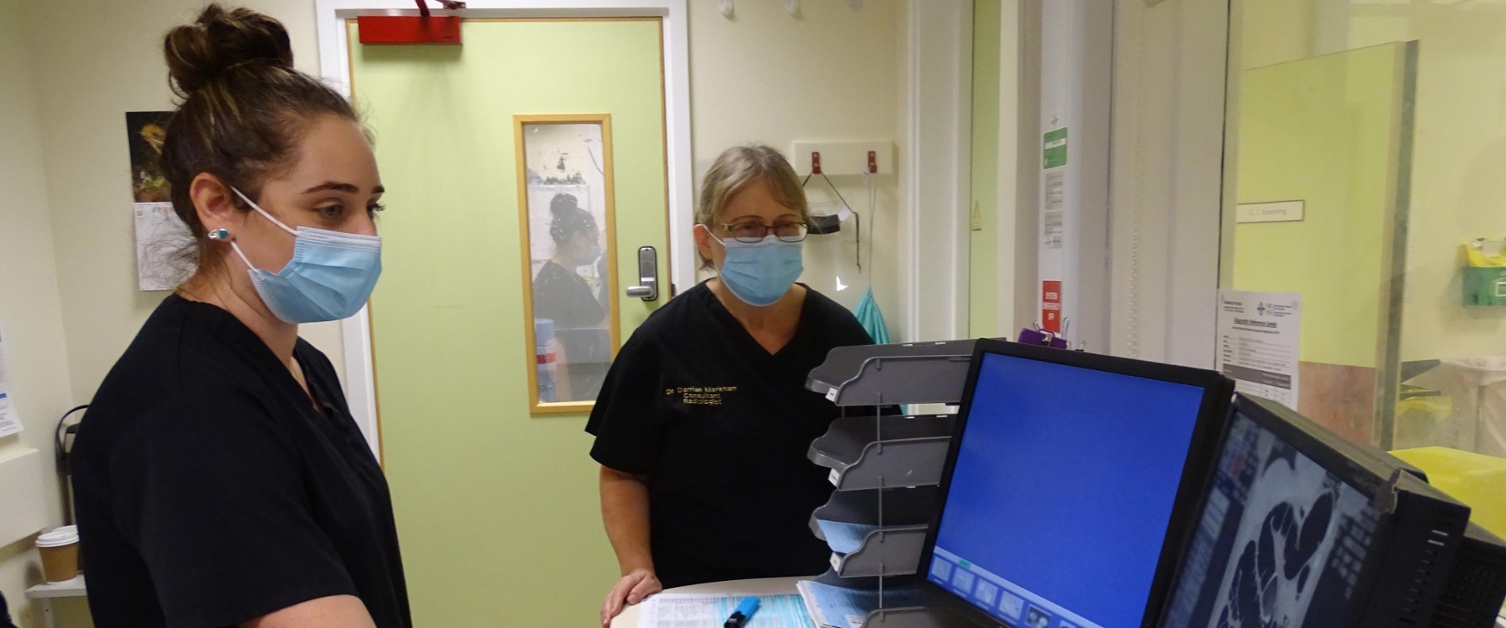 A pioneering centre that provides a fast diagnosis for people with symptoms that could be cancer is expanding following a six-figure charity investment.
The Rapid Diagnosis Centre (RDC) opened its doors at Neath Port Talbot Hospital five years ago and is now the flagship centre of its kind in Wales.
GPs with concerns about patients who do not have the traditional "red flag" signs of cancer have been able to refer them to the RDC since its launch in June 2017.
Main photo above shows Hannah David, Interim CT Superintendent Radiographer (left) and Dr Derrian Markham, Consultant Radiologist.
If a patient is found to have cancer, they are referred to a specialist team for assessment without any unnecessary delay.
The centre also picks up a significant number of non-cancer diagnoses, in which case the patient is referred to the relevant specialty.
Others can be provided with the reassurance that all is okay.
Patients are usually seen at the RDC within a week of the GP's referral. They are investigated and given the results or next steps within the space of a morning.
Now the RDC is being expanded with the support of Moondance Cancer Initiative, a not-for-profit organisation that funds and support projects to improve cancer survival across Wales.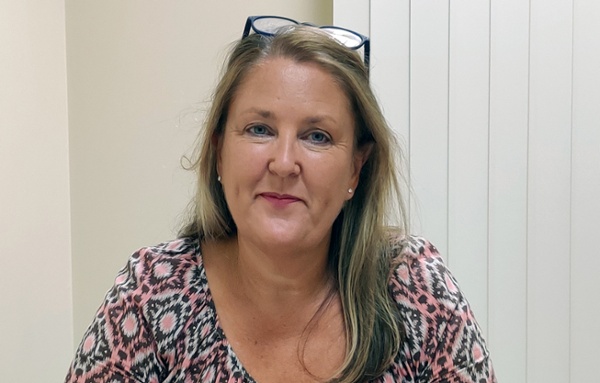 It is providing up to £700,000 for a two-year pilot that will offer the same one-stop approach to investigating suspected colorectal cancer and neck lumps, as well as other key improvements to the existing service.
Briton Ferry GP Dr Heather Wilkes (pictured) is the national RDC lead and clinical lead at the NPTH centre.
She said: "We are delighted the patient-centred ethos, efficiency and results that the RDC team has developed, and proven to be ground-breaking, has been recognised as a way forward to innovate new services.
"This will benefit even more patients with earlier diagnosis and reassurance with improved outcomes.
"We are very grateful and excited to work with Moondance and our Swansea Bay specialist teams on the next stages of the RDC approach."
Traditionally, colorectal cancer is considered a disease of the over-60s. However, the number of cases in younger people is rising.
The RDC will offer rapid investigation for those aged 30-60 with possible bowel cancer symptoms, who would not previously have met the criteria for an urgent referral.
They will have a colonoscopy and possibly a CT scan and MRI if needed.
Swansea Bay's colorectal lead, Professor Dean Harris, said: "I'm really excited about this novel way to try to detect colorectal cancer earlier, particularly in young patients who are disadvantaged from traditional pathways.
"For too long we have been seeing young patients presenting at advanced stages after having many months of difficulties accessing these pathways.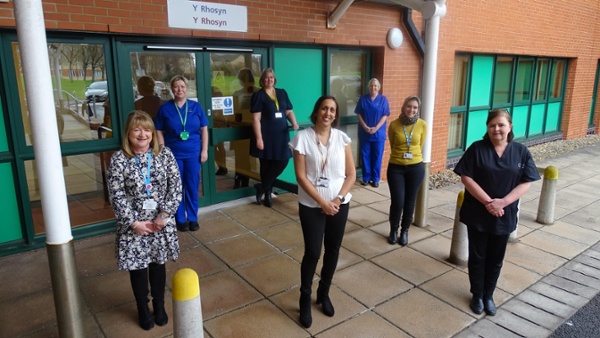 "We are hopeful this is a real step towards improved diagnosis using modern diagnostic tools rather than the specific symptom-based pathways that we've been relying on for far too long."
Pictured l-r: Sarah Dawtry, Assistant Divisional Manager; Catherine Lloyd-Bennett, clinical nurse specialist; Helen Gray, RDC Coordination Manager; Dr Shaheena Sadiq, Head and Neck Consultant Radiologist; Susan Blackmore, clinical nurse specialist; Dr Alshaimaa Barakat, Speciality Radiologist; Debbie Watkins, Superintendent Sonographer.
The second new development involves suspicious neck lumps, which have several potential diagnoses, including a number of different cancers.
Patients aged 18 and over who meet the referral criteria can attend a one-stop clinic, incorporating an ultrasound scan and further investigation if necessary, followed by a review with a doctor.
Dr Laysan Pope, consultant otolaryngologist and Swansea Bay ENT (ear, nose and throat) lead, described it as an important tool in the future management of neck lumps, their rapid diagnosis and early treatment.
He added: "We are very excited that it will allow us to investigate and treat patients that often bounce between different specialities.
"The cornerstone of this pathway is the ultrasound which will allow reassurance for the patient and GP for benign disease, and early diagnosis of malignant disease.
"We foresee this pathway will have an immediate and long-term benefit for the patients of Swansea Bay."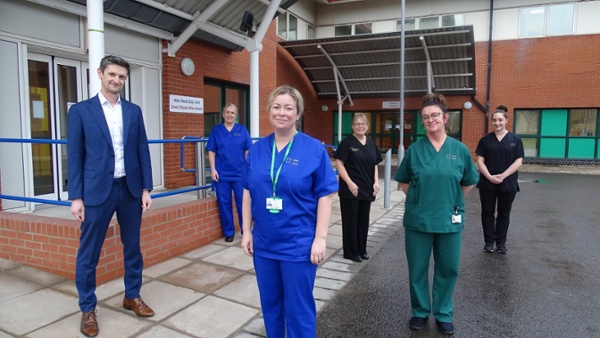 The expansion also includes a biopsy service at Neath Port Talbot for patients with a malignancy of unknown origin – or MUO.
It means interventional radiological procedures such as bone and liver biopsies, currently carried out in Singleton and Morriston only, can be undertaken in NPTH too.
Pictured right (l-r): Professor Dean Harris; Susan Blackmore, clinical nurse specialist; Catherine Lloyd-Bennett, clinical nurse specialist; Dr Derrian Markham, Consultant Radiologist; Julie Williams, healthcare support worker; Hannah David, Interim CT Superintendent Radiographer.
An additional RDC nurse will be appointed to provide support during this process as well as be the key link between primary and secondary care.
Funding has also been secured for a therapeutic radiographer to assess MUO patients who may need radiotherapy, on the day of their clinic appointment.
The aim is to provide a gold standard of care by reducing waiting times for treatment and the number of hospital visits for MUO patients, who have been historically under-served by traditional cancer pathways.
Swansea University's Centre for Health Economics will evaluate the benefits and outcomes of the two-year pilot. The hope is that the expanded service will become permanent.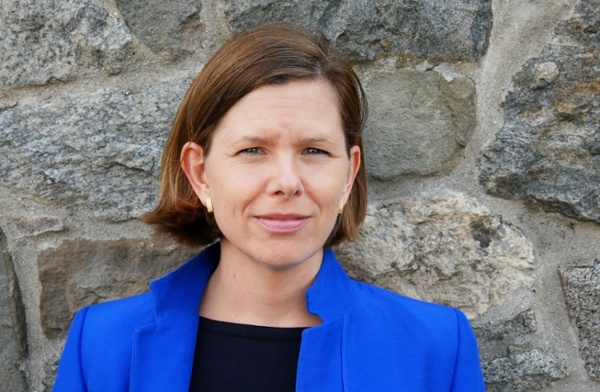 Moondance Cancer Initiative Chief Executive Officer Megan Mathias (right) said: "Faster diagnosis is a key shift towards a health system that spots and treats cancers as early as possible.
"People's treatment options, healthcare experience and chances of survival are better when their cancer is identified earlier.
"We are delighted to be able to fund the expansion of the RDC at Neath Port Talbot Hospital.
"We look forward to the next two years working with the fantastic teams at Swansea Bay UHB and Swansea Centre for Health Economics."