Rainbows strike gold with district nurses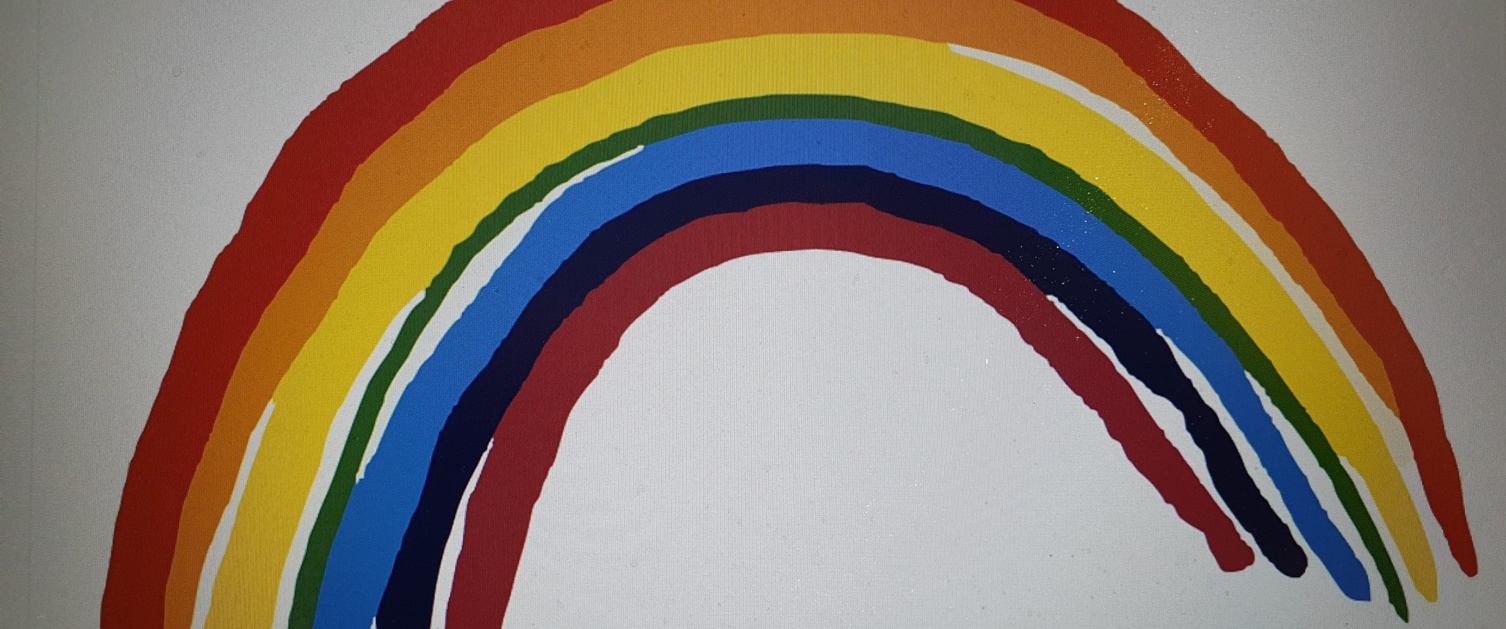 Swansea Bay University Health Board employees have penned a special thank you note for all the children who have brought a bit of colour to their day through drawing rainbows.
A team of district nurses in Neath Port Talbot have taken the step after witnessing for themselves the public display of gratitude - which involves drawing a rainbow and placing it in your window, for all those working in the NHS at this time to see - as they made their rounds.
The note, which was drafted by Health Care Support Worker Sami Davies, has been reproduced so she and her colleagues can post through letterboxes when they see a rainbow poster.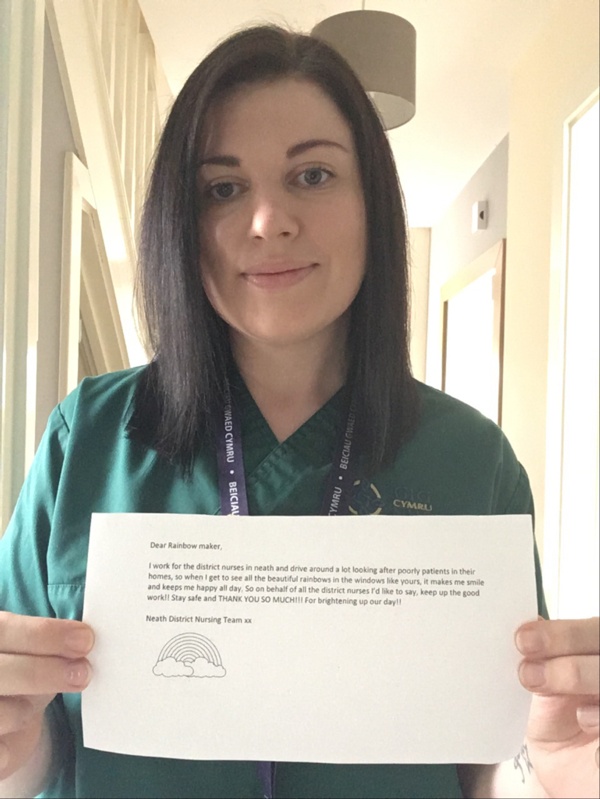 Sami (left) said: "I just wanted to say a little thank you back.
"Working for the district nurses, I spend my day driving around delivering care to vulnerable patients in their homes and seeing all these beautiful pictures in the windows, created by the children, really are brightening up our days at this stressful time and we really do appreciate it."
Leanne Van Den Heever, District Nursing Team Leader, said: "This is a Wonderful Idea, it allows the district nursing service to stay in touch with our local community and thank them for their support during this difficult time. Well Done Sami!"
The note reads:
Dear Rainbow maker,
I work for the district nurses in Neath and drive around a lot looking after poorly patients in their homes, so when I get to see all the beautiful rainbows in the windows like yours, it makes me smile and keeps me happy all day.
So on behalf of all the district nurses I'd like to say, keep up the good work!!
Stay safe and THANK YOU SO MUCH!!! For brightening up our day!!
Neath Port Talbot District Nursing Team xx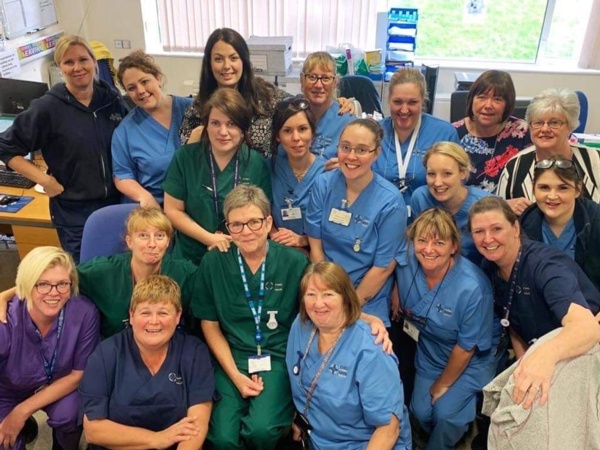 Above: The Neath Port Talbot district nurse team