Patient's praise following improvement in IBD care and recruitment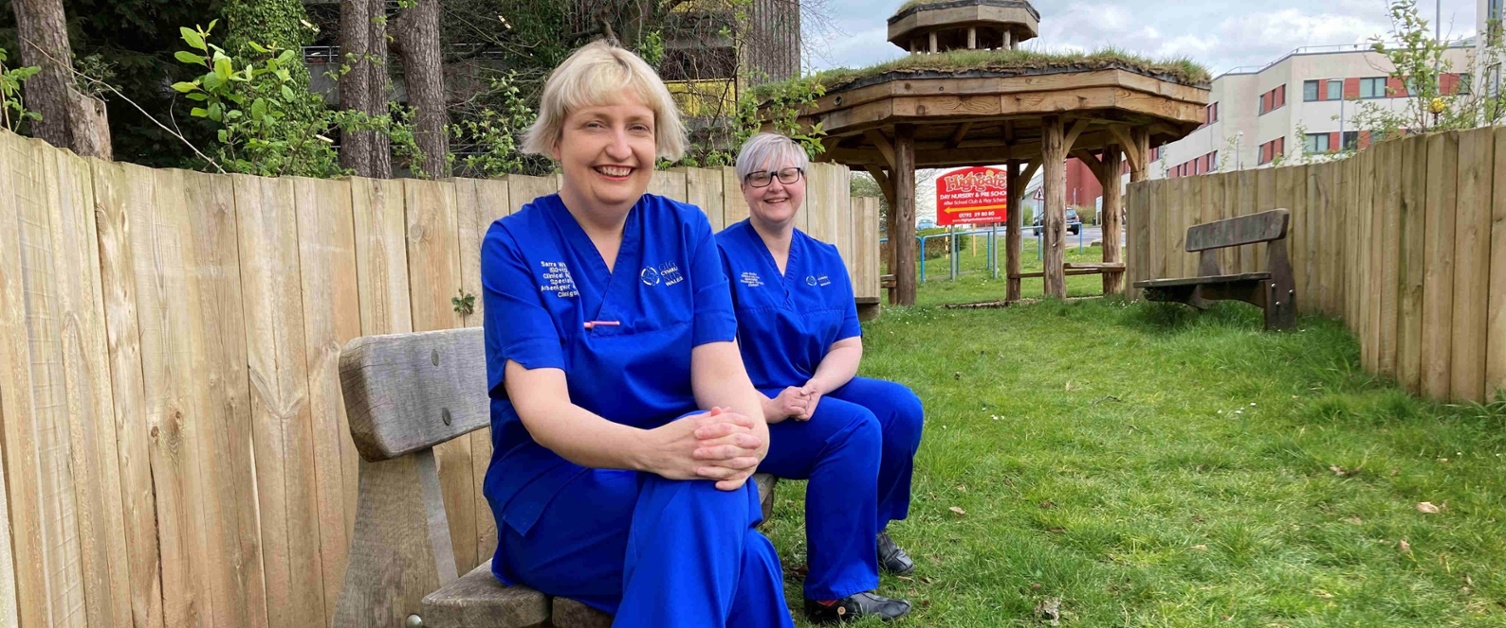 An inflammatory bowel disease (IBD) patient has praised Swansea Bay's commitment to improving care and resources following a rise in cases.
Numbers of patients suffering from inflammatory bowel disease continue to increase with over 1,000 currently being treated across Morriston, Singleton and Neath Port Talbot hospitals, placing bigger demands on the health board.
That rise has been countered with further staff recruitment to ensure patients receive the best treatment possible and the UK-wide IBD standards are met.
Pictured above: IBD nurses Sarra Wilcox and Lisa Hicks are based at Morriston Hospital.
From having one nurse dedicated to IBD services on a part-time role eight years ago, that figure will soon rise to three full-time IBD nurses plus a part-time position.
It means the health board is hitting IBD standards in terms of staffing, with 3.5 nurses/physician associate covering the population of approximately 350,000 it serves.
IBD is a term used to describe ulcerative colitis and Crohn's disease, which are long-term conditions that involve inflammation of the gut.
Symptoms of both conditions include diarrhoea, tiredness and fatigue, loss of appetite and weight and anaemia.
Treatment includes medication, and, in some cases, surgery is required.
Victoria Marie (pictured) was diagnosed with ulcerative colitis 13 years ago and has seen first-hand the progress made by the health board in that time.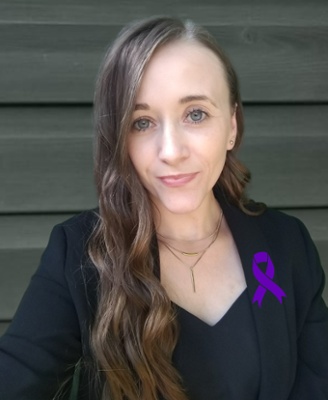 She said: "I was diagnosed with ulcerative colitis when I was 21. I had fantastic support from my gastroenterologist, but at the time there wasn't an IBD nurse in place.
"I was given a printout from the internet to give me a very basic understanding of ulcerative colitis and was sent on my way.
"At the age of 21, having my world turned upside down, it wasn't enough. I turned to social media and the internet to get that missing information.
"Even though I was helped physically by the hospital, I had so many questions that were left unanswered because the teams were so busy."
In Morriston Hospital, Sarra Wilcox and Lisa Hicks provide one full-time IBD nurse position between them, and are soon to be joined by a newly-appointed nurse who will solely focus on IBD care.
"There was a time at Morriston Hospital when there wasn't an IBD nurse in post, so this is good news in terms of staffing levels," said Sarra.
"The number of patients diagnosed with IBD continues to rise and we now look after more than 1,000 patients between our hospital sites.
"We are striving to improve standards and meet the requirements for nurse per population, so we're delighted to have a nurse specifically for IBD at Morriston Hospital joining the team soon.
"That person replaces Russell Thomas, who was based in Neath Port Talbot and is now retired. It means we'll cover Morriston and Neath Port Talbot as a team, while Singleton Hospital has its own dedicated team."
The team at Singleton includes Louise Caie, gastroenterology clinical nurse specialist, and physician associate Thomas Addison, who dedicates half of his role to IBD.
Louise said: "When I first came into post eight years ago I was the only IBD nurse and I was part-time.
"We have progressed a lot in terms of recruitment and the service provided.
"We are one team based in different hospitals that serves the community.
"We share ideas and also direct patients to each other in order to give them the best treatment. We work together with the same aim."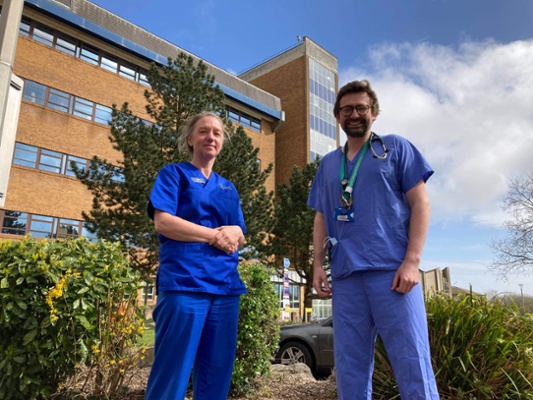 Pictured: Louise Caie and Thomas Addison provide IBD care at Singleton Hospital.
Patients with IBD need support and having access to an IBD nurse has proven invaluable for lots of patients.
Victoria has been on the receiving end of the support, having been a patient in Morriston since her condition was diagnosed.
In 2014 she set up award-winning organisation GetYourBellyOut, which provides support, education and advocacy to a global community of people affected by IBD.
The organisation raises funds for the benefit of the IBD community and seeks to improve standards of care and raise awareness, along with aiding research.
And she has welcomed the appointment of a dedicated IBD nurse at her local hospital.
"Having an IBD nurse opens the door to communication," said Victoria.
"Sarra has been great to me, and Lisa joined the team two years ago, which is good in terms of the number of nurses available to patients.
"Now the team is going to have another full-time IBD nurse, and that's just what people like myself need.
"It's very encouraging to see progress being made in terms of recruitment and care.
"It also shows that people suffering with IBD are being recognised and listened to. Having extra support is a massive help.
"It is a horrible, hidden illness that can have devastating effects.
"Speaking to family and friends about your condition helps, but having an IBD nurse available to talk to can't be underestimated.
"We have got so much better at talking about IBD. People were understandably embarrassed talking about it at first, but we encourage people to talk openly about what they're going through and to focus on their strength and resilience instead."