Palliative care paramedics start training for new service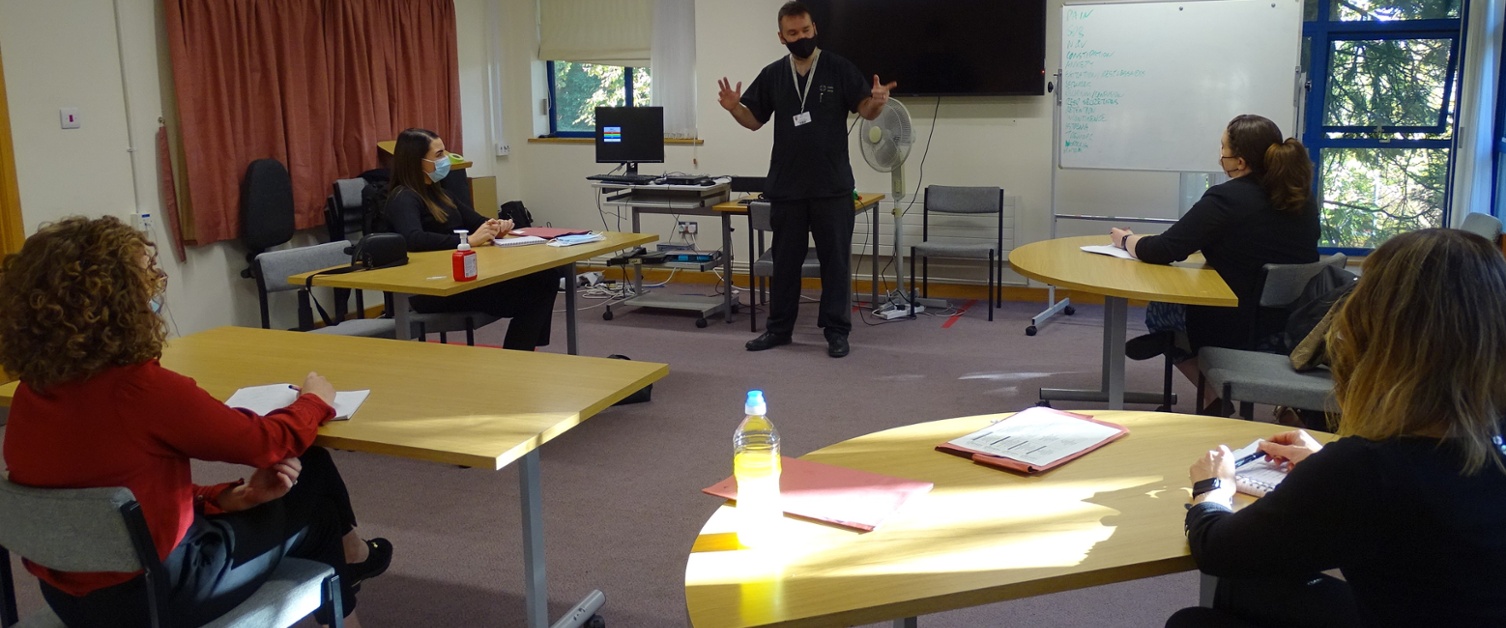 The UK's first rotational palliative care paramedics have begun their training in readiness to launch the pilot service in Swansea and Neath Port Talbot before Christmas.
They are building on their existing paramedic skills to offer an extra layer of support for patients in Swansea Bay who are in their last hours or days of life, or who need urgent symptom control.
The specialist paramedics will also be there for relatives, working alongside them to help families support their loved one's care.
The new service is the brainchild of palliative care specialists at Swansea Bay University Health Board and the Welsh Ambulance Service (WAST).
The paramedics will be a bridge between community and hospital care for very sick patients, and often at times when very ill people and their families may have the greatest need such as at weekends when other services may be harder to access.
It is hoped that if the service proves a success in Swansea Bay, it could then be expanded to other parts of Wales to help benefit more patients and their relatives.
Members of this pioneering service are now undergoing additional palliative care training for the next month at Tŷ Olwen, which is based at Morriston Hospital.
Once trained, they will work on rotation, spending 50% of their time working directly with specialist palliative care hospital and community services run by the health board, and 50% of their time with WAST, taking their new skills with them onto 999 ambulances.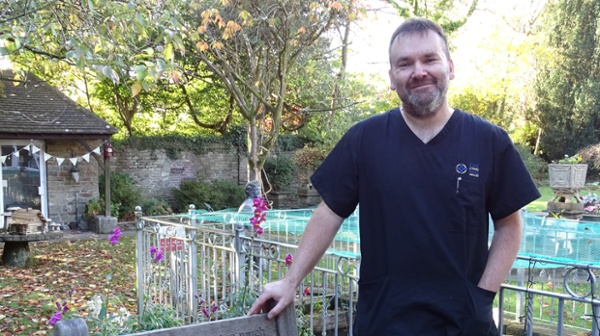 Palliative Medicine Consultant Dr Idris Baker, said:
"We are really excited about these paramedics joining the team. They come with many skills and as paramedics already have experience of being with people who have been close to the end of their lives or who have a serious illness.
"We are hoping to use these existing skills to help expand what we are able to offer these patients and their families in a range of different settings."
Dr Baker, who is helping to train the paramedics, explained that having the paramedics on board would help patients who were coming to the end of their lives experience a death which was better supported, and as comfortable as possible.
For some that could be in hospital, for others, at home. They will be more likely to receive palliative care earlier, and in ways which would improve its effectiveness. Families will also be better prepared to understand what was happening and what to expect, as well as how to offer more practical support.
Palliative medicine consultant & Clinical Lead Dr Gwen Davies, said:
"As a palliative care service we are growing, and as well as these paramedics joining us, in Swansea Bay we have now appointed seven new clinical nurse specialists and are currently recruiting an additional three consultants.
"Having this additional workforce will make a huge difference, and we will be working closely with district nurses and general practice to support community-based services.
"Most patients will say they would choose to die at home rather than hospital, provided they have the right support, and we hope the service will be in a stronger position to provide more of this level of care which people want."
Dr Davies said the paramedics would effectively provide a palliative care rapid response, attending people in their homes and also supporting earlier discharge from hospital for palliative care patients.
"It's a new model of care. We're not aware of anyone else doing this in the UK," she said.
Ed O'Brian, End of Life Care Lead at the Welsh Ambulance Service, said:
"This is a really exciting collaboration between the ambulance service and the health board. Ambulance services across the UK are often called upon to support patients nearing the end of their life due to terminal illness.
"This model of care in Swansea Bay will see paramedics support existing services in the health board, providing an additional set of skills for rapid assessment and unplanned treatment in the patient's own care setting, resulting in the right care at the right time and in the setting that the patient wants to be in.
"The skills and knowledge gained working in specialist palliative care will then be used by the paramedics whilst working in the Welsh Ambulance Service, resulting in benefit to patients across care settings."
One of the paramedics currently undertaking the new training is Rosanna Ashford. She said:
"I've got a genuine passion for palliative care, and I understand the importance of caring for people who are at the very end of their lives or receiving palliative care because they are seriously ill.
"It's not just the patients either. It's the family members, too, and the support that they need.
"I feel very privileged to be with people in that position, at such an intimate time."
Rosanna said that in the early hours, when a palliative care patient is in distress, and families don't know where to turn, they can often ring 999.
"They panic, and that's understandable. We hope that this new service will be able to provide support and be that bridge between home and hospital that they need."
The palliative care paramedics will begin working on the new service in December.