New group returns the 'spark' to dementia patients' eyes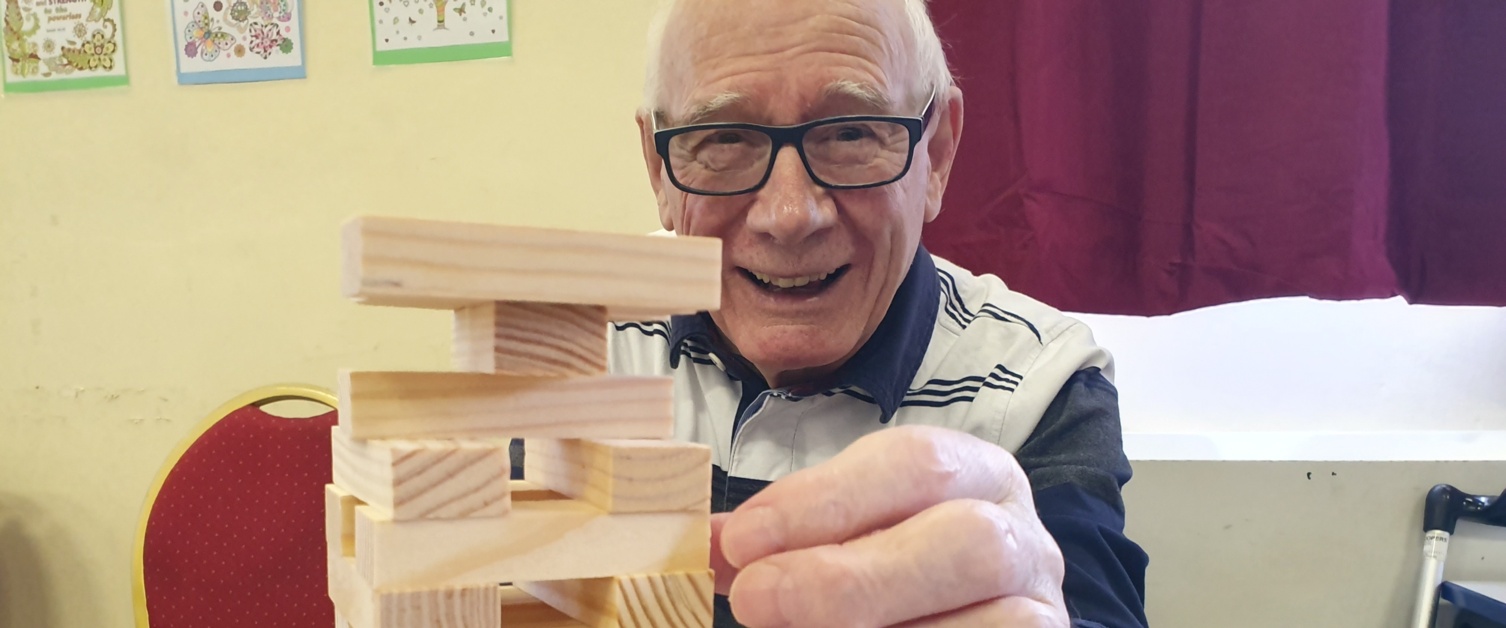 A retired nurse who is responsible for a new social group for people living with dementia in Swansea welcomes the wonderful moment the eyes of its members 'spark to light'.
Elaine Rees came up with the idea for Forgetful Friends after her husband, Brian, was diagnosed with dementia and realised that there was a need for such a support group in the Cwmtawe and Llwchwr areas of Swansea.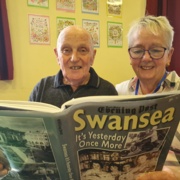 Left: Elaine Rees and her husband Brian She approached Elaine James, Swansea Council for Voluntary Service's Cwmtawe dementia and carer project worker, and the two worked together to launch the group last month.
Mrs Rees said: "There was definitely a need for a group like this in this area of Swansea. The first week we had 32 people in here, and we now consistently have 24. We have varying degrees of dementia here, from newly diagnosed to quite advanced, but each and every one enjoys the activities.
"You soon get to know people's names and their little quirks, there's nothing they like better than having a little bit of banter. Everybody gets a nice welcome. We're open for anybody to visit us. Come and visit us and join in."
Mrs Rees, pictured left with husband Brian, said the group has made a real difference to the lives of her and her husband.
She said: "My husband Brian has had dementia since 2014. I've seen a big deterioration in the last six months, but something like this, he looks forwards to. He doesn't remember where he's going but when he gets here, he enjoys it. That's what it's all about. It's nice when you see a spark and the eyes come alight. It's the same when they sing along with a choir, it's like someone has switched a light on. It's a wonderful feeling to see that happen."
Mrs Rees added that because of the success of the group more volunteers were needed.
She said: "We desperately need some volunteers. It doesn't take anything specific, you don't have to have a degree in anything, just come along and be friendly. That's all we're asking."
Elaine James said: "There are people here with all types of dementia, there's no stipulation as to how far down their journey they are, they can be newly diagnosed or living with it for a number of years.
"We meet every Tuesday in Llangyfelach Church parish hall from 2pm to 4.30pm. People can just come along or if they need more information they can just give me a ring.
"They can come along and meet other people in the exact same situation. They make new friends, play games, such as snakes and ladders or Jenga, get involved in different conversations and generally find things out from each other. We also invite speakers in to tell about what support is available for them.
"We have played bingo, had quizzes and sing songs, it's all going on. They seem to enjoy it, they interact with each other and get involved with the games as well, and they seem to have fun.
"There's one lady who comes in and she's up on her feet and joining in and singing and clapping her hands. When she comes in she's very quiet but as the session goes on, she gets more and more confident. It's very good.
"This just goes to show that people can still interact with others, they can still be involved in activities, just because they have dementia it doesn't mean you have to stay at home. You can still go out and enjoy social activities as well."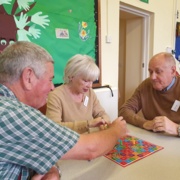 Doug Rosser, who has Alzheimer's, said: "I really do like it here. I look forwards to coming as it's only once a week."
Mr Rosser's wife, Norma, said: "I think it's brilliant. I enjoy seeing Doug happy."
Brian Miller, who attends the group with his wife Rosanna, said: "We come along to meet people and socialise, otherwise we would be stuck in the house doing nothing. It stops the boredom and I would recommend the group to others. I was a bit of a loner but my daughter persuaded me to come along and I've found it beneficial."
Eddie Duffy (main picture), who is also living with dementia, said: "I always look forward to coming along."