Morriston nurse scrubs up nicely for Ty Olwen fundraising marathon run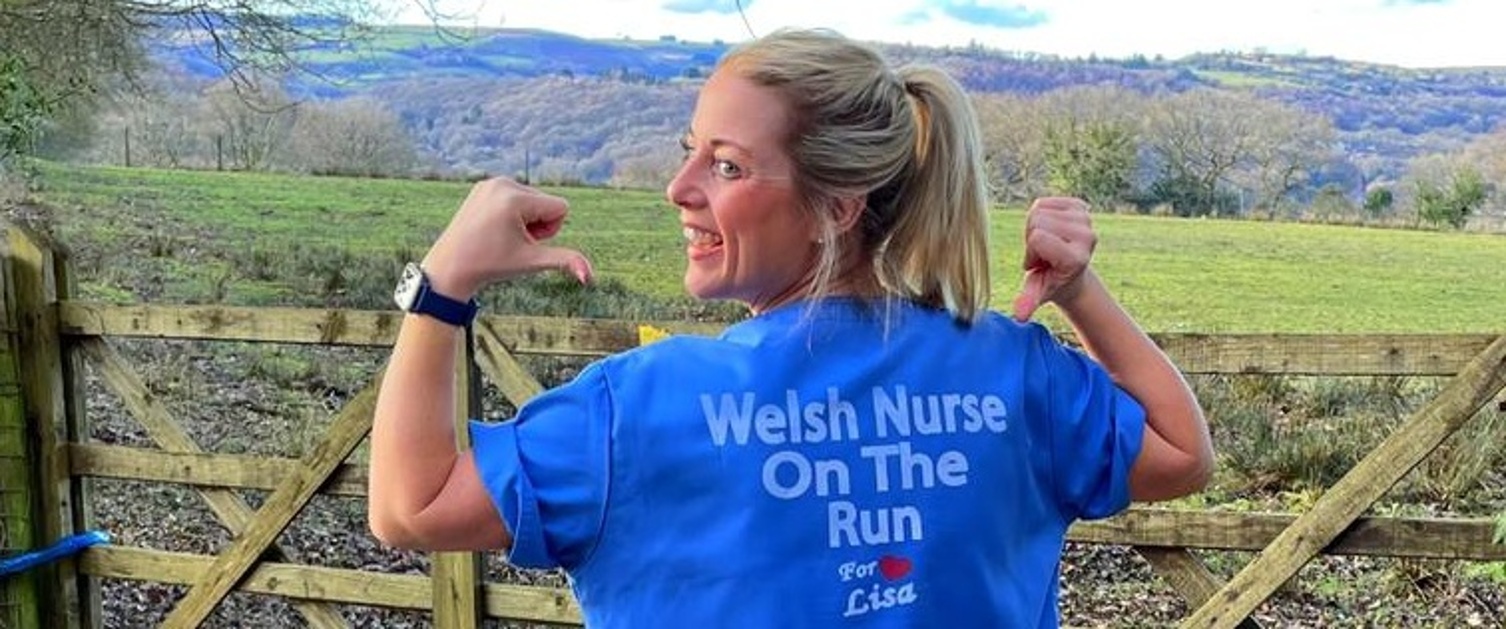 A Morriston Hospital nurse will be pulling on her scrubs to run this year's London Marathon to raise funds for cancer charities close to her heart.
Cath Davies, who works in the hospital's Surgical Decision Making Unit, has more motivation than most to stay the course when she sets off from the start line at Blackheath on April 23rd.
Main photo above: Cath Davies, in her scrubs, out on a training run
Her sister, Lisa, died from oesophageal cancer in her 40s, having previously battled breast cancer and Cath has been taking part in running events ever since, raising funds for charity in her sister's memory.
This year's run, which will see her fundraise for the Ty Olwen Trust and Macmillan, is her second go at the iconic event.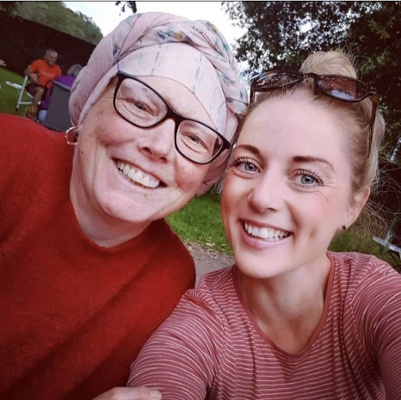 Right: Cath Davies with her sister, Lisa (left)
She has done four marathons, including one walking marathon around the Gower, which took 14 hours to complete.
To date, she has raised in excess of £10,000 by pounding the streets and Cath is hoping to chalk up another substantial contribution, even though she admits to being a reluctant runner.
"After losing my sister a couple of years ago, I've done lots of 10k runs and fun runs," said Cath.
"I know the support and help Macmillan gave my whole family, including my three nephews. It was just fantastic, really.
"And then in my professional life, working with Ty Olwen – they're brilliant. I couldn't do it.
"So that's why I want to raise money for the charities.
"I'm so passionate about doing it, even though, to be absolutely honest, I hate running.
"I did the London Marathon in October 2021 after getting in at the very last minute.
"But I've tried about 12 ballots. I did say after that first one, I'd not do it again. I don't find it easy.
"I went to watch my friend Lowri do the last one and it was the same day they opened the ballot entries, so on the coach back, I thought I've got to do it. I've gone in the ballot every year.
"I entered and then, back in work, one of the girls asked me if I'd checked if I got a place.
"I thought I'll never get in but when I did look, I could have cried! I thought I've got in, I've got to do it now.
"I'm really not a natural. I'd maybe go out for a mile or two around the village, but as for any long distance, I find that takes everything out of me.
"The longest I've done so far in terms of preparation for this one is a half marathon. I did that down Mumbles in horrific conditions. It was windy and there was a bit of snow.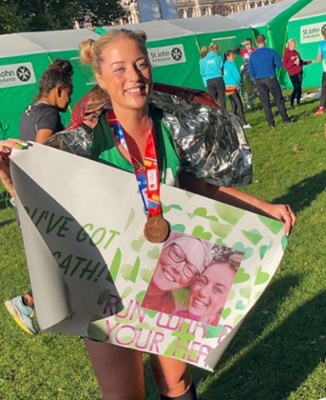 Left: Cath at the London Marathon in 2021
"I've been doing three or four runs a week, obviously around my work shifts. I'm a useless sleeper so it depends how I feel on the day, but I'm doing my long runs on the weekends.
"I prefer running on my own. I have to stick my headphones on. My husband Richard has been out with me but he just plods along, not getting out of breath, just showing off!
"I don't put too much pressure on myself. I'm just happy to get over that line, most definitely! And raise money, obviously. That's the only reason I'm doing it."
As if the marathon won't be enough of an effort, Cath will be stepping out in her old work gear, which she's had permission to wear and to personalise with her JustGiving 'handle' of 'welshnurseontherun', plus Ty Olwen Trust branding.
"I'm running in my old scrubs. The ones we now wear have our names on them. They won't be worn again in work - especially with print all over them," she added.
"When I did the London Marathon before, I saw people using skis and in snow boots, which must be so heavy.
"So in fairness, maybe wearing scrubs isn't so bad. I've soaked them in fabric softener, anyway!"
Cath knows this year, more than most, could be a tough ask when it comes to raising funds.
"Times are hard. I don't want to pester, so asking people to donate is asking a lot, plus I've done a lot in the past," she said.
"We've done a curry night on previous occasions in a restaurant near where I live in Pontardawe.
"Me and my mum will also go around the shops asking if anyone can spare things for a raffle prize. Richard will organise a quiz.
"Everyone gets involved, so it's much more than me running on the day.
"And my colleagues on the ward are brilliant, they are so supportive.
"The atmosphere on the marathon is incredible, though. It's such a social thing, there's always someone encouraging you, talking to you and spurring you on.
"It's so emotional. My parents are coming up to cheer me on, which they haven't before because of Covid.
"Richard will be walking around London with them. It'll be so nice to have them with me."
Follow this link to Cath's JustGiving page if you'd like to donate.