Memorial rugby tournament helps tackle heart disease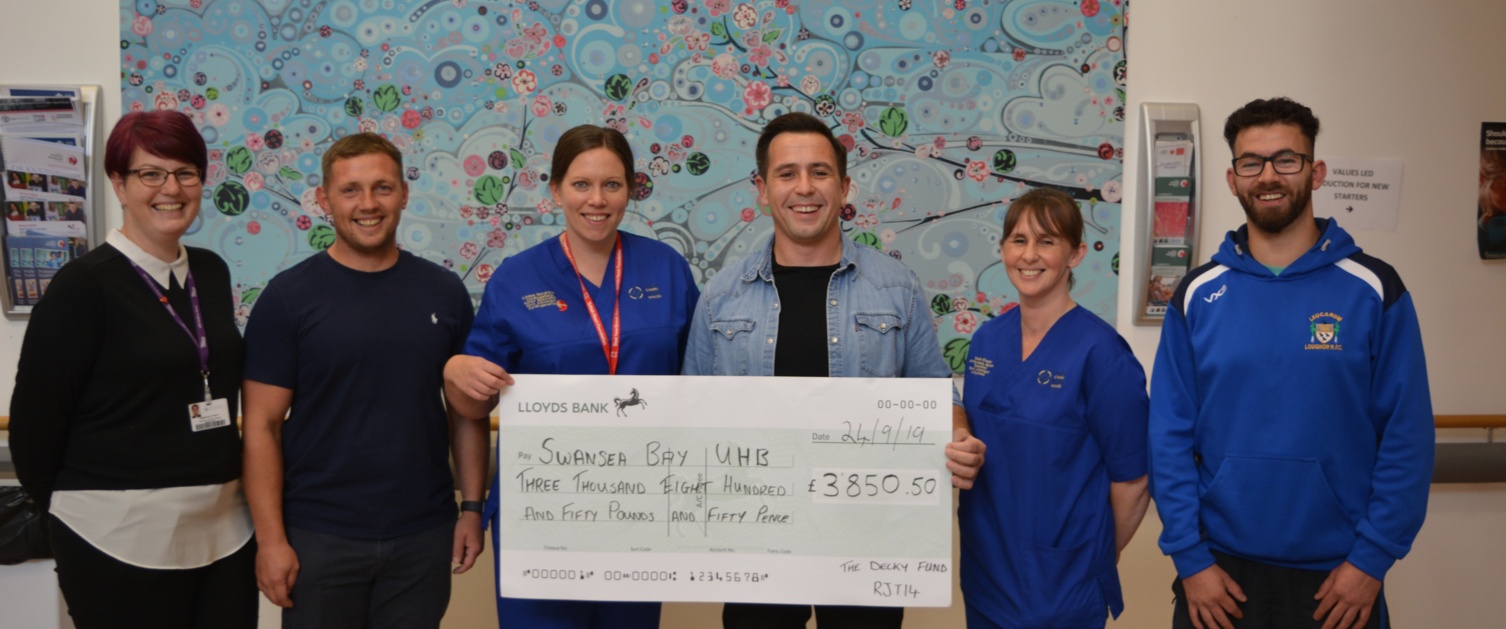 An annual rugby tournament is helping staff at a Swansea hospital raise awareness of a form of heart disease.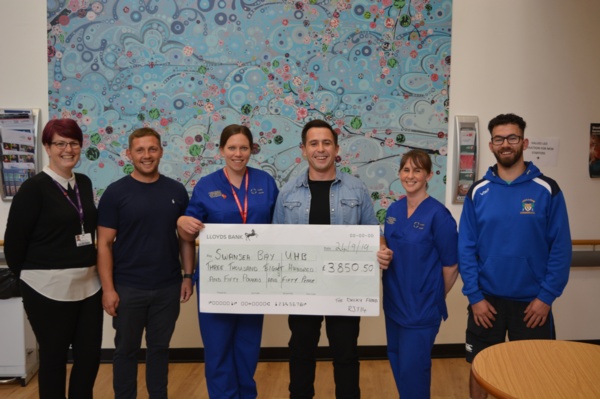 Above left to right: Samantha Rummings Inherited Cardiac Conditions Coordinator, Rory Saunders, Richard's close friend, Louise Norgrove, inherited cardiac conditions nurse specialist, Andrew Stevens, Sarah Evans, arrhythmia nurse specialist, and Jason Thomas, brother of Richard.
The proceeds from the third annual Decky Memorial Touch Rugby tournament, held at Loughor RFC, has raised nearly £4,000 for the inherited cardiac condition service in Morriston Hospital.
The tournament was set up in memory of former Loughor player Richard Thomas, who was just 29-years-old when he died of cardiomyopathy – a disease that affects heart muscle tissue - at Singleton Hospital in June 2017.
To date the three tournaments, named after Richard's nickname, Decky, have raised a total of £17,772.06 for cardiac patients at Morriston Hospital.Tourn
ament organiser and close friend, councillor Andrew Stevens, said: "I would like to thank everyone who was involved in the day and for making it another memorable Bank Holiday event.
"Even though I still wish it was under different circumstances, it is a very worthy cause to be fundraising for. It raises awareness of cardiomyopathy and raising funds for the inherited cardiac condition service in Morriston, so that we may help out others that may be affected."
Louise Norgrove, a cardiogenetic specialist nurse at Morriston Hospital, said: "The Inherited Cardiac Conditions service is delighted to receive this kind donation from the rugby tournament held in Richard Thomas's name. The family and friends of Decky work tirelessly to raise money for our new service which supports patients and families affected by an inherited cardiac condition across South West Wales.
"The Inherited Cardiac Conditions family screening clinic has grown significantly since it was established in September of 2018 and has improved access to clinical and genetic testing for patients and relatives. The Decky fund has helped the service significantly and as a team we are grateful to all Decky's friends and family for their hard work and commitment in fundraising for this vital service."