When the time comes, Robert Workman should have no problems adjusting to retirement as he has quite literally written the book on it.
The Swansea Bay University Health Board occupational therapy manager is the joint author of Positive ageing – transitioning into retirement and beyond, alongside Dr Gwilym Wyn Roberts, a former director of occupational therapy and senior lecturer at Cardiff University.
The volume, available on Amazon, encourages the reader to embrace their advancing years with appreciation and affirmation rather than dwelling on any negative aspects of leaving the workplace for good.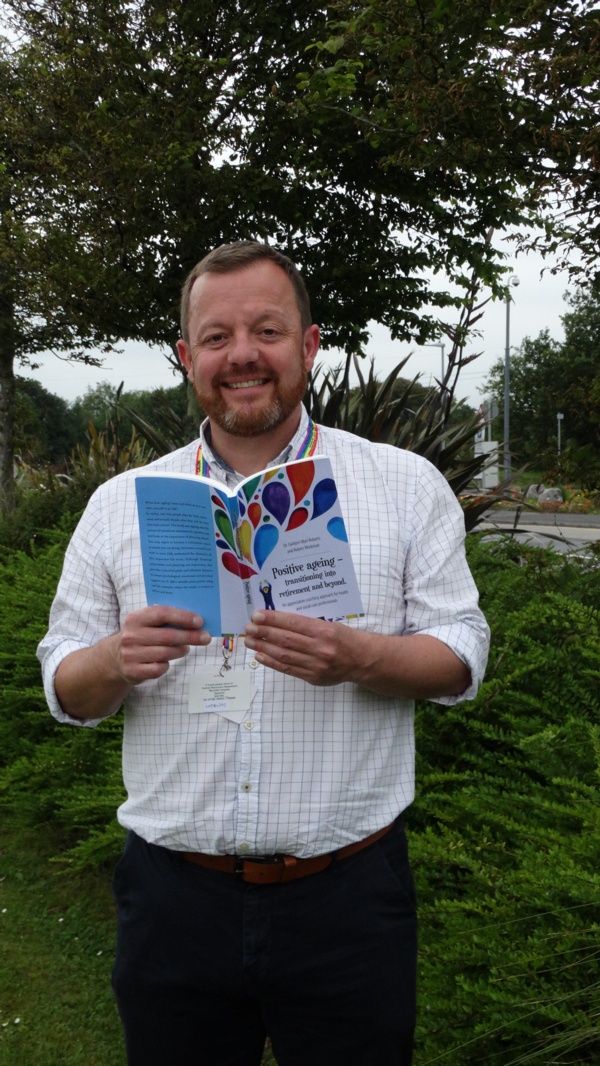 Mr Workman (pictured above), who has an MSc in Ageing Studies from Swansea University, said: "There's no checklist as such as retirement is a completely individual thing. What the book aims to do is pose some questions along with some case studies of people in different scenarios and poses questions to the reader asking what you would do in this situation.
"It is more of a manual to make people think about retirement and planning for retirement, looking at the impact of ageing through retirement and what we can do to make sure that that transition is as smooth as possible.
"It's called positive ageing, because what we are trying to do is make people re-evaluate the ageing process. As people get older, it doesn't mean they become less viable, older people have an awful lot to offer."
Although at just 46-years-old it's going to be a good 20 years or so before Mr Workman retires, he didn't have to look too far for inspiration for the book.
He said: "I was looking for something to research and both my parents were retiring. I noticed from discussions with them that they were very different, both had worked full time for all their working lives but whilst my father couldn't wait to retire in order to do all the things he wanted to do, my mother was very anxious about it.
"She was worried that she would be bored and not have anything to do to fill her time. It just sparked a curiosity in me about how two people, who were so similar, could approach retirement in completely different ways."
As books take time to research and write Mr Workman was able to see both sides to his parents' retirement plans.
He said: "My parents are both getting on really well. For my father it was as he thought it would be; he just carried on doing lots of the things that he enjoyed, walking and gardening.
"My mother, on the other hand, did fall into the camp of filling her time with lots of things to keep busy and the realising after a while that maybe she had crammed a bit too much in so she let a few of those things go after a while and has a really good balance now."
Mr Workman discovered that doing something with your time leads to a happier retirement, but that does not necessarily involve new activities.
He said: "I focussed on the use of meaningful activity as an aid to retirement transition, as occupational therapists believe that engagement in meaningful activity is essential to maintaining health and wellbeing.
"The main thing that I found out with my research is people do use activity to help them transition but, actually, what they do is not look to new activities when they retire but spend their time doing the things that they have always enjoyed doing but never had enough time to do. It's the extra time that allows them to do the things that they want to do."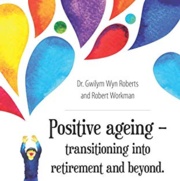 Some pointers from Robert for when it comes to collecting that carriage clock.
Pitfalls
• Not planning for retirement, just going through it and hoping for the best. I think people definitely have to plan what they are going to do with their time. People tend to plan for their financial retirement but don't tend to think in general about what they are going to do with their time afterwards.
• They end up not doing anything – they have an awful lot of time on their hands but no structure to their lives. It can really impact on somebody's sense of self and wellbeing when they are not really challenged.
• Opposed to that is when people plan too much, they were so worried about being bored, they fill their time up completely, they sign up for all these classes and take on extra responsibility, and six months down the line they are absolutely exhausted. It's about being realistic. You are going to have all this extra time but you still need to have time to relax for yourself.
Benefits
• Having more time to do what you want to do with your life.
• Having a chance to explore new things – having the ability to try out something and if it doesn't work, or you don't enjoy it, move on to something else.
• More time to spend with family, particularly with children and grandchildren, and providing support whether it's babysitting, looking after pets, they have an opportunity to give back to society, to give back to other people.
• Volunteering is touched on in the book, how the older, retired community have so much to offer. By volunteering they can get an awful lot from it themselves.