Jonathan wins award for 3D printing project to support wheelchair users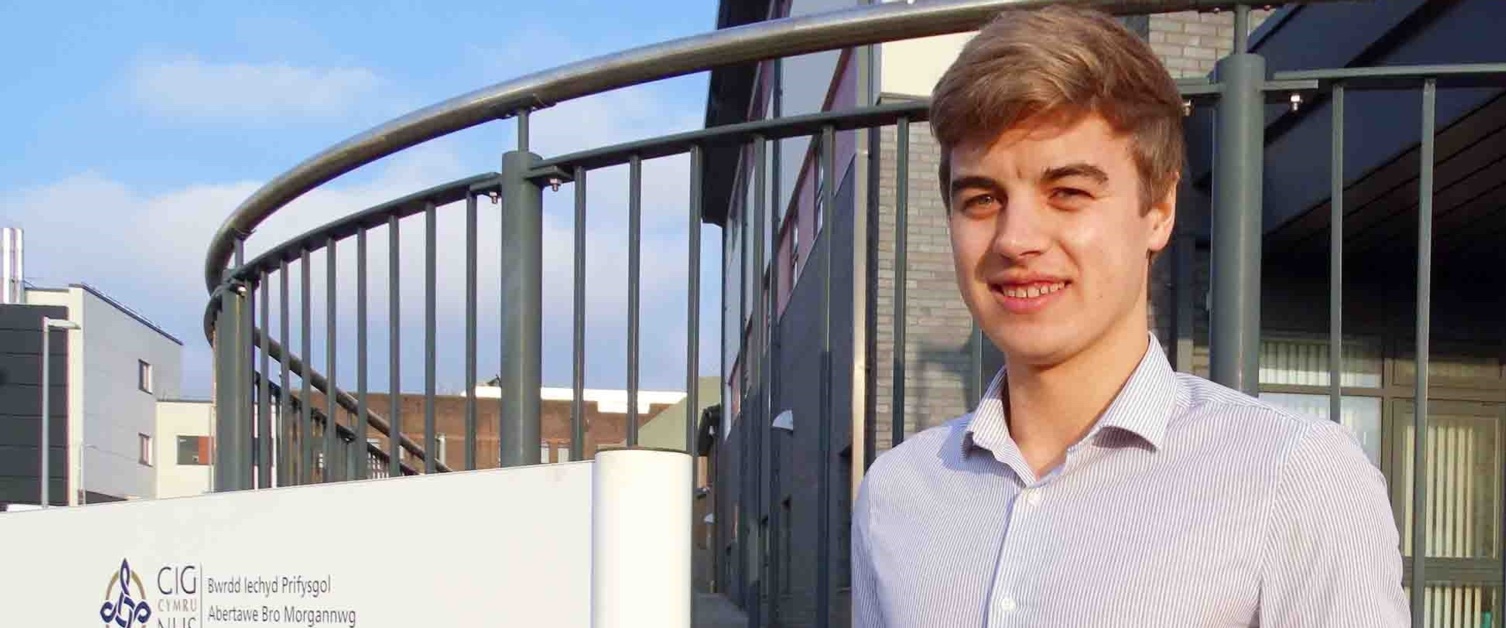 Tuesday, 19 February 2019
A trainee clinical scientist has used his background in engineering to support wheelchair users – using the latest 3D printing technology.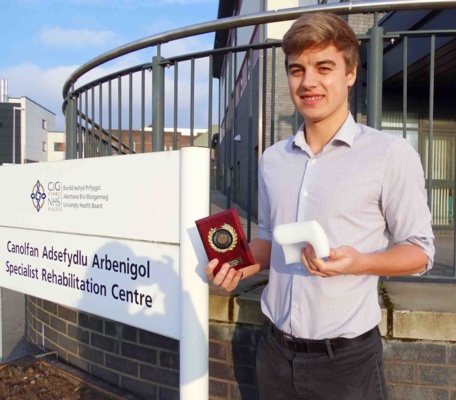 Jonathan Howard has played a key part in the manufacturing of 3D printed bespoke head supports for patients using wheelchairs.
Jonathan, who is based in Morriston Hospital, collaborated with both PDR at Cardiff Metropolitan University and the College of Engineering at Swansea University on this new approach.
Unlike commercial versions, the 3D printed head supports are designed to fit the exact requirements of the patient, enabling the shape to be tailored to each individual's complex needs.
There are also potential advantages with the strength compared to current commercial products, which can require regular visits by clinicians to reshape the support.
Mechanical testing of the 3D printed supports has been performed to international standards using facilities at Swansea University to confirm their safety.
The project, part of Jonathan's Master's degree in clinical science, saw him win best presentation at the 2018 All-Wales Medical Physics and Clinical Engineering Meeting.
He said: "It was during my undergraduate degree that my interest in combining healthcare and engineering began.
"I really thought about how technological advances could play an important role in improving patient care."
After completing his degree, Jonathan joined the Rehabilitation Engineering Unit, within the Department of Medical Physics and Clinical Engineering, as a trainee clinical scientist.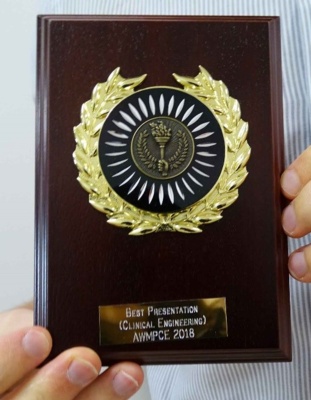 Pictured right: Jonathan's award
As part of his training, the 24-year old began studying an MSc in clinical science at King's College University in London alongside his work-based training.
He said: "As a trainee clinical scientist, I am in a unique position where I can apply my background of engineering to real-world clinical problems to make a real difference to people.
"For me, the award represents important recognition from other healthcare professionals of how technological advances can be successfully and safely implemented to modernise healthcare.
"This excites me about the future possibilities that can be created by embracing technology in transforming the services we provide."
The head supports are next due to be trialled with a small number of patients to receive feedback.
Lorna Tasker, Head of Rehabilitation Engineering at Morriston Hospital, said: "Jonathan's work represents the exciting developments that technology offers us to provide more personalised devices to our patients."