Hospital courtyards to be transformed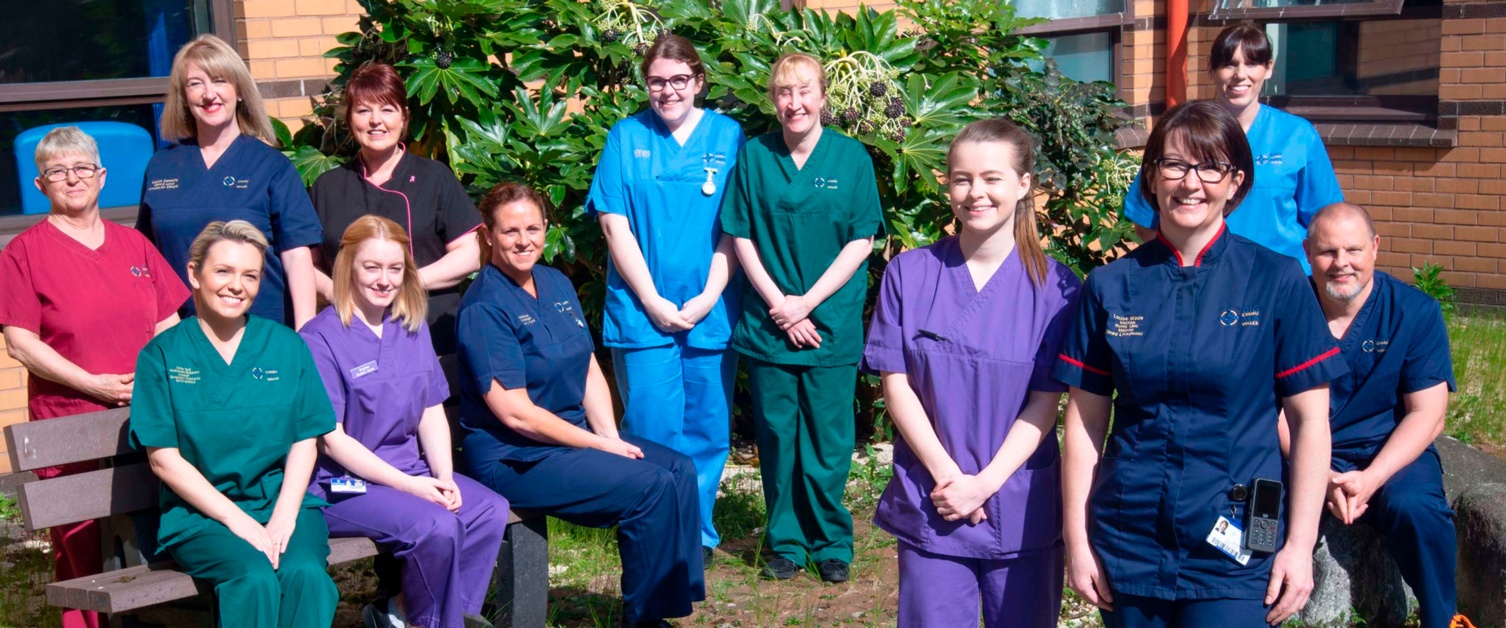 We did it! Thanks to your support, two of our hospital courtyards are to be transformed into beautiful gardens for the benefit of patients, visitors and staff.
Keep Wales Tidy has secured £50,000 of National Lottery People's Projects funding.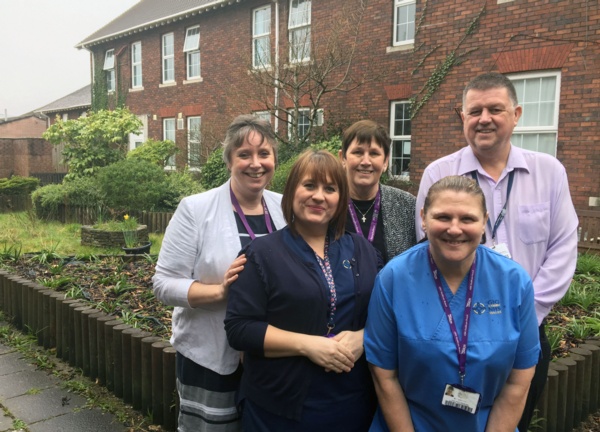 Working with local voluntary groups, this will be used to transform unloved areas at Morriston and Gorseinon hospitals in Swansea and Ysbyty Cwm Rhondda in neighbouring Cwm Taf Morgannwg.
KWT was only one of five groups in Wales in the running for funding, and the decision on who received it rested on a public vote.
Sarah Taylor, lead nurse for community hospitals; Debra McNeil, Gorseinon unit manager; Christine Pettifer, assistant site manager; Sharon Bessant, junior sister, Gorseinon; Mark Humphreys, assistant technical service officer.
Swansea Bay University Health Board Chairman Andrew Davies, who also chairs the board's environment committee, said: "Winning the National Lottery People's Project is great news.
"Working with nature will create a better environment in our hospitals and help the wellbeing of our patients and staff.
"It also shows our continuing commitment to enhancing the natural environment and building on the health board being the first NHS organisation in Wales to win a Green Flag award earlier this year."
The project will transform the courtyard at the Welsh Centre for Burns and Plastic Surgery at Morriston Hospital.
The centre cares for patients from South and Mid Wales, as well as severely injured adult patients from as far afield as the South West of England.
Patients nursed there could be unconscious, immobile and restricted to the ward for days, weeks or even months.
Although the courtyard is not currently suitable for use, the garden makeover will allow patients to be taken outside in beds or chairs, or walked out as part of their rehabilitation.
Burns centre senior matron Clare Baker said: "For patients to be able to see, smell and hear the sounds of being outside is very important to them and their rehabilitation.
"Family and friends would also be able to use this courtyard not only with their family member but also when visiting.
"Staff would be encouraged to use this area for breaks and outdoor meetings if appropriate."
Gorseinon Hospital has a beautiful courtyard, which is also open to patients, visitors and staff.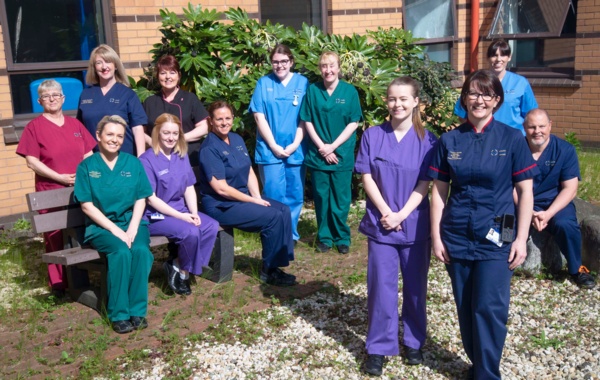 But the wooden stakes holding the raised beds together are rotting and this would have eventually lead to the area becoming unsafe.
Staff have bought bedding plants to place around the area to make it more colourful. Last year they started a gardening club encouraging patients to get out and plant some of the bedding themselves.
"It was very well received and made the national news. We would like to be able to do more of this," said hospital assistant manager Christine Pettifer.
There are also plans to plant poppies, daffodils and other flowers around the memorial bench, donated by Swansea City Council, at the front of the hospital.
Morriston Hospital staff pictured in the courtyard at the Welsh Centre for Burns and Plastic Surgery, which will be getting an extensive makeover.
Swansea Bay UHB Estates Manager Liza Powell said: "I am delighted the health board has won the funding from the National Lottery People's Projects vote.
"This will allow us to improve the courtyards, which will benefit patients, staff and visitors."
Mark Humphreys, SBUHB assistant technical services officer, added: "I would like to thank everyone who has made this possible – staff, patients and the local communities who voted for the project. It is much appreciated."