Help and support for those living with dementia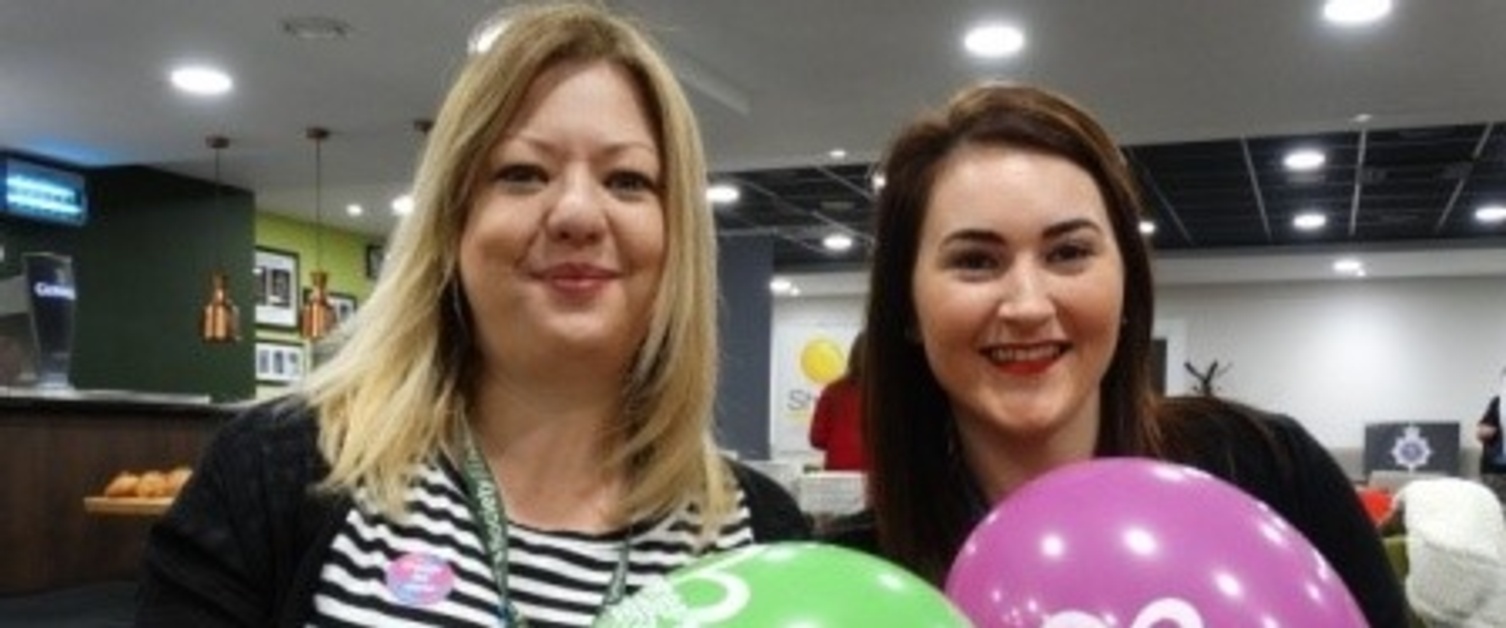 A new and unique event designed to support those living with dementia in the Lower Swansea Valley has been declared a huge success.
The first Cwmtawe Healthy Living Drop-in Event, organised by the Swansea Council for Voluntary Service (SCVS), took place at the Liberty Stadium and was supported by more than 20 different organisations, from the Alzheimer's Society to Swansea Council's Lifelong Learning service.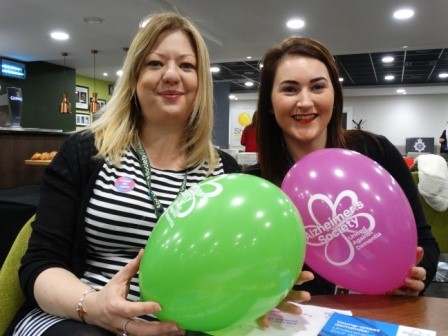 (Left)Rebecca Jenkins and Ashley Bryant of the Alzheimer's Society
More than 40 people attended the event, including people living with dementia, carers and residents, who wanted to gather information on dementia, the support available and how to reduce the risk of dementia.
Several activities took place including Indian head massage, seated yoga and a guided walk around the historic Hafod Morfa tin works.
With around 300 patients registered with the Cwmtawe Cluster – made up of Llansamlet Surgery, Clydach Primary Care Centre and Strawberry Place Surgery - living with dementia it was a relevant and much-needed innovation.
Elaine James (far right), Cwmtawe Dementia and Carer Project Worker at SCVS, said: "This was our first dementia day, it's something we thought was needed for the area because people don't know where to go for information and advice.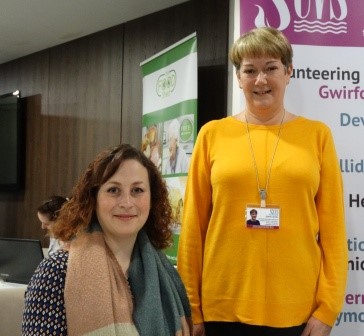 "All attendees received relevant information and, from the feedback received, the event was successful with requests for more events in the future."
Explaining the structure of the day, Elaine said: "We invited people from the Cwmtawe Cluster area to come along today to find out more about dementia, how to reduce the risks or to delay the onset of dementia - by keeping healthy and active, reducing alcohol consumption and stopping smoking.
"But also it was to let people living with dementia and their carers know what support is available throughout Swansea, whether it's a national or local organisation.
"It's about letting people know what support is out there and that they are not alone on the journey of dementia. When a person receives a diagnosis, there is support available immediately from then on, from a range of organsations. They don't need to wait months for intervention."
Ynystawe resident, Christine Mc Vee, said that she thought the event was "a good idea".
She added: "My grandparents had dementia and I came along to see what I could do not to get it. They do say that if you learn new things then it improves your memory."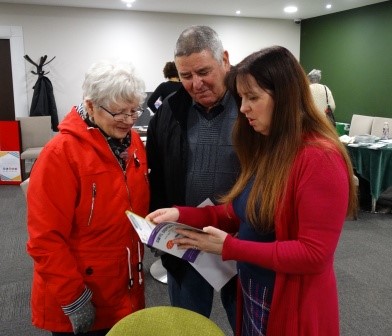 (left) members of the public at the drop-in dementia event
Rebecca Jenkins, of the Alzheimer's Society, said: "I think it's great that the Cwmtawe Cluster has organised this event and it would be good if it were others rolled out across Wales.
"We promote living well with dementia. Getting a diagnosis is a brave first step to take, but it opens up the gateway to all sorts of support instead of struggling on your own. People can live well with dementia, that's why it's important to come to these events to see what's available."
John Ashley, walking development officer for Swansea Council, said: "The event was a great idea and I think that it's going to be a huge benefit to the city. There are all sorts of isolated initiatives going on all over the city and we really need to talk to each other more and pool resources."
The event was part of the Cwmtawe Dementia Support Project and funded through the West Glamorgan Integrated Care Funding for Dementia.