Heartfelt donation provides major boost for specialist team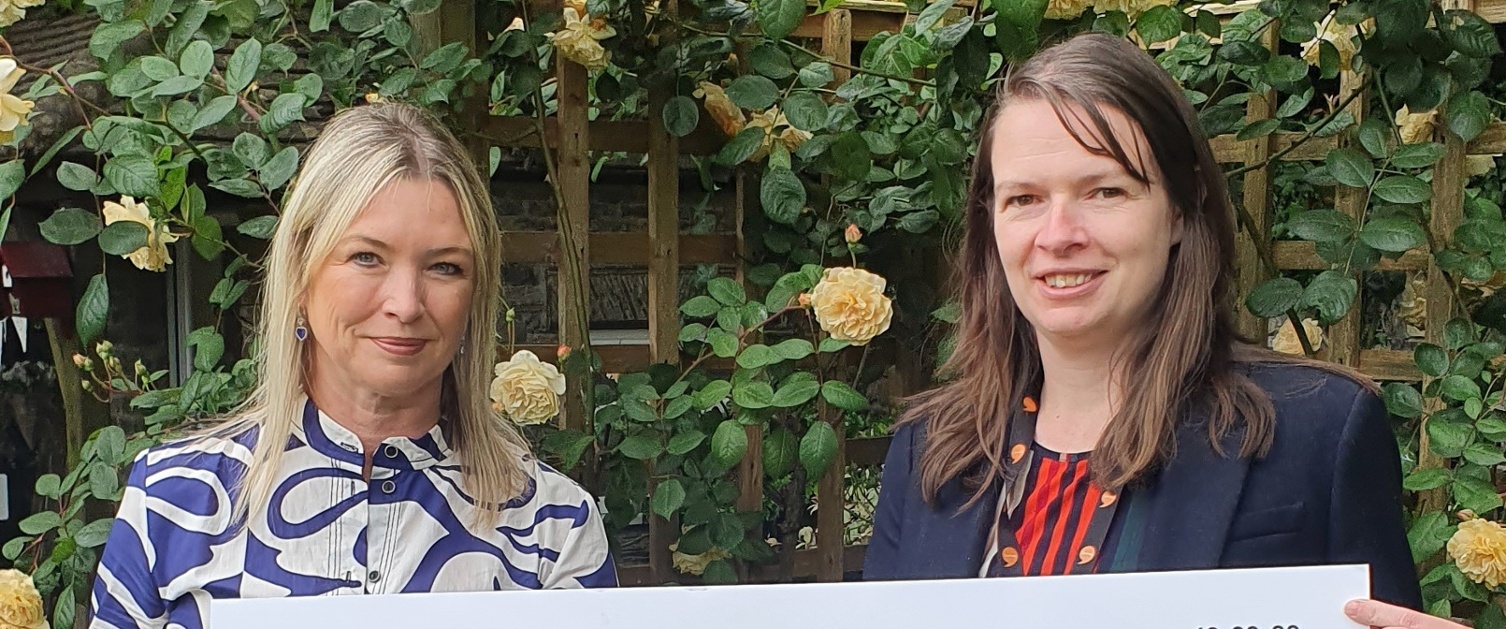 A specialist palliative care team has received a £20,000 donation in memory of one of the patients it supported in his final days.
Swansea Bay's specialist palliative care team offers a range of support to people with a life-shortening illness - including managing symptoms and psychological support, alongside many other aspects of care.
As well as the Tŷ Olwen inpatient hospice at Morriston Hospital, team members work from Singleton and Neath Port Talbot hospitals, while some provide end of life care and support in the community too.
Ruth Morrison's family was just one of many who chose to give back to the team who went over and above for them almost a decade ago.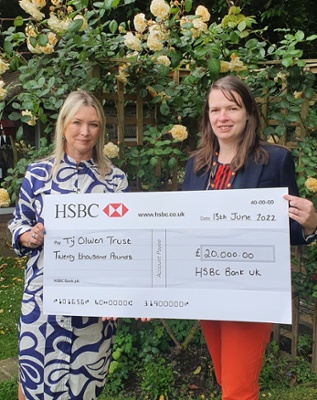 Pictured: Ruth Morrison with Dr Gwenllian Davies.
Mrs Morrison, from Swansea, sadly lost her husband Ben Harvey, in 2013, four months after he was diagnosed with pancreatic cancer.
"My husband passed away in Tŷ Olwen in 2013 and the staff there were an amazing support to us," the 52-year-old said.
"He was diagnosed with pancreatic cancer in the August and he died on Boxing Day that year.
"He spent the last two weeks of his life at Tŷ Olwen. We have three children and had a new puppy at the time and the staff were just so accommodating to us, allowing us to bring the puppy in.
"We just could not have managed to get through that situation without their support."
Mrs Morrison works for HSBC UK. Each year it awards a sum of money to a member of staff to donate to a charity of their choice in recognition of their actions to prevent financial crime, such as fraud or money laundering.
The award is given in memory of one of Mrs Morrison's colleagues, Ignacio, who used his skateboard to fend off terrorists attacking a woman during the 2017 London Bridge attack, before being fatally wounded.
His actions earned him a posthumous bravery award from the Queen, as well as the legacy of 'the skateboard hero'.
"I was nominated after helping a customer who was involved in a romance scam during lockdown who stood to lose everything, even her house," Mrs Morrison added.
"I managed to get the sale of her house reversed and get her money back for her."
As a result, she was awarded £20,000 to donate to a charity of her choice and decided to gift it to Tŷ Olwen as a way of thanking the team who cared for her husband (pictured).
Mrs Morrison added: "It's quite a special thing for our family to be able to donate this money. It's a way of us being able to give something back."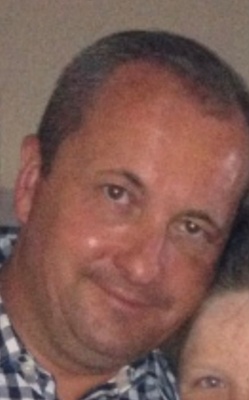 Dr Gwenllian Davies, consultant in palliative medicine and clinical lead, said the specialist palliative care available extends much wider than just the Tŷ Olwen building.
"We support patients wherever they are so it's not just about the patients that are physically in Tŷ Olwen," she said.
"Our service extends out to them wherever they are in the hospital or in the community.
"We want to be able to support them at some of their most challenging times to help them with symptom control and to support their psychological and social well-being so they can live as well as possible for as long as possible."
The service also has a team of specially-trained paramedics who visit people at home to assess them.
It also has an end of life team that educates staff about how to best support patients who are coming to the end of their life to make sure they are meeting their needs.
Dr Davies said patients and their loved ones can often feel worried when Tŷ Olwen is mentioned as an option for their care but their concern soon transitions to gratitude for the additional support they receive from the team.
"We get very positive stories from the friends and family of the people we care for about the impact our service has on the patient and also on them," she said.
"We have a lasting effect on them. That memory stays with them and they continue wanting to support us to support more people."
The donation from Mrs Morrison will go towards educating new members of staff joining the expanding palliative care team.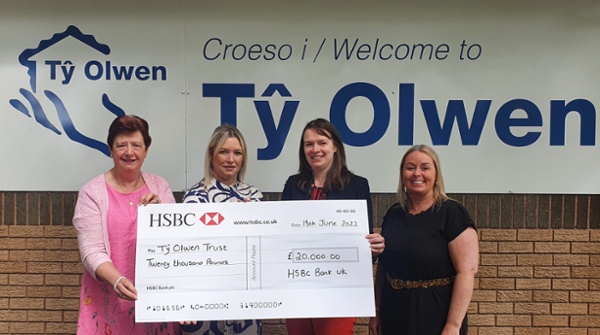 A large proportion of funds raised for the team is received by the Tŷ Olwen Trust, a charity that was set up to support the hospice as it was being built more than four decades ago.
Over the years, like the palliative care service, it has evolved and now supports home care, hospital services and day care facilities.
The Trust relies on generous donations to be able to fund better support and care for patients and their families.
Since it was created in 1981, it has raised more than £16 million.
Pictured l-r: Helen Murray MBE, chairman of the Tŷ Olwen Trust, Ruth Morrison, Dr Gwenllian Davies and department manager for HSBC UK, Helen Gillan
Chairman Helen Murray MBE said the trust's role was not just to raise funds for the service but also to support patients and their families by providing "all the extra comforts that make their time with us special".
She added: "The trust also works hard to promote the service and the immense benefits it can bring to people, and to educate about palliative care and how much the service can do for them and their families.
"In the 41 years the trust has been operating no request for support has ever been turned down.
"Our current commitment to the service is around £500,000 a year. This would not be possible without the incredible support we receive from so many generous people and to each one of them we say - thank you."
Dr Davies added: "We are really pleased to receive this money so we can enhance the already excellent support we give our patients.
"We would like to thank the Tŷ Olwen Trust and people like Ruth, among others, who donate money to the trust and really support us in supporting our patients."