Health Minister visits Swansea Bay's long Covid services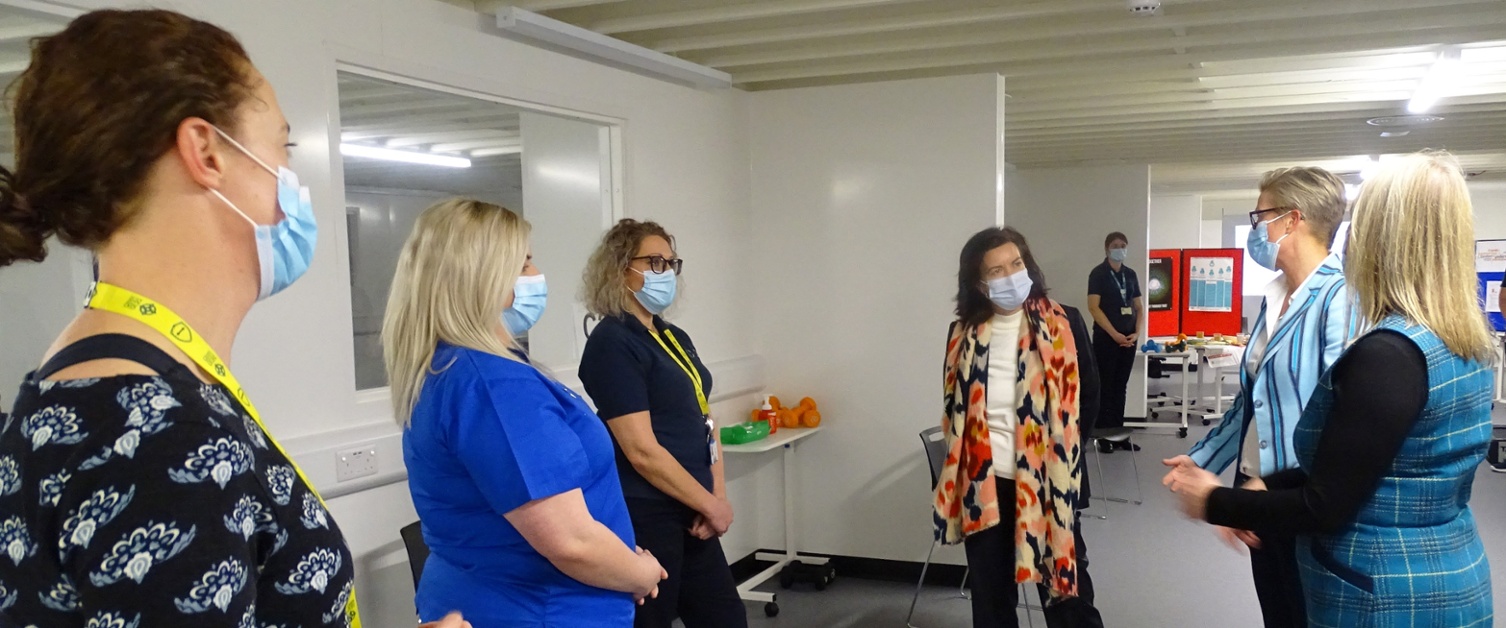 We were delighted to welcome Health Minister Eluned Morgan to the Bay Field Hospital, where the Long Covid Rehabilitation Service is based, to talk to staff and patients about their experiences of working and benefiting from the service.
It offers patients access to rehabilitation which is targeted at understanding each person's health and well-being.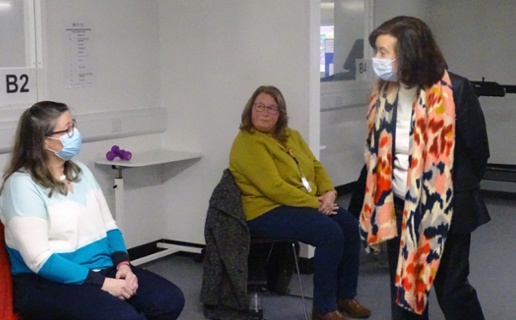 The team is made up of physiotherapists, occupational therapists, respiratory nurses and dieticians, and also offers access to a GP with a special interest in lifestyle medicine.
Aimed at supporting a return to work and daily activities, patients are helped with issues including breathlessness, fatigue, brain fog, cough, fitness levels, nutrition, anxiety and stress management.
Patients experiencing long Covid symptoms can be referred into the six week course by their GP.
The Minister also met with Swansea Bay staff who co-ordinate the Long Covid Rehabilitation Service, as well as a service for health board workers who are experiencing long Covid symptoms.
The service for staff provides support and advice around how to best manage their symptoms in a work context and helps them and their line managers to enable a return to work, where appropriate.
Nicola Perry-Gower, pulmonary rehabilitation clinical lead, said: "It was great to welcome the Health Minister to showcase our long Covid services for patients and staff.
"It is vital to demonstrate the importance of services like this through the voices of those directly affected.
"Rehabilitation is key in helping people manage symptoms and promote independence.
"It emphasises the ongoing need for a multi-professional approach to provide that holistic assessment and ongoing therapy for this group of people experiencing long Covid."
Go here to read more about the Long Covid Rehabilitation Service.
Go here to read about a new walking group for people suffering with long Covid symptoms.