Grieving father's marathon trek to thank baby loss support group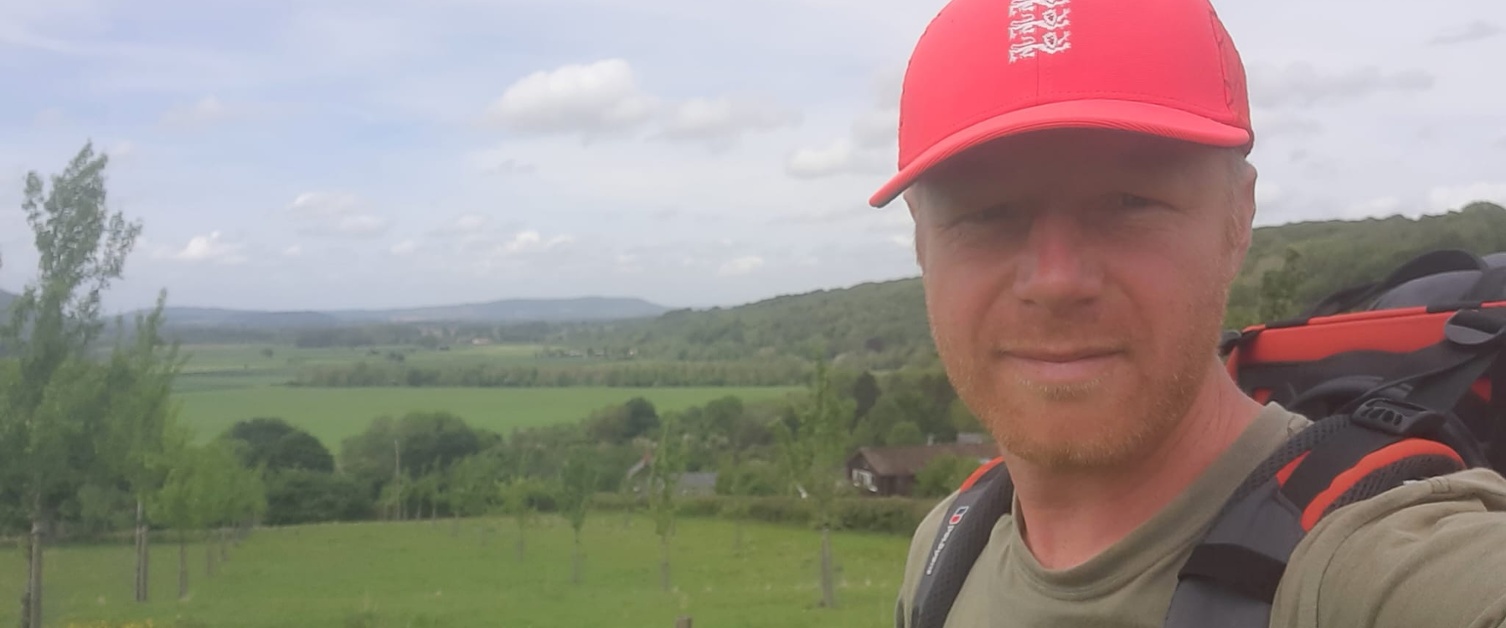 A father who experienced the death of his unborn baby has trekked more than 100 miles to raise funds for a support group which helped him and his wife come to terms with their grief.
Dean and Fiona Osell are parents to three daughters but lost their baby son during pregnancy in February last year.
She and husband Dean found solace in the Swansea Bay Baby Loss Support Group, which provides support to bereaved parents and is facilitated by the specialist bereavement midwife for the health board. Bereaved parents were the driving force for the support group being developed in October 2019.
Former tree surgeon Dean wanted to thank the support group, and raised funds with a 150-mile long walk, starting from Dean's birthplace near Hednesford, Staffordshire, and ending at the family's home in the Swansea Valley.
Fiona worked at Morriston Hospital for ten years before she became site lead radiographer in Prince Philip Hospital in Llanelli.
Fiona said: "We sadly lost our baby boy at 27 weeks. While the situation we found ourselves in was devastating, the help and support we received from staff at the hospital during this time and the resources that were made available to us helped a great deal.
"It surprised me how many people in the community had their own personal loss story, all with their own particular circumstances, but all devastating for the families involved, with the grief that these losses result in often being dealt with inwardly.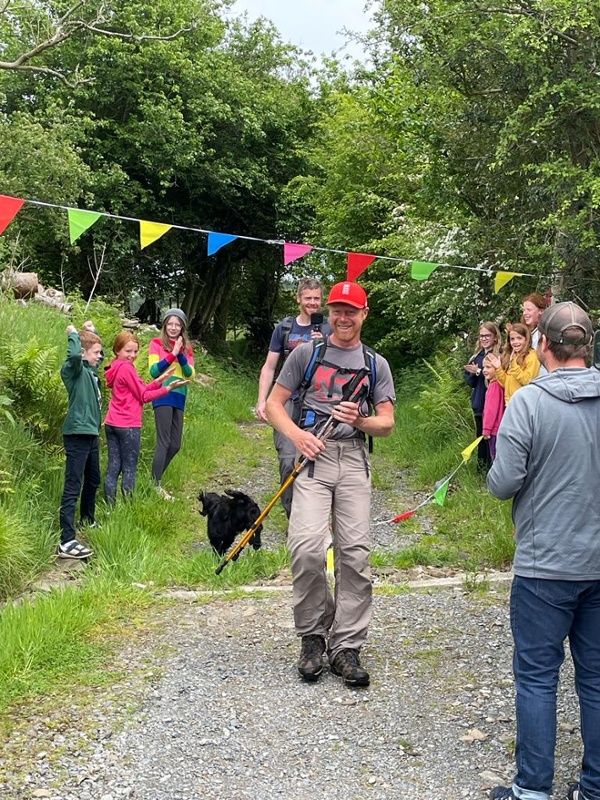 "We wanted to raise awareness of this group and the work that it carries out in our community, while raising money to help them reach their aims to aid those that need their service and continue to support bereaved parents and families".
Dean's challenge saw him walk unsupported, carrying camping equipment in a ruck sack, weighing 15 kilos. Accompanied by childhood friend John Randle, the two men took a route only involving walking paths and trails whilst avoiding roads, meaning it was neither the flattest nor most direct route; it also feature an approximate 25,000 ft of elevation over the length of the walk.
The route took in Wenlock Edge, Knighton, the Shropshire hills, Offa's Dyke and Hay on Wye, before John had to pull out on day seven, due to severe blisters. Dean continued through Pencelli near Brecon, and Pen y Fan, and was later re-joined by his friend John, after he had his wounds treated. John, along with Deans brother-in-law Jansen Morris, lent moral support and helped him over the final stages of his journey. After nine gruelling days Dean arrived at home in Rhos.
"I arrived home to a surprise welcome home party. A beer and burger went down well, but I must admit I was virtually sleeping standing up at this point" said Dean.
His efforts saw him raise almost £1,500 for the Swansea Bay Baby Loss Support Group. The Support group provides both online support and a monthly face to face meeting at Llandarcy Pavillion which provides a safe space for parents to talk freely about their grief and feelings surrounding their baby or future pregnancies after their loss whilst being supported by other parents and the specialist bereavement midwife.
Previous fund-raisers that have been organised by members of the support group have led to the refurbishment of quiet rooms within the antenatal departments used by families after receiving devastating news. Supporters are this year fundraising to develop the environment in which parents are cared for on labour ward including the development of a dedicated bereaved suite that will be soundproofed, to continue to purchase memory making items and resources for bereaved families, training for staff, annual memorial services and to support the local baby loss communities within Swansea Bay
Specialist bereavement midwife Christie-Ann Lang said: "The loss of a baby is devastating for parents and families but the dedication, determination and kindness shown by both Dean and Fiona is in memory of their Son is inspiring. The funds raised will help greatly in improving the environment parents and families are cared for on our labour ward in Singleton Hospital and will allow families to make precious memories with their children who have sadly passed away whilst being able to purchase resources to support parents and families.
"Thank you once again to Fiona and Dean for helping to raise awareness of baby loss within Swansea Bay and for the monies raised during your walk in your son's memory."
Swansea Bay Health Charity
Are you interested in raising money to support NHS services in Swansea and Neath Port Talbot? Did you know that Swansea Bay University Health Board has its own fundraising charity?
Swansea Bay Health Charity supports patients, staff and services within Swansea Bay University Health Board. Visit its website here to find out more.