Green-fingered volunteers start transforming hospital grounds into healthy gardens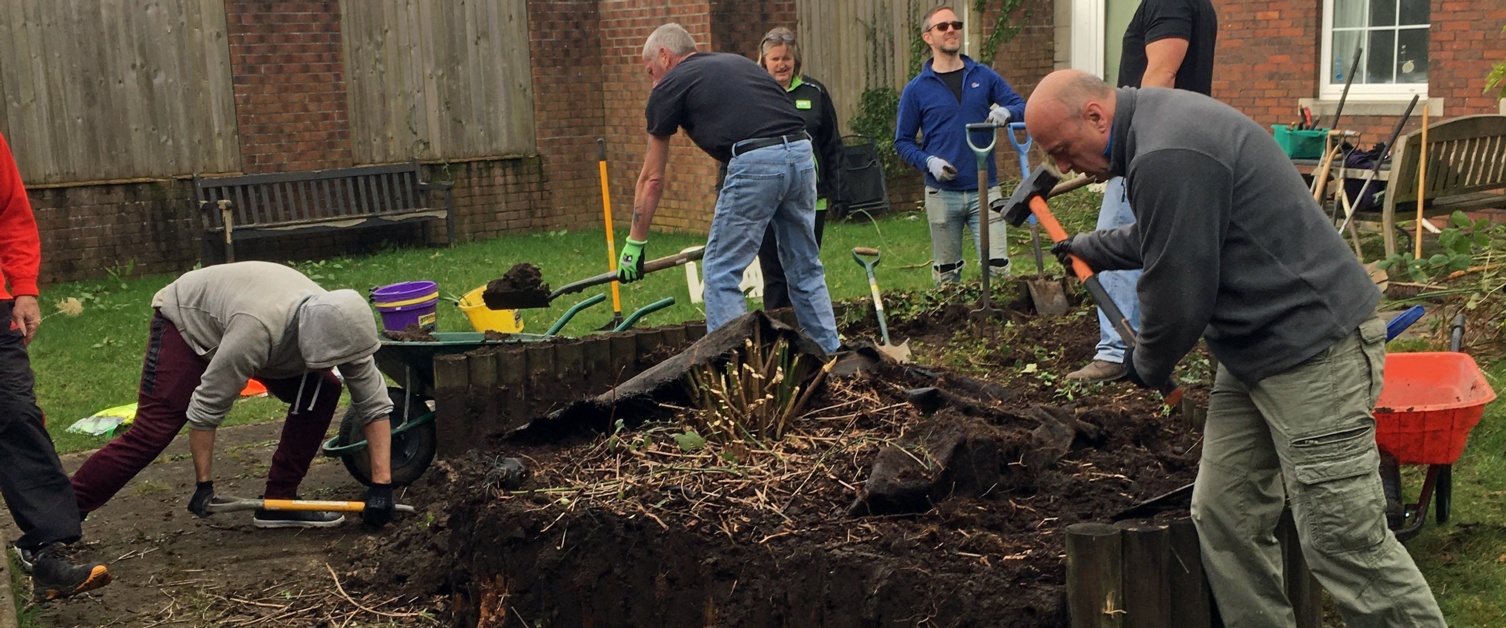 Above: One of the first tasks for volunteers was to take the rotted stakes around this flower bed down.
Work has started to transform two Swansea Bay hospital gardens into beautiful places for patients, visitors and staff to enjoy.
A courtyard at Morriston Hospital and the grounds of Gorseinon Hospital are being completely redesigned thanks to funding from the National Lottery People's Projects.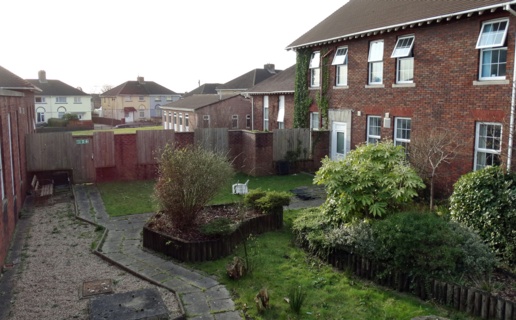 Right: The garden at Gorseinon Hospital in January 2020, before work began.
More than £50,000 was awarded to the Healthy Hospital Gardens initiative, led by Keep Wales Tidy, to update the spacious outdoor areas.
The funds are being shared across the two sites, as well as Ysbyty Cwm Rhondda in Llwynypia, to create the new gardens.
Now, the first volunteers have been getting their hands dirty at Gorseinon, as they work to take the existing garden back to a blank canvas before planting begins.
Mark Humphreys, SBUHB assistant technical service officer - who is coordinating the garden project internally – and Brian Jones, project manager at Keep Wales Tidy, were on hand to manage the volunteers on their first day at Gorseinon.
Mark said: "We had a really good turn-out on Saturday for the start of the project.
"We started taking down some of the old flower beds and trimming back the existing plants and trees.
"We are all living local to Gorseinon Hospital and it is nice to be able to volunteer our services to help improve the gardens, for the well-being of patients, staff and visitors."
The first works were no easy task but Asda Gorseinon donated refreshments to keep the team going all day long.
Further work at Gorseinon will see the walkways cleared and a new covered seating area being built towards the bottom of the garden.
Outside the front of the hospital, remembrance benches donated by Gorseinon Town Council will be installed and surrounded by an array of flowers in front of the existing lawn.
Meanwhile the plans for Morriston Hospital will give patients on Powys Ward, which is part of the Welsh Centre for Burns and Plastic Surgery, access to a quiet and private outdoor space.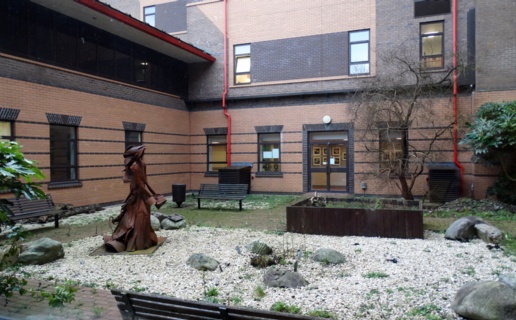 Right: The internal courtyard adjacent to Powys Ward at Morriston Hospital.
At present, the internal courtyard is not suitable for use, but the makeover will mean that even patients in beds will be able to enjoy some time outside.
Sophie Evans, Powys ward manager, said: "We can't wait.
"This being a rehabilitation ward, it's going to make such a difference to every single patient and their families, to be able to get outside in an environment that's private, and have some fresh air.
"It'll be a big push on their rehabilitation and help their psychological needs as well."
If you would like to volunteer to work on either of the garden spaces, please contact Brian Jones at brian.jones@keepwalestidy.cymru.