Grand Slam gesture by Ospreys and Wales rugby star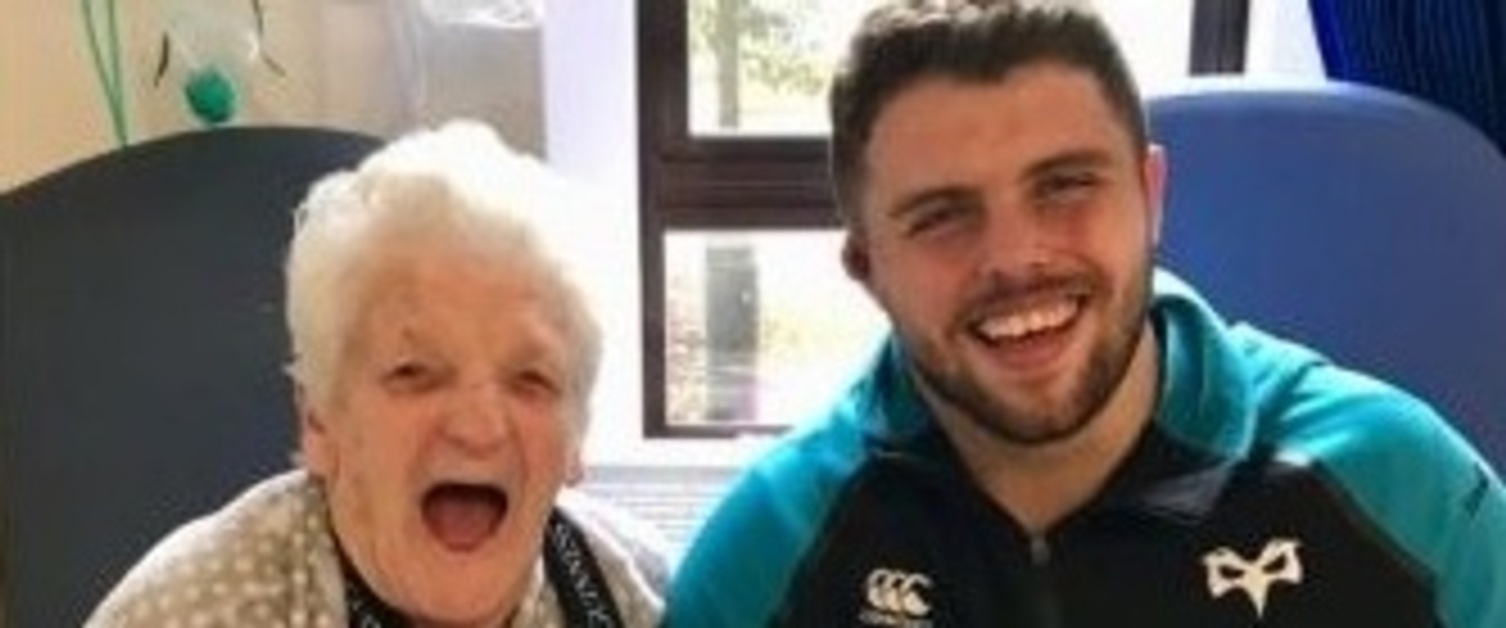 Wednesday, 27 March 2019
Wales and Ospreys star Nicky Smith could have been forgiven for putting his feet up in the aftermath of the Grand Slam win over Ireland.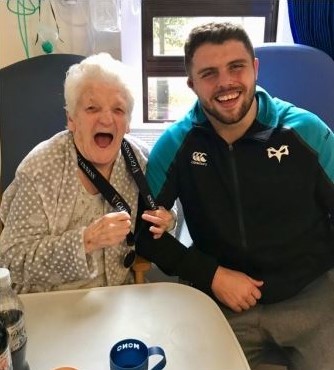 But instead he decided to help cheer up those who may have had less to celebrate away from the rugby field.
No sooner had the prop forward helped his teammates in red complete an unbeaten international season, than he decided to call into Morriston Hospital in Swansea to visit patients.
The surprise visit was organised by Kirsty Butchers, a mental health nurse on ward D.
Clare Morris, manager of Ward D, said: "Nicky brought his winners' medal in and chatted to the patients about the Grand Slam. One patient reminisced with Nicky about his own early days playing as a prop forward for Aberavon. This was lovely to see. His visit created a lovely atmosphere on the ward and seeing the smiles on the patient's faces was emotional."
Left: Nicky Smith allows patient Shirley Carsons to try on his Grand Slam winners' medal for size
Clare added: "We would like to thank Nicky for his time and we all wish him the very best in his career."