Genetic cardiac testing service made permanent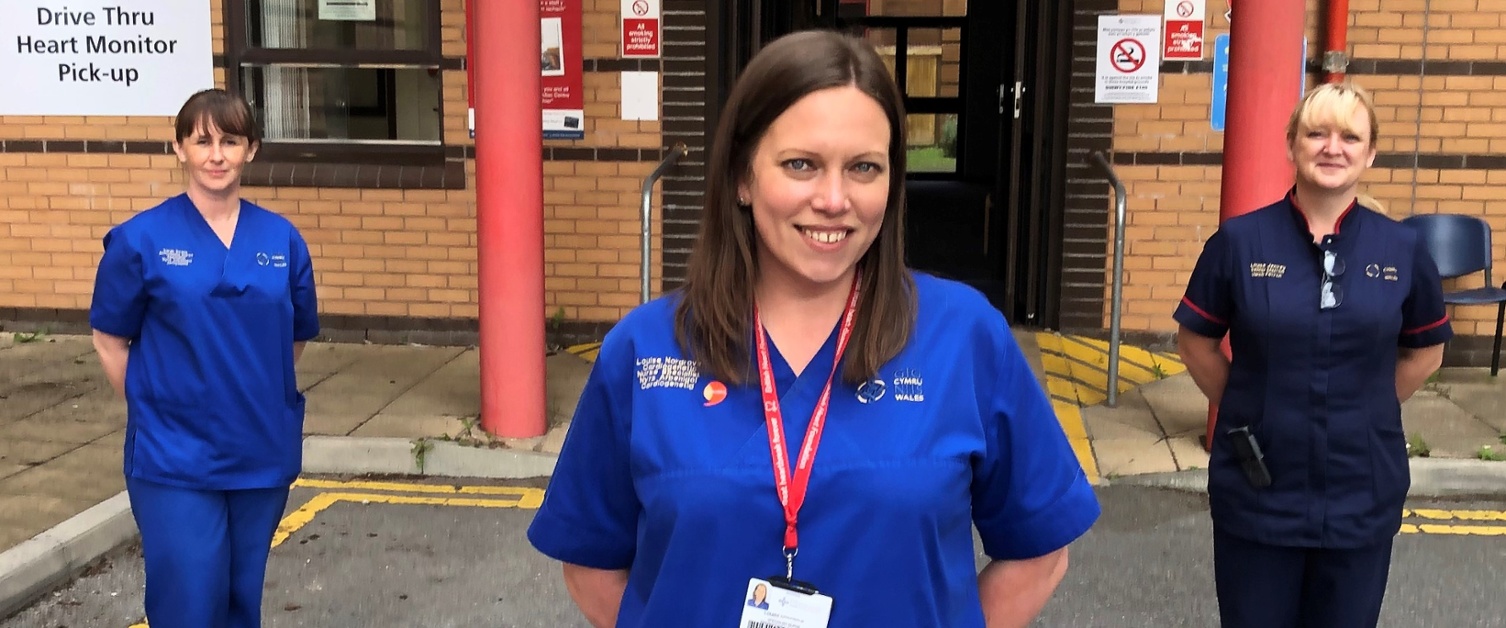 A life-saving service which was funded as a pilot in Swansea Bay has now secured NHS funding because of its success.
The service to help families with inherited cardiac conditions (ICC) was established in Morriston Hospital in September 2018 with funding from the British Heart Foundation and the Miles Frost Fund.
Until then, South West Wales did not have such a service.
Main picture above: l-r Sarah Evans, nurse specialist; Louise Norgrove, nurse specialist; Louise Jenvey, cardiac matron
This meant family members were often helped through different, more general outpatient clinics which made screening within families difficult to coordinate.
Cardiogenetic nurse specialist Louise Norgrove has been working with families who may have genetic heart conditions, such as hypertrophic cardiomyopathy, dilated cardiomyopathy and long QT syndrome as well as families who have experienced a sudden, unexplained and premature death.
Most of these conditions are caused by DNA mutations that can be inherited, meaning there is a 50-50 chance relatives of someone with one of these heart problems will have it themselves.
These conditions can carry the risk of sudden death so it is important families are offered testing and receive treatment if needed.
Over the past 2 years, Louise has been working with a team to set up screening clinics in Morriston Hospital and establishing satellite clinics in neighbouring Hywel Dda University Health Board.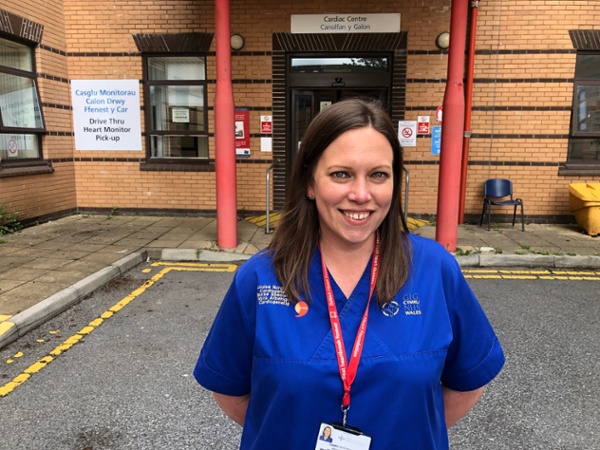 She said: "What's unique about our model here in South West Wales is we've developed a service which allows patients to access inherited cardiac conditions services within their local hospital.
(Pictured right: Louise Norgrove, nurse specialist)
"We can now deliver these specialist services such as genetic and clinical screening closer to where people live and not expect them to travel long distances.
"This saves patients travelling from Pembrokeshire or Mid Wales to Morriston for an appointment that can be done in a local district hospital."
Because of the pandemic, Louise said clinics had to be held over the phone or virtually.
She said: "Despite the restrictions we continued to review patients in order to provide support and reassurance.
"We explained to patients there may be a longer wait for clinical investigations and genetic results.
"Patients said they felt reassured the screening process had started and they had been reviewed within the service."
Consultant cardiologist Dr Carey Edwards, who works closely with Louise and leads the ICC service, explained this work will have a far-reaching effect.
He said: "It's wonderful news and a great credit to the team that health commissioners are interested in developing this model across Wales.
"Developing a dedicated family screening service and allowing relatives to self-refer has simplified and streamlined the pathway and lessened the burden on stretched cardiac services elsewhere.

"The previous uncoordinated and fragmented pathway led to frustration and poor up take of cardiac screening.
"We are now able to reach more people with a dedicated and efficient service.
"This then frees up cardiologists' time to see people who've actually got the conditions rather than those who might have them.

"As well as offering clinical screening, Louise has extended her role and has been trained to offer genetic counselling meaning we are able to offer genetic testing to patients with ICC directly from the cardiology clinic.
"This has led to a massively improved uptake in genetic testing as well as much closer links with patients."
When a patient is diagnosed with the condition, Louise will plot their family tree and identify how many of their family members should be offered testing and allows relatives to self-refer for cardiac screening.
Patients are seen by a service which has knowledge of the family's diagnosis, ensuring the correct tests are performed and appropriate follow-up arranged.
This systematic approach means family members who want to be tested are offered tests leading to treatment at a much earlier stage to save lives.
Annabel Machin, from Swansea, accessed the service after being referred by her cardiologist to explore genetic testing.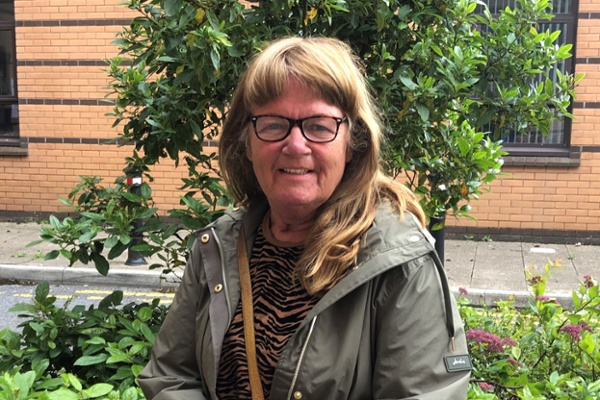 She said: "This service has really helped me understand my diagnosis and the implications this may have on other family members.
"I have been enlightened by the information and consultation I've received.
"Louise has been brilliant.
(Picture left: Annabel Machin)
"She has taken my family history, so now I'll be waiting on the results of my genetic test and following
this I'll know what testing can be offered to the rest of my family.

"It has taken a weight off my mind.

"I feel relieved I have someone I can speak to and come back to if I have any further questions or queries.

"Because of this service, I feel my family will be screened appropriately which is a great comfort to me."
Louise added: "If Annabel has a positive genetic test it will mean her family will be offered a genetic test to determine if they have inherited the same gene mutation.
"Genetic testing can provide further clarity around a patient's diagnosis but can also be beneficial to ongoing screening requirements of other family members."
https://sbuhb.nhs.wales/coronavirus-covid-19/information/
The British Heart Foundation welcomes the news that a life-saving service the charity co-funded for two years has now secured NHS funding because of its success.
Joanne Oliver, Health Systems Insight Manager for BHF Cymru said: "We are delighted that our support of Inherited Cardiac Conditions genetic testing which was initially funded by the BHF and the Miles Frost Fund as a pilot will now be provided through NHS funding.
"This means that patients in the Swansea Bay and Hywel Dda University Health Board areas will receive vital coordinated screening and improved care for potentially fatal genetic heart conditions such as hypertrophic cardiomyopathy, dilated cardiomyopathy and long QT syndrome as well as families who have experienced a sudden, unexplained and premature death.
"It is essential that funding for similar services will now be secured across Wales to save more families from the heartbreak of losing a loved one to an inherited genetic heart condition."
For more information about BHF Miles Frost Fund: https://www.bhf.org.uk/what-we-do/our-research/miles-frost-fund/about-the-miles-frost-fund