Fundraisers help infuse a touch of added comfort for patients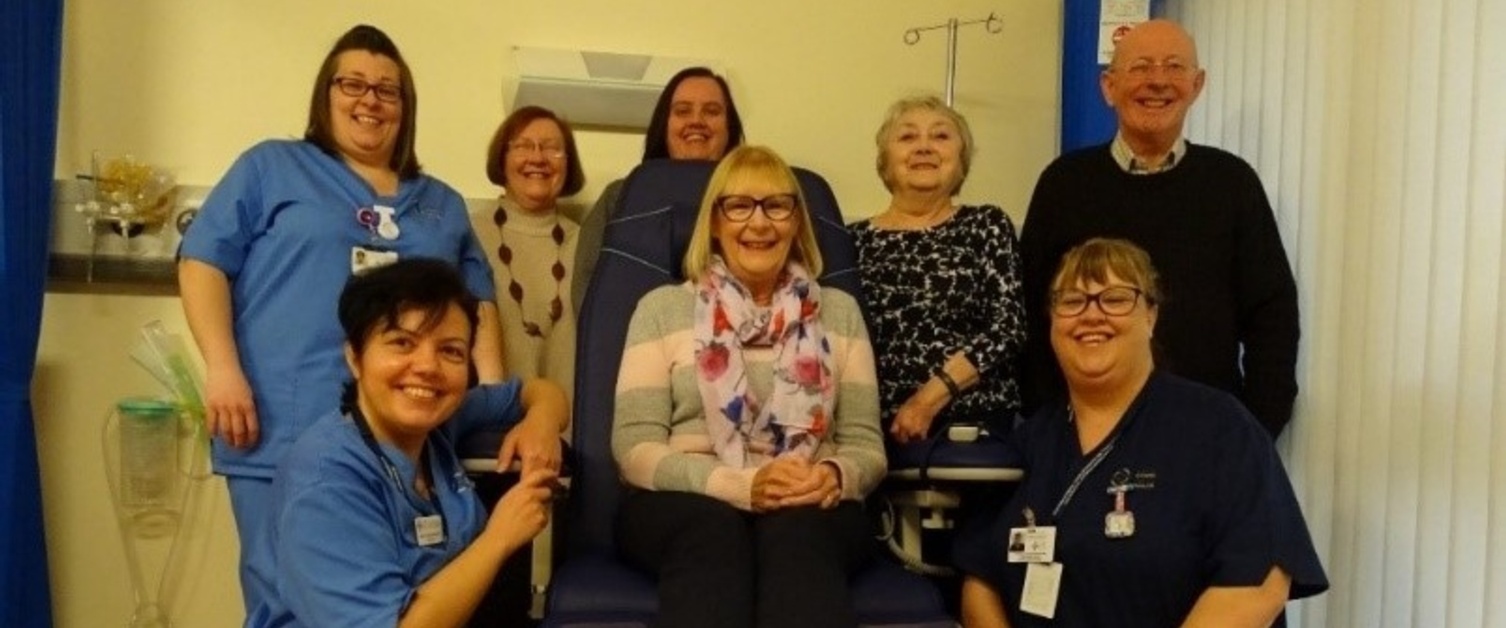 Thursday, 28 February 2019
Patients are finding treatment at Neath Port Talbot Hospital a touch more comfortable thanks to the generous efforts of a group of fundraisers.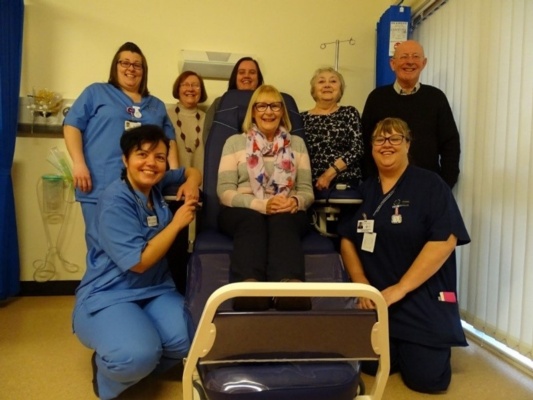 Members and supporters of the National Rheumatoid Arthritis Society's (NRAS) Swansea Group have come together to host a range of fundraising events over the last 18 months with the specific aim of helping to provide a new rheumatology infusion chair.
Some people with inflammatory arthritis require vital medication to be administered slowly by infusion. This means sitting in one position for a long period of time and the Swansea Group decided they would like to fundraise for a state-of-the-art infusion chair to make this procedure more bearable for the many people needing such treatment.
The group, supported by the NRAS and the hospital's rheumatology team, provides information and support to many patients living with rheumatoid arthritis, their family and carers.
Left: Members of the National Rheumatoid Arthritis Society's (NRAS) Swansea Group inspect the new chair with RDU staff.
The chair has now been delivered to the hospital's Rheumatology Day Unit and is in regular use.
Welcoming the donation Rheumatology Day Unit Sister, Ceri Ilsley (pictured below), said: "The RDU team are extremely grateful to NRAS for all that they do in education, lobbying and patient support for all patients with rheumatoid arthritis.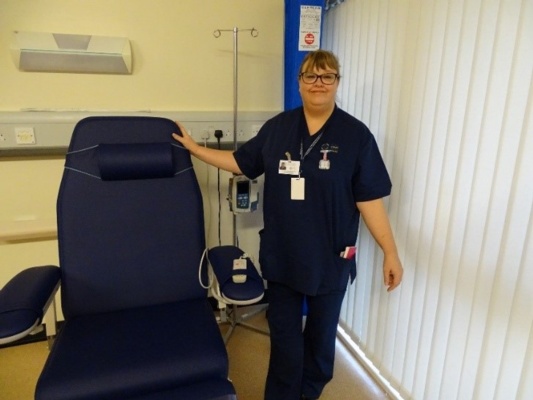 "In particular we would like to sincerely thank our local Swansea NRAS group, for all their efforts in fundraising and supporting the department to purchase this cutting-edge infusion chair, which will improve comfort and independence for patients attending the unit, especially those that need to stay within the department all day.
"The comfort and safety of patients attending the Rheumatology Day Unit is number one priority for the rheumatology team and we are committed to providing high-quality care for all patients."
Group coordinator for the NRSA Swansea Group, Cynthia Rees, said: "We raised the funds locally through various events with the group and we are really grateful to those people who helped us raise the money that allowed us to purchase the chair. We are delighted as it's an important addition for the infusion unit, many people have to be there between an hour to all day, so comfort plays a huge part in making that more bearable."