First advanced nurse practitioner for service ahead of Mental Health Awareness Week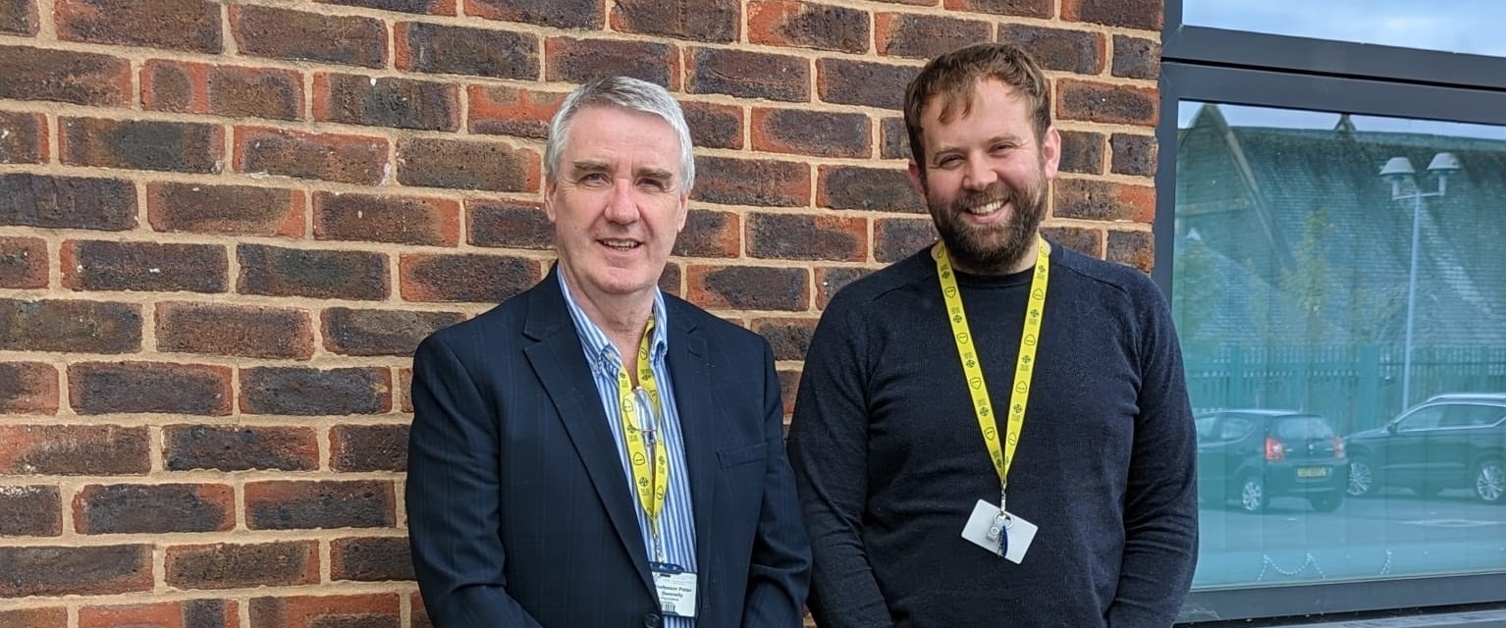 Patients who need help with their mental health can now get even more support thanks to the service's first advanced nurse practitioner.
As Mental Health Awareness week gets underway, Luke Harris has spoken about how his qualification means he is able to perform a wider range of duties for patients with complex clinical needs than a normal nurse.
He is able to independently assess, examine, diagnose and manage cases.
And he has hailed work within the health board for raising awareness of mental health, not just with patients but also amongst the workforce.
"Mental Health Awareness Week is a good opportunity to focus on the importance of mental health, not only for mental health service users but also colleagues across the health board," he said.
"To have a good understanding and recognise mental health needs in patients is critical, but it is also important to be aware of the mental health needs of people we work with.
"The health board is doing well raising awareness and supporting not just the public, but health professionals and support workers".
Luke joined the health board as a health care support worker at Cefn Coed Hospital in 2012 and completed his training as a mental health nurse four years later.
Since then he has worked as a clinical lead on Clyne Ward, before getting the opportunity to work towards his new position.
Over the past two years he has studied for an Advanced Clinical Practice master's degree, which included the non-medical prescribing qualification, while attending lectures one day per week at Swansea University.
Based at Ty Einon Community Mental Health Team in Gorseinon, his role involves assessing and managing patients including GP referrals to those with complex needs, and means he is now able to diagnose health conditions, prescribe medication, and draw up management plans for patients.
"Coming from a mental health nursing background, rather than medical or adult nursing, has meant that I have had to learn and develop a number of key skills and knowledge surrounding the assessment and management of physical health conditions," he said.
"The role has given me an increased level of autonomy. I am running clinics, carrying out initial assessments when the patient has accessed the service and I see referrals from GPs, make diagnosis, both physical and psychiatric, make appropriate prescriptions, and follow-up with making a management plan. It is all about improving patient experience.
"I have ongoing supervision from consultant psychiatrist Professor Peter Donnelly, who has been very supportive throughout my time working with him."
Helping Luke along the way with this learning and development of physical health conditions has been the Acute Clinical Team based in Neath and the Grove Medical Centre in Uplands.
He added: "It is hugely rewarding seeing patients improve, Seeing their progress is immensely gratifying, be it getting back to work, or getting more function in their day to day lives."
Although he is the health board's first ANP there are currently three other trainees following in Luke's footsteps and studying to take up similar role.
Deputy nurse director of Mental Health and Learning Disabilities Kath Hart said: "We have not had advanced practitioners before, so this is something to celebrate.
"These roles have been developed to meet specific objectives around patients' physical health needs.
"From a nursing perspective they provide an alternative career pathway for nurses wishing to progress in their career but remain in a clinical role.
"I am really excited about it and really pleased for Luke".
Mental Health Awareness Week is organised by the Mental Health Foundation. Its aim is good mental health for all, with prevention at the centre of the charity's work.
The theme to this year's campaign week is anxiety, one of the most common of health problems. By focusing on anxiety, the foundation hopes to increase awareness and understanding by providing information that prevent anxiety from becoming a problem.