ED staff awards helps resuscitate morale during pandemic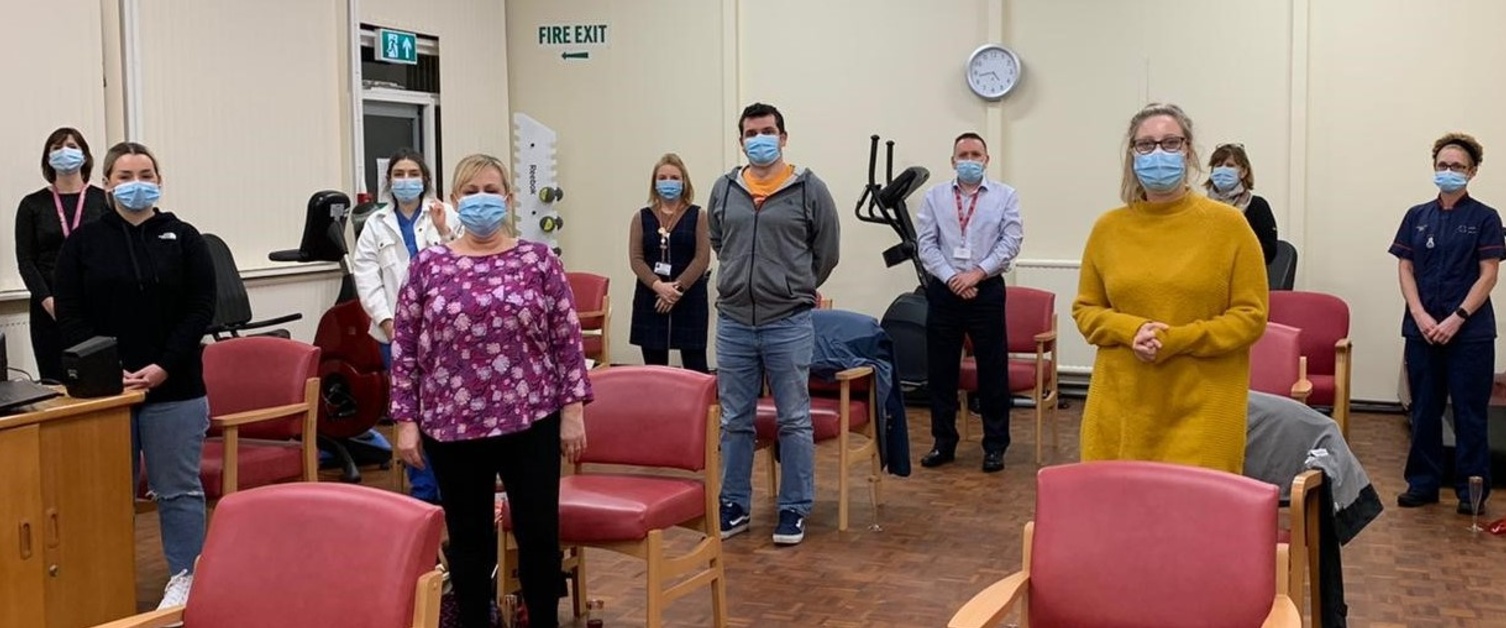 Morriston Hospital's Emergency Department (ED) has launched its own in-house award ceremony in a bid to boost morale during the most difficult period in its history.
Although The Emergency Department Staff Awards are not quite the Oscars, unlike the movie world, they celebrate roles that really can be a matter of life and death, especially during the pandemic.
The department's team of doctors, nurses, domestic staff, occupational therapists, porters and reception staff are used to being under pressure but, like many of their Morriston Hospital colleagues, have been at the forefront of Swansea Bay University Health Board's response to the pandemic these past 12 months.
The awards were held in the hospital's Cardiac Rehab Centre's gymnasium over four evenings in order to allow for social distancing, as well as being streamed virtually via Teams.
In all there were six categories – Dedication, Positivity, The Hard Worker, Team Player, Comedy and Role Model - with each one having three winners voted for by the staff themselves.
Siân Orton, the ED's Clinical Educator, said the event had evolved naturally amongst the staff.
She said: "It was a team effort to come up with the idea. Annemarie Morris and Amy Walters got our gifts arranged, Jess Baugh assisted me in organised the voting, the presentation and the venue.
"The Emergency Department staff really have needed a morale boost, and this was the staff awards' aim. The evening was an opportunity to switch off from all the stress and enjoy their moment.
"Over the last 12 months they have shown such dedication and commitment to patients that we felt that it was only right that they were thanked to reflect their efforts. The compassion and care given to patients and families during this stressful time has been seen by all, and so a heartfelt thank you was much needed.
"Staff were invited to attend before their night shift, then we cleared and set up again for the day staff to come down following their shift. We had that on four evenings which meant no-one was travelling for it as staff were already on site, it also meant we had smaller numbers for each session. All staff were invited either face to face or on Teams.
"The evenings were a delight to be a part of, to see staff thanked and acknowledged was lovely, and to see awards given out to individuals who have gone above and beyond was special.
"I want to give a massive thank you to the Cardiac Rehab Centre for being so supportive in allowing us to use their gym for the sessions, without them the events would not have been possible, so thank you very much!
"It was a successful event, staff have appreciated it and it was a pleasure to be a part of it. It really was a great event and we hope with its success that we will hold these once a year if not more if we could, maybe a summer and winter."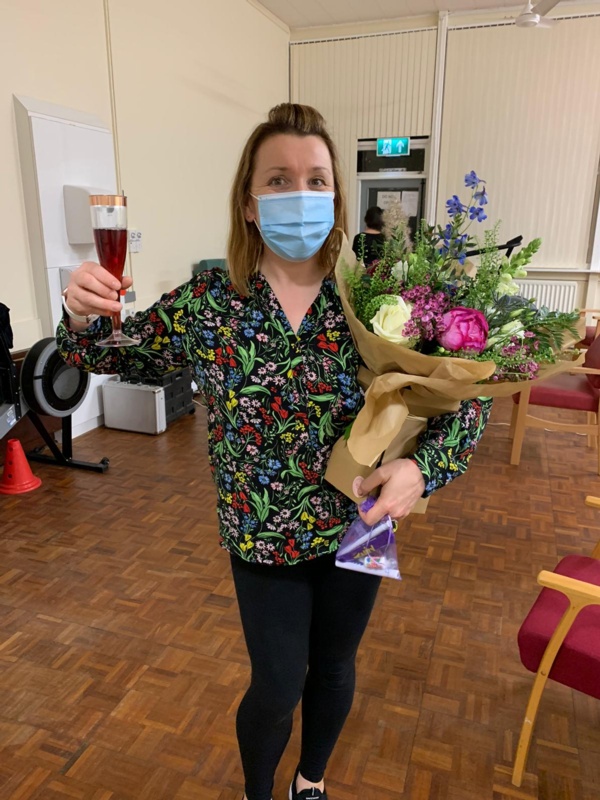 Gareth Cottrell, Deputy Unit Service Director at Morriston, said: "It was a privilege to attend the Emergency Department Virtual Staff Awards which celebrated the hard work and dedication of all of those who work within the Emergency Dept at Morriston Hospital. Whilst the last year has been hugely challenging, the Emergency Dept team have tackled the pandemic with professionalism and innovation.
"The staff awards were voted for by ED staff and recognised the hard work that goes into providing the residents we serve with the safe and effective emergency service they deserve."
Sister Annemarie Morris (pictured right), who was handed an award for dedication, said: "It was a real honour to be part of the ED awards, it really made me feel like my hard work during this pandemic had been appreciated. However, so much hard work went into its organisation, especially from Jessica Baugh and Sian Orton. They both deserve to receive an award for the sheer determination it took to make the awards happen.
"The ceremony itself was very emotional and showed how much of an amazing team we have in the ED."
Team player award winner, Kayleigh Gibbons, said: "It was lovely to have some recognition for all the hard work we do, especially as it was voted by my colleagues."
The Winners
Dedication – Jess Bamford, Annemarie Morris and Reception Team
Positivity – Gabby Wilcox, Charlie Gallivan and Ryan Lane
The Hard Worker – Andrea Rosser, Donna Williams and the Domestic Team
Team Player – Maria Burgess, Kayleigh Gibbons and Tristan Taylor
Comedy – Sian Collins, Deb Clee and Lisa Jones
Role Model – Karen Thomas, Bes Davies and Katrina Rees