Community team hailed a 'God send' for frail patients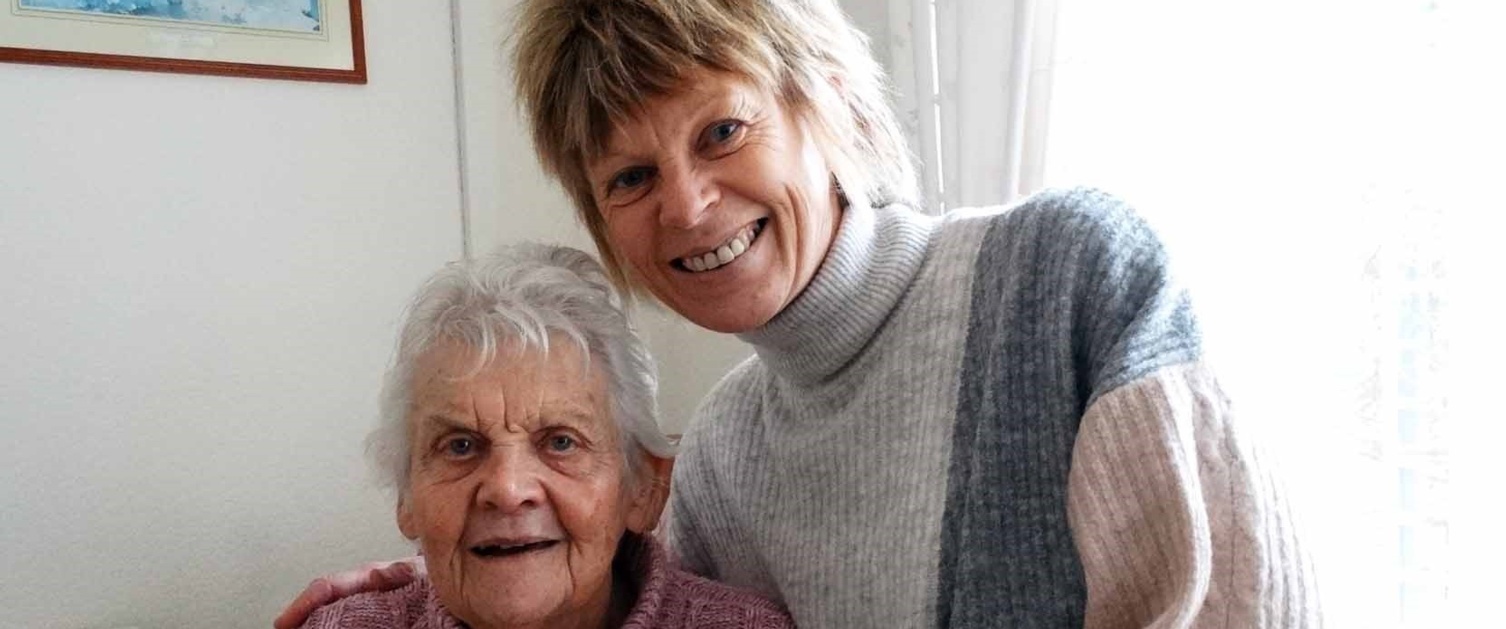 Monday, 11 March 2019
Nurses providing treatment and monitoring of severe blood conditions in patients' homes have been hailed a "God send".
The praise has come from a patient's daughter after they treated her 87-year-old mother for a type of bone marrow cancer.
Julie North's mum Patricia North was able to undergo chemotherapy at home in Newton, near Swansea, reducing the amount of stressful hospital visits.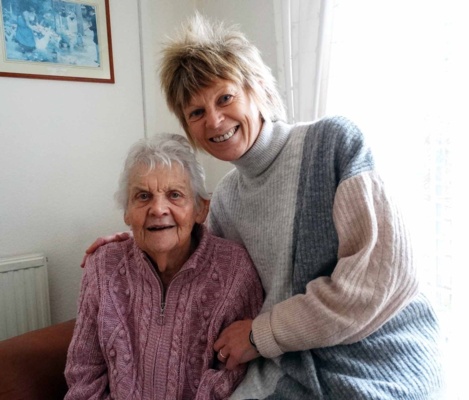 Julie said: "As mum hates hospitals so much and was very unwell with complications of cancer treatment, which made her vulnerable to infection, it made it easier for her.
"It was a God send."
But Patricia, pictured left with Julie, is not the only person the Morriston Hospital-based community haematology service has helped.
Funded by the Lymphoma Leukaemia Myeloma Fund (LLMF Wales), the service's clinical nurse specialists Yvonne Sadler and Audra Evans support more than 700 frail, chronically ill and immobile patients.
These patients can also be monitored via a telephone service, which has helped to release capacity in the outpatient department for the more acutely ill patients.
The service has proved popular with patients and reduced pressure on acute hospitals.
Audra said: "The innovative service was developed to improve the quality of life for patients receiving chemotherapy, whilst also addressing capacity challenges in the haematology day unit."
Diagnosed early in 2018 with multiple myeloma, a frail Patricia was faced with a dizzying round of hospital stays, tests and treatment.
Then the family was put in touch with the community haematology service.
Julie, 54, said: "The girls would give her injection chemo and tablet chemo.
"They offered her quite a lot of reassurance and they offered wonderful support for the family. They were just so approachable. If I had any questions about mum's tablets they would come back to me straight away.
"I am a community psychiatric nurse, so this illness was a complete unknown to me and the support I and my sister Debbie received was fantastic."
Patricia, who is married to Bert, said: "I did have treatment in the hospitals, but it was better to have it in the home. I can't fault them.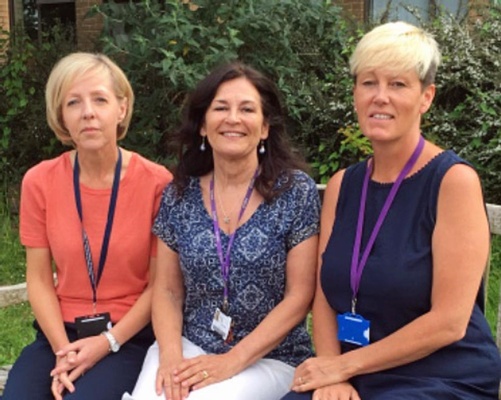 "I have finished my chemo now, but I will miss them."
The community haematology service is the latest project supported by the LLMF.
Right: Clinical nurse specialist Yvonne Sadler, left, clerk Maria Stevens, centre, and clinical nurse specialist Audra Evans of the community haematology team.
Over the past 20 years the charity has supported the haematology day unit at Singleton Hospital in Swansea with many projects including refurbishment.
The community team is based at Morriston, but work wherever the need arises across the health board area.
Over the past three years it has seen an increase in patients and between December 2016 to date, have given more than 550 doses of chemotherapy to around 65 patients.
It's hoped in future that the team will support an even wider range of patients, providing them with an alternative to hospital visits.
Chairman of LLMF Wales Karen Shreeve said: "This innovative service demonstrates the value of having new ways of working, not only by reducing capacity challenges in acute areas, but also by improving the patient experience.
"We believe the success of this project has been clearly demonstrated and LLMF Wales is delighted to have been able to assist in leading the way."