Celebrating achievement on International Women's Day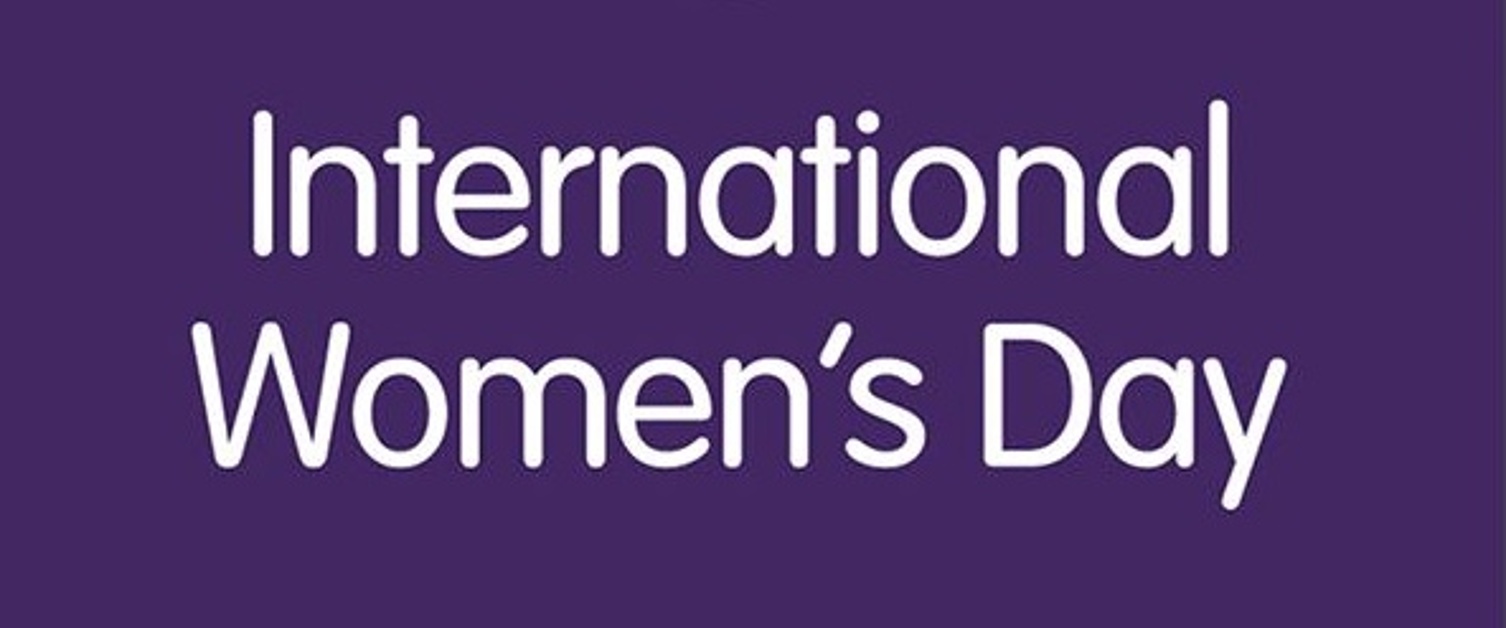 Each year, International Women's Day celebrates the achievements of women across the globe.
Around 80% of Swansea Bay Health Board's 12,500 strong workforce are women, so we have more than most to shout about.
And today, we are celebrating the achievements of just a few of our female staff who have proved an inspiration to others over the past 12 months.
Ceri Battle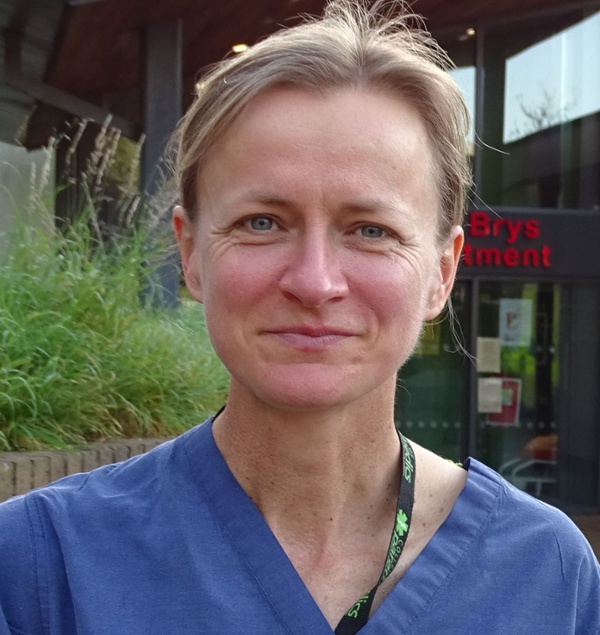 A pioneering researcher whose work on chest trauma has had a global impact scored a first-in-Wales appointment.
Morriston Hospital-based Ceri became Honorary Professor in Trauma and Emergency Care with Swansea University's Faculty of Medicine, Health and Life Science. She is the first woman in Wales and only the fourth in the UK from any profession to achieve this position.
Professor Battle, who in 2017 became the first critical care and respiratory care consultant in Wales, said of her latest appointment: "It is an honour – not just the appointment itself, and being the first woman in Wales to achieve it, but hopefully to be a role model for other aspiring clinical academics."
Dr Marie Gabe-Walters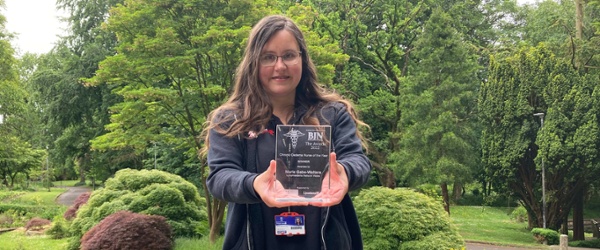 Dr Gabe-Walters, a National Research and Innovation Lymphoedema Specialist based in Cimla Health and Social Care Centre, helped to develop the award-winning Lymphoedema Patient Reported Outcome Measure (LYMPROM) which supports virtual assessments and a more in-depth and holistic approach to treatment. Its success led to Dr Gabe-Walters being crowned Chronic Oedema Nurse of the Year at the 2022 British Journal of Nursing Awards.
She said: "Winning the award was fantastic, but it is evidence of the hard work from all of the team at Lymphoedema Wales that has gone into developing LYMPROM."
Victoria Laurie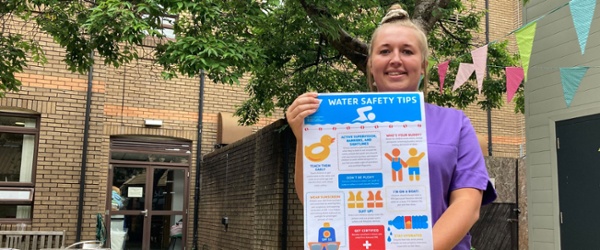 Third year Swansea University nurse Laura used her initiative to warn children, looking to take a dip, to be aware of the dangers of disrespecting the water.
Victoria created a water safety wall outside the Children's Emergency Unit in Morriston Hospital, providing simple information on how to stay safe while enjoying being in the water over summer, including warnings on the risks of swimming alone, the dangers of rip tides and importance of knowing tide times.
She said: "The messages are particularly relevant to teenage children, who may swim alone or think it's fine to play in areas such as marinas and lakes, but in fact they can be very dangerous."
Lucy Whiddett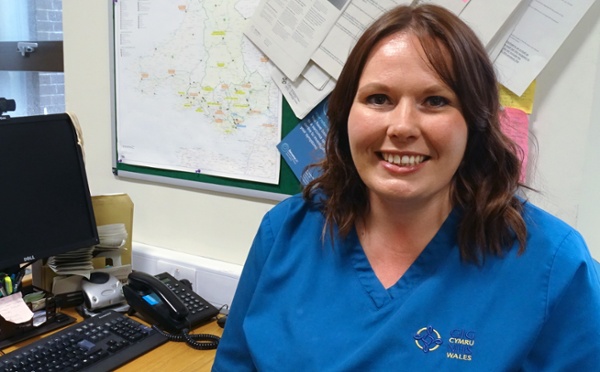 Macmillan sarcoma support worker Lucy works at Morriston Hospital. She was the Swansea Bay sarcoma service's first support worker, and attends clinics, runs a weekly telephone clinic for people newly-referred with suspected sarcomas, and a weekly holistic needs assessment clinic to see if anything else can be done to support individual patients. She has also developed a digital noticeboard featuring reliable information which can be easily accessed by patients, relatives and carers.
Her dedication saw her win charity Sarcoma UK's Tricia Moate Award, named in honour of a nurse and patient advocate who herself had sarcoma and died in 2018.
She said: "I love what I do. I love coming into work every day. I work with such a great team. What more can you ask for? It was amazing to win the award but you really don't expect to get anything like this."
Maggie Higgins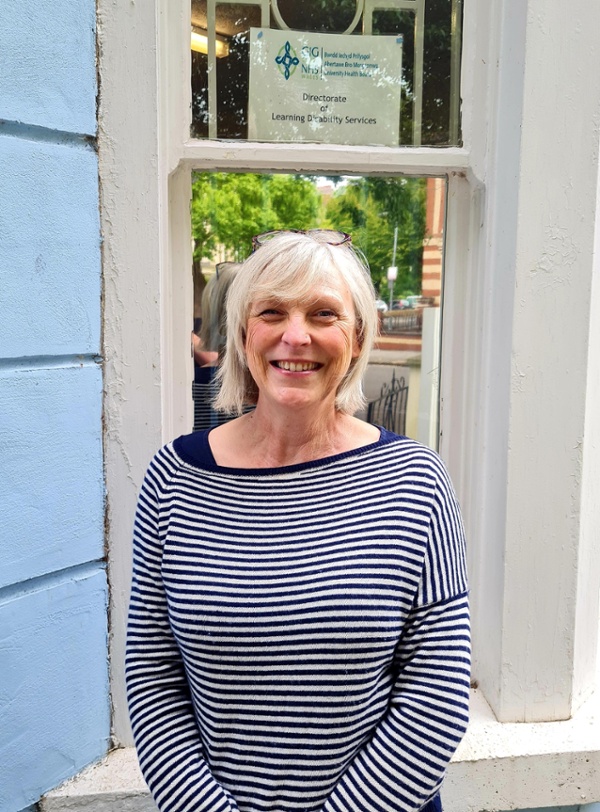 Maggie's responsibilities within the speech and language service, which is managed by Swansea Bay and hosted in Cardiff and Vale UHB, involves supporting adults with a learning disability, particularly hearing loss, and contributing to work which can help reduce the risk of them developing dementia.
She has helped improve services around successful assessment, diagnosis and ongoing support for hearing loss, while a key part of her role includes overseeing the Positive Approaches to Supporting the Senses (PASS) group, which she set up with clinical psychologist Dr Sara Rhys-Jones. Her efforts over the past decade have recently gained recognition by being named the outright winner of The NHS Employers Award at the 2022 UK Advancing Healthcare Awards.
She said: "I was totally amazed to be shortlisted, let alone win the award in my category. Working with adults with a learning disability is an absolute privilege."
Amanda Davies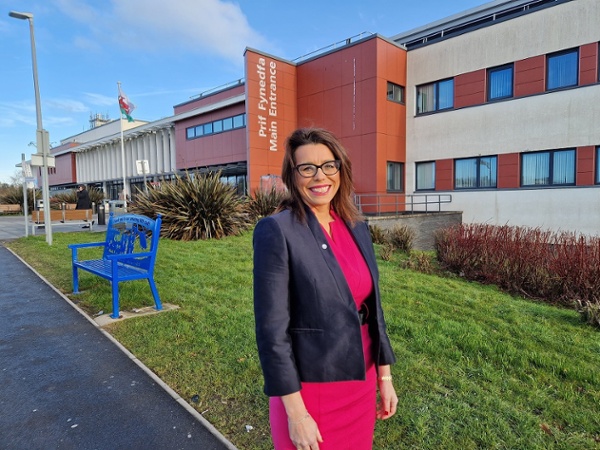 The health board's service improvement manager developed the Bed Poverty Relief Scheme at Swansea Bay. The project has supplied hundreds of emergency beds from the Covid pandemic to nursing and residential homes throughout Wales where they were needed, as well as to a children's and cancer hospital, and refugee camps for people fleeing the war in Ukraine.
Her work has seen her named in the Future Generations Changemaker 100 list in Wales, which highlights change makers across the country who help create change via the Well-being of the Future Generations Act.
She said: "It's an honour to be recognised alongside so many other inspirational people. It has been my absolute privilege and honour to have worked with such a great team."