Burns Centre highlighting dangers for babies and toddlers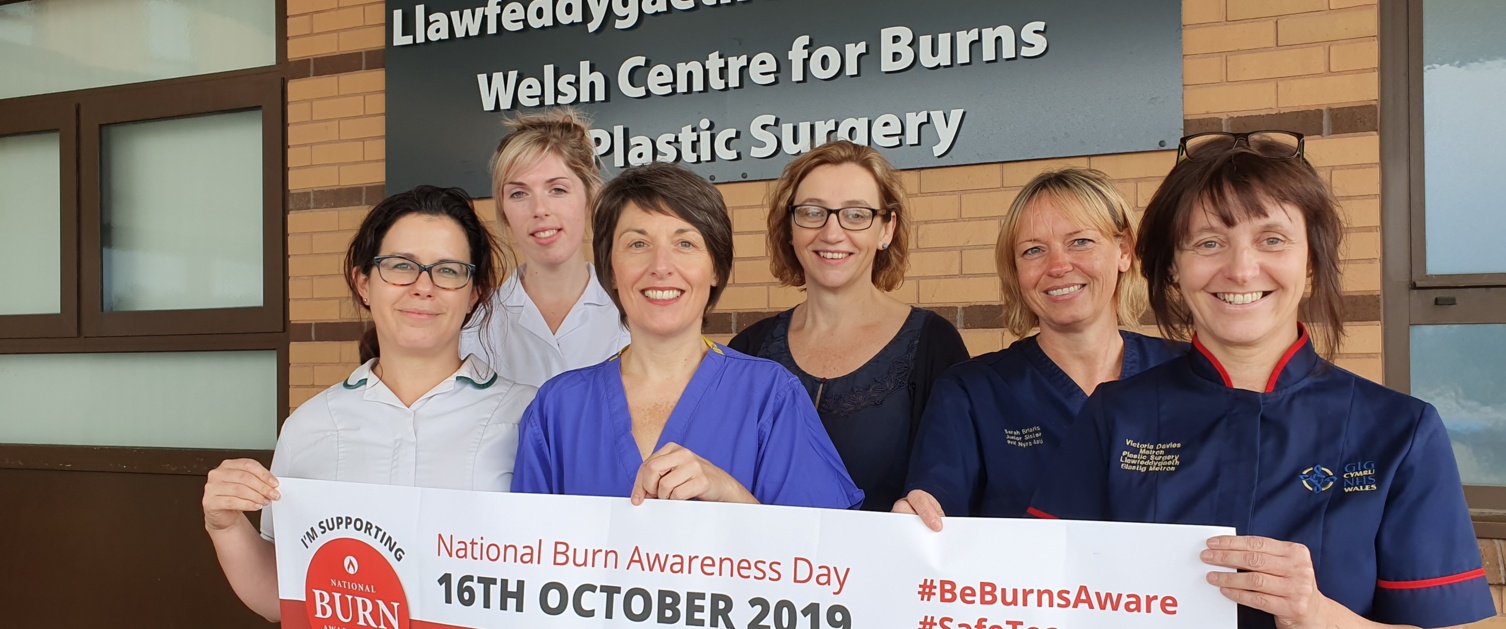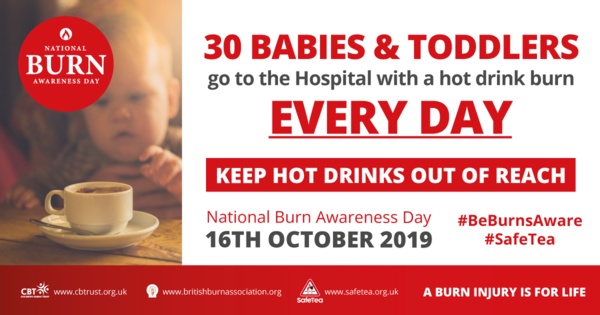 Staff at the Welsh Centre for Burns and Plastic Surgery are on a mission to try and prevent scalds to babies and toddlers.
The move is set to coincide with National Burn Awareness Day, which falls on Wednesday, 16 October, and is supported by the Children's Burns Trust.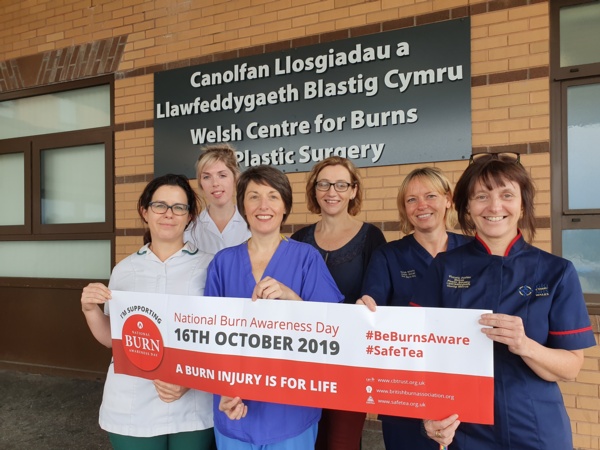 Left, left to right: Janine Evans (advanced practitioner occupational therapist), Catrin Jones (student), Heidi Hawkins (burns out-patient nurse), Helen Watkins (consultant clinical psychologist), Sarah Briaris (Dyfed Children's Ward clinical lead), Victoria Davies (plastic surgery matron).
Shockingly, across the UK around 30 babies and toddlers are admitted to hospital every day with a serious hot drink scald, the majority of which were preventable.
The alarming statistic is seen all too clearly by staff in the Morriston Hospital based centre and so they are determined to help spread the prevention message by speaking to mother and baby groups in Swansea.
Janine Evans, an advanced practitioner occupational therapist, said: "One of the most common injuries that we see, here at the burns centre and across the UK, are hot drink scalds in babies and toddlers. As well as the pain and distress suffered at the time of the injury, there is also the risk of a lifelong scar. But hot drink scalds are preventable if correct safety advice is followed.
"This year we are supporting the SafeTea Campaign, a national campaign aiming to reduce hot drink scalds to young children, by trying to raise awareness of the steps that parents and carers can take to reduce the chances of these accidents occurring. We are also giving correct first aid advice as, should an awful accident happen, the response afterwards can have such a big influence on lessening the impact of that injury.
"Hot drink scalds are worse for young children because their skin is 15 times thinner than the skin of an adult, so obviously it doesn't take as long a contact with hot liquid or any other heat source to cause a serious burn. Also, their bodies are a lot smaller than ours, so whereas a mug of tea may just cover a hand or arm in an adult, it can cover a significant portion of a small child's body, therefore the impact is a lot greater."
Amongst the preventative measures that can be taken Janine said: "We would advise that hot drinks are consumed away from babies and small children. If this is not possible, don't pass drinks over the heads of babies or toddlers if they are playing on the floor or drink a hot drink whilst holding a small child, as if you were to have a trip or slip, or the child were to make a sudden unexpected movement, that drink will be spilled over the child.
"If you are putting a hot drink down, then it should be out of reach at the back of a high surface such as a worktop, and not near the edge. Avoid low surfaces such as coffee tables or the floor, where small children can easily reach and pull a hot drink over themselves in an instant. You only have to turn your back for a second, things can happen so quickly."
If an accident does occur then time is of the essence.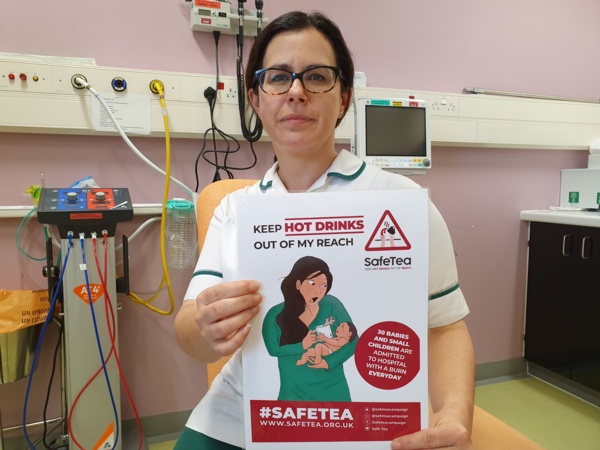 Janine (right) said: "Largely, injuries that are treated immediately with effective first aid tend to be quite superficial and heal quickly, although they are still really painful and distressing injuries to sustain. But the deeper burn injuries may require stays in hospital, skin grafting procedures and result in scars that will last for the rest of that child's life.
"The standard procedure would be to remove any heat damaged clothing and then cool the area that has been scalded for 20 minutes under cool running tap water, and then you need to call for help.
"Call your local GP surgery or 111 to ask for advice from a medical practitioner. If you think that the injury is very serious and you need an ambulance call 999."
Whilst you are waiting for help to arrive you can continue basic first aid.
"You need to cover the area that has been burnt, preferably with something like cling film, which most people have at home. It's actually sterile and doesn't stick to the burn and the medical practitioner can examine the wound to a certain extent through the cling film, so it's less distressing for the child.
"If you don't have cling film, a sterile non fluffy dressing is recommended. Do not apply anything else to the burn, such as creams, lotions or any other home remedies."
For more information on the SafeTea campaign and how you can get involved, visit www.SafeTea.org.uk