Breaking the stigma by talking about death at special event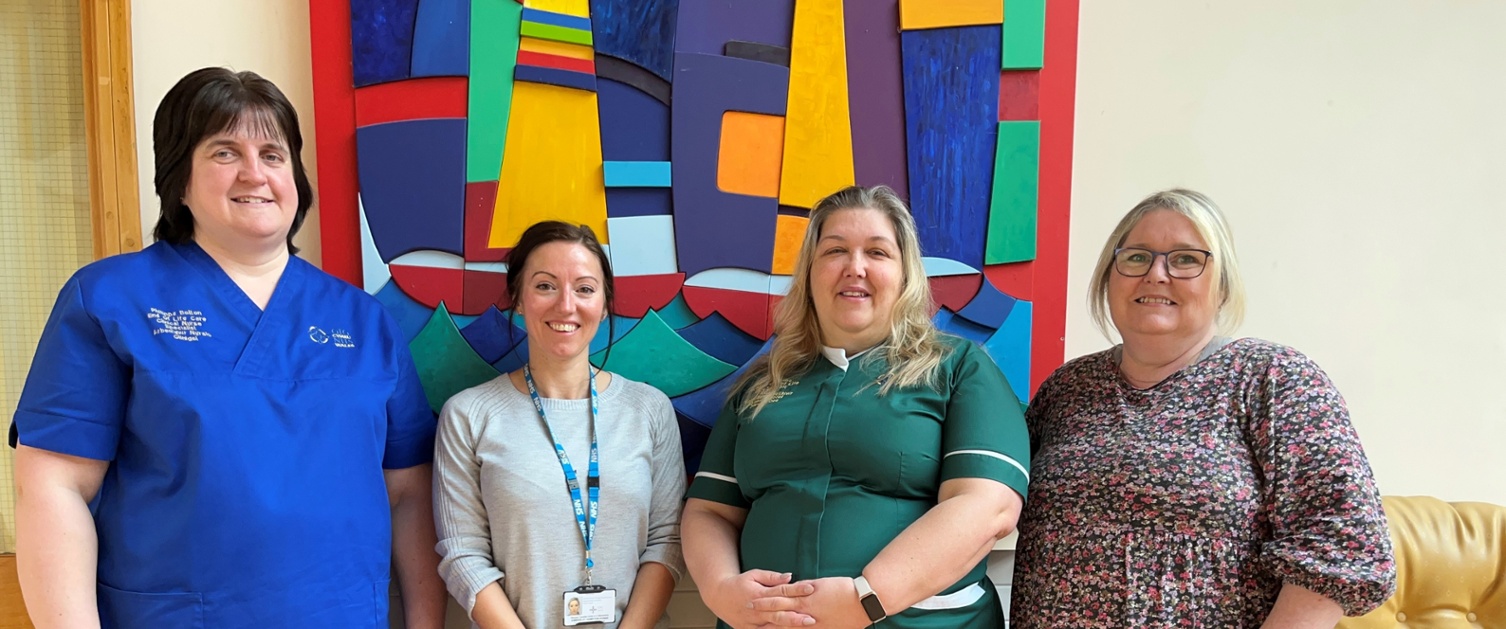 Conversations around dying, death and bereavement will be top of the agenda at an event aiming to break the stigma on a subject many feel is too difficult to discuss.
Three Swansea Bay services have set up a Good Grief event which encourages people to talk about death – whether it's for themselves, supporting someone planning for end of life, or recently bereaved.
The health board's End of Life Parasol Service, Care After Death Service and Ty Olwen Trust will be on hand to discuss important subjects around death, while the mortuary service and a number of local firms and third sector bereavement support providers will attend.
The event is open to everyone and will take place between 11am-2pm in Morriston Hospital on Wednesday, May 10. It coincides with Dying Matters Awareness Week (May 8-14), with this year's focus being Dying Matters at work.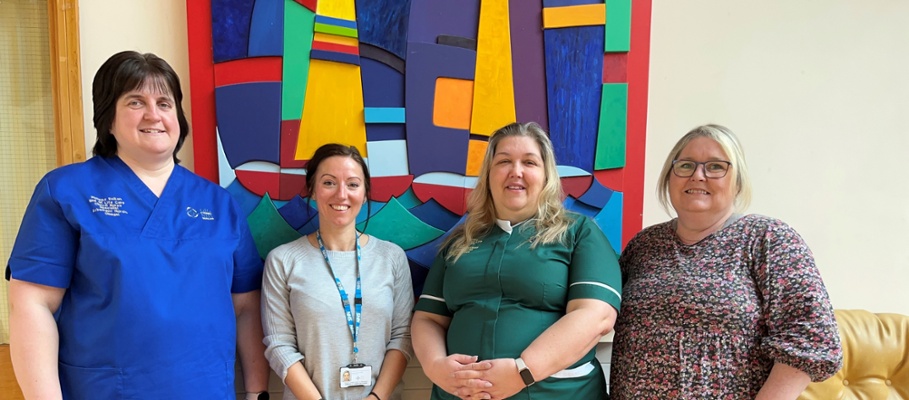 PICTURED: (From left to right) Philippa Bolton, End of Life Parasol Clinical Nurse Specialist; Kimberley Hampton-Evans, Care After Death Service Manager; Sarah Romano, Care Support Worker for the End of Life Care Parasol Service, Helen Martin, Volunteer Support Manager at Ty Olwen.
Kimberley Hampton-Evans, Care After Death Service Manager, said: "Starting conversations about dying is often not as hard as you might think.
"Every year, people around the country use Dying Matters Awareness Week as a moment to encourage all communities to get talking in whatever way, shape or form works for them.
"Dying Matters believes in an open culture that talks about death, and where people feel able to listen and support those who are planning for end of life, who are dying and who have been bereaved.
"The lack of openness in society has affected the quality and range of support and care services available to patients and families. It has also affected our ability to die where or how we would wish. We want to break the stigma, challenge preconceptions and normalise public openness around death, dying and bereavement.
"For this event, our specialist staff will be offering tea, coffee, a listening ear and plenty of conversation around these hugely important topics."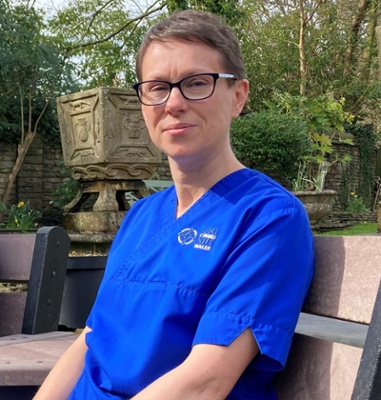 Glenda Morris (pictured), End of Life Parasol Clinical Nurse Specialist, is part of a team which trains staff via the health board's end of life champion programme.
She said: "The stigma around grieving, and a lack of understanding about what it means to be ill and what happens when you're dying, mean that many struggle to cope when faced with life's inevitable challenges - the workplace is no exception.
"We spend so much of our lives at work so no-one should have to hide their experiences of death and dying from their colleagues.
"By talking to those around you, you can make sure that workplaces are properly set up to support people who are ill, are caring for those around them, or have lost someone close to them."
The event is open to everyone, and can be found down the corridor from the main entrance and in a courtyard on your right-hand side. Front desk volunteers will also give directions from the main entrance.