Bank Holiday Monday 19th September - changes to our services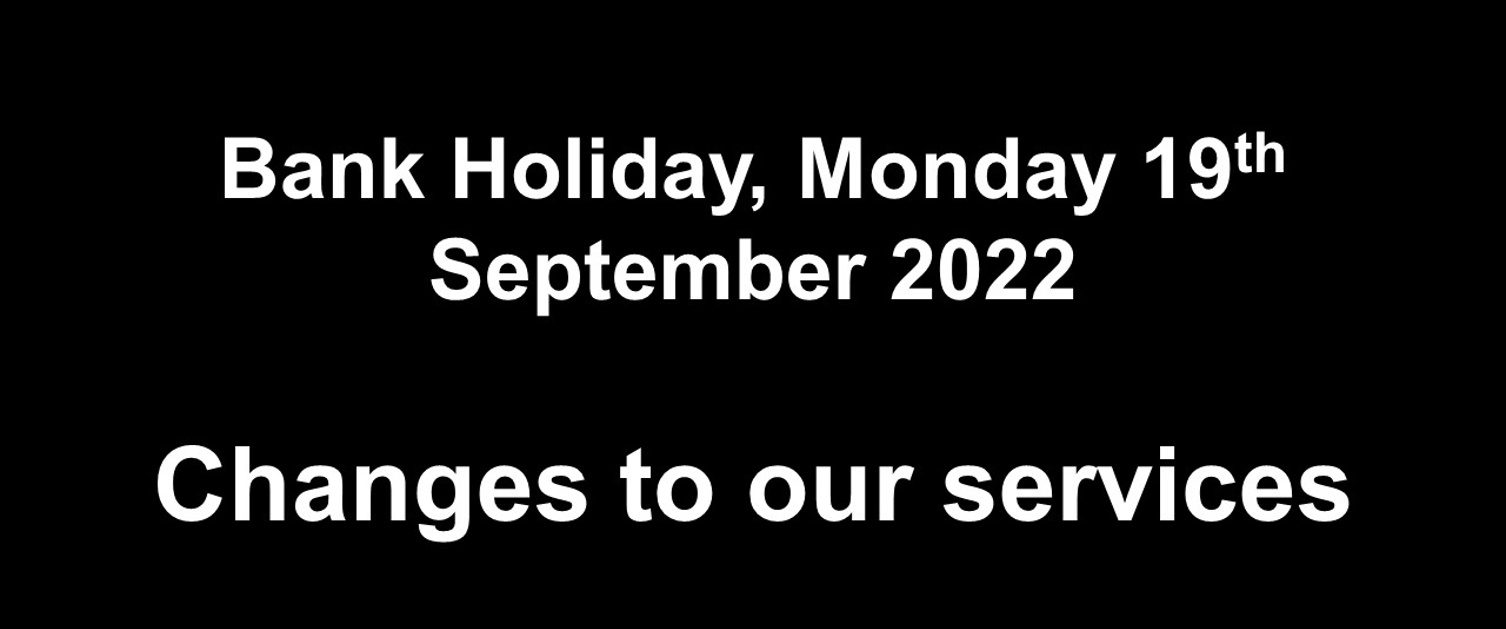 Bank Holiday Monday 19th September – information regarding services:
In light of the bank holiday on Monday, 19th September, for the State Funeral of Her Majesty, Queen Elizabeth II, there will be some changes to our services on the day.
We are postponing routine outpatient appointments scheduled for Monday, and are contacting the patients affected directly.
We are continuing with planned cancer and urgent surgery, and emergency care. Other services like chemotherapy, radiotherapy and renal dialysis will also go ahead with a bank holiday service.
Routine blood tests which were scheduled for Monday have been cancelled. Patients should rearrange their appointment using the following online link: Phlebotomy Services (bookinglab.co.uk) or by telephoning 01792 601807 Monday to Friday between 9am and 4pm.
GP surgeries will be closed on Monday and only some pharmacies will be open, operating bank holiday hours. Patients are advised to ensure they have adequate medications and order any repeat prescriptions in plenty of time.
Our two mass vaccination centres at Gorseinon and Aberafan shopping centre are open as normal for appointments. Some vaccination appointments at community pharmacies have been cancelled, however our central booking team will send fresh appointments to those people affected.
We apologise for any inconvenience these temporary changes to services may cause.
We will continue to update this page with any additional information.