ABMU team nominated for major award for highlighting clot risks in cancer patients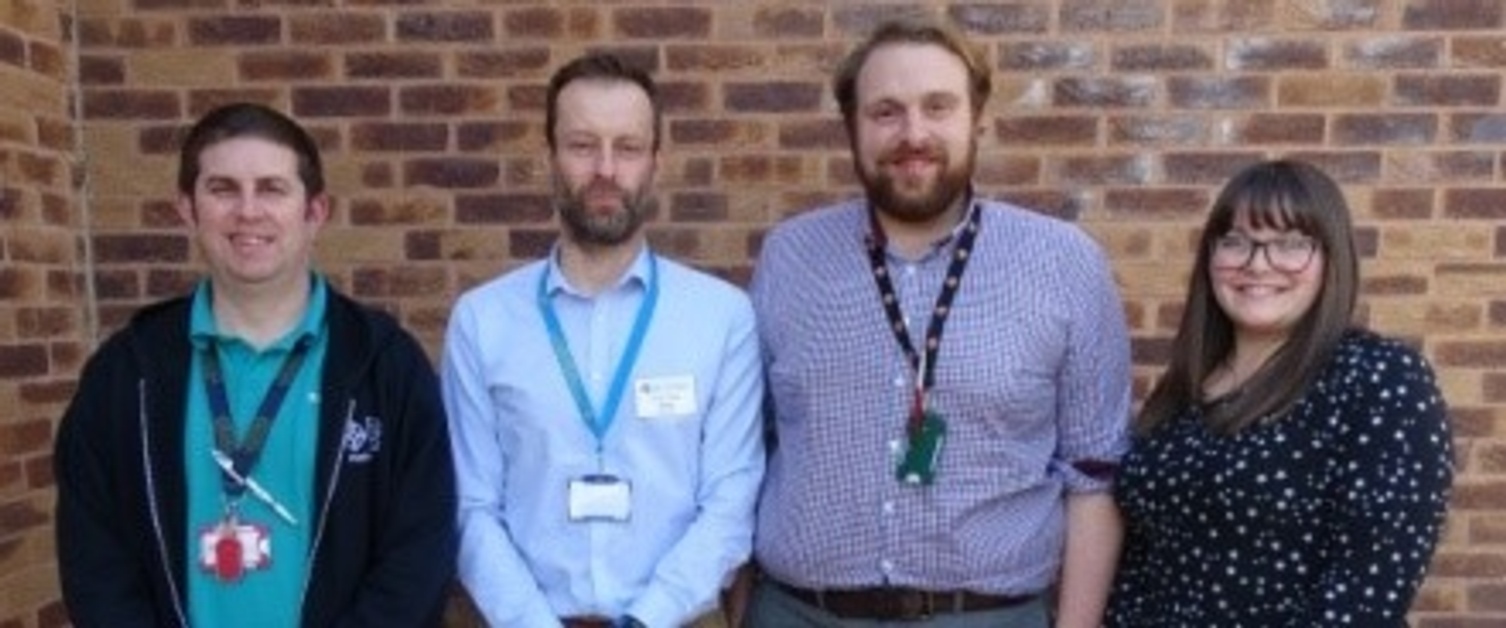 Thursday, 14 March 2019
The anxiety of being told you have a blood clot on top of battling cancer is something that most of us would find difficult to comprehend but a team of ABMU pharmacists is helping reduce some of the risk and stress surrounding the issue
Now the team, from the Pharmacist-led VTE Clinic in Singleton Hospital, is in line for a major award for its role in raising awareness of cancer-associated thrombosis (CAT) - one of the leading causes of death in cancer patients.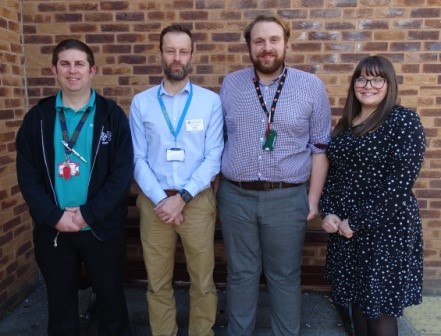 The development was kicked-started by the alarming statistic that one in five cancer patients develops potentially life-threatening clots – a statistic Kieron Power and his team were determined to do something about.
The clinical lead pharmacist said: "Venous thromboembolism (VTE) is one of the leading causes of death in cancer patients yet it is not routinely discussed with cancer patients.
"The clot could be because of the medication they are taking, the cancer itself or because of the interventions taken such as surgery, but the net result is 20 percent of our cancer patients will at some point develop a clot during their cancer journey.
"That led to the question, are we doing enough for them?"
Kieron said a recent study by Cardiff-based Marie Curie Professor, Dr Simon Noble, had highlighted several issues.
He said: "There was a study, called the Pelican Study, which showed there was a generalised lack of awareness in patients and staff over the risks of developing clots with cancer. But, to add to that, it was also found that when patients with cancer were diagnosed with clots, there was no real support network for them."
Through their own work the team were aware that patients were often bombarded with information at a time when they were still coming to terms with their diagnosis, and decided a website was the way forward.
Working in partnership with LEO Pharma, a global company which specialises in developing innovative research and holistic programmes for the medical profession, the team helped develop a website called CancerClot.
(Above) The team: David Connell, Stuart John Evans, Kieron Power and Sophie Croucher
Now the service has been adopted by health boards across the country and the team has been nominated in the Best Pharmaceutical Partnership category of the HSJ Awards.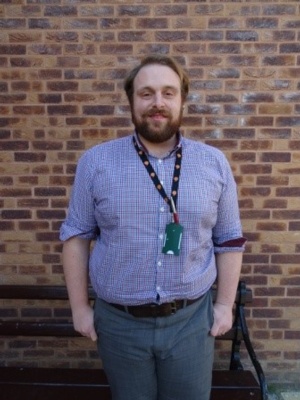 Kieron, right, added: "We can be proud that the website that was started here has been rolled out to a number of centres in the UK. The big thing is the feeling that when we are seeing patients we are actually making a difference to their care."
Another member of the team, Stuart Evans, a lead cancer pharmacist, said: "The big thing with these patients is they are diagnosed with a life-limiting disease with their cancer but if they have a pulmonary embolism that can be very, very soon. All of a sudden they have a very life-limiting condition which scares the daylights out of them."
Stuart firmly believes the website has improved things dramatically for cancer patients battling clots.
He said: "Cancer patients with a clot never had a resource which they could go to and look things up, whether it be family or friends or the patients themselves, even fairly simple things like how to give an injection, which can be quite painful and if not done correctly can hurt and cause bruising.
"When you see the product, and know that it is expanding, it's really gratifying. To have reduced patients' anxiety, I think is a fantastic benefit."
ABMU Clinical Director for Pharmacy Judith Vincent added: "This is an excellent example of how the whole pharmacy team can contribute to enhancing our patients' experience, at what is undoubtedly a very stressful time.
"Kieron and the team have working immensely hard with the support of Leo Pharma and the benefits are wider than just our local population. I am very proud of what they have achieved and I wish them well for the awards."
The awards take place on 20 March.