A marathon achievement over lifelong condition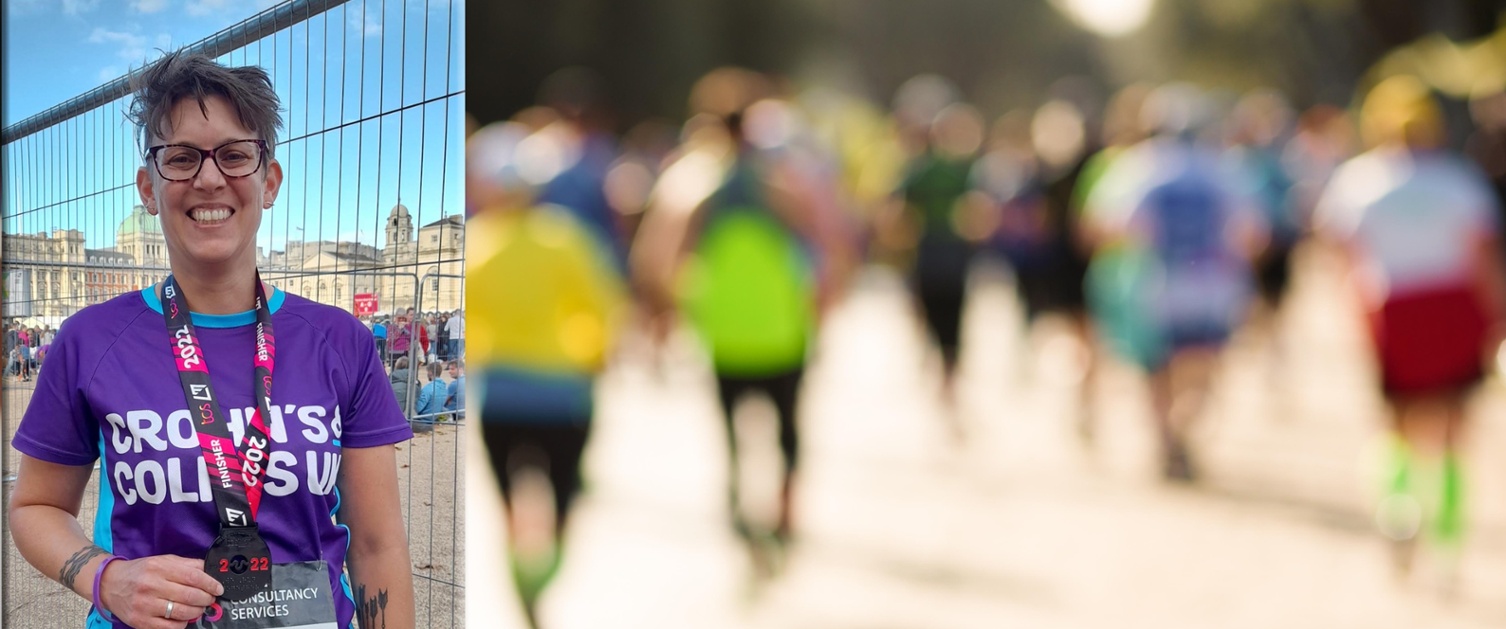 Ten months ago Rachel Thompson-Biggs couldn't make it to the end of her street.
Surgery to deal with a complication of an inflammatory bowel disease had left her barely able to walk.
But on Sunday (02.10.22) Rachel, pictured above, crossed the finish line of the London Marathon to, in her words, "give ulcerative colitis a kick up the backside".
The long-term condition, which causes stomach pain, diarrhoea, extreme tiredness and weight loss, had so dominated her life over the past two years there were times when achieving her marathon dream seemed impossible.
But with the support of the team at Neath Port Talbot Hospital, where she had surgery for a painful cyst, and consultant gastroenterologist Tom Yapp and advanced nurse practitioner Shiree Bissmire at the Princess of Wales Hospital in Bridgend, the 40-year-old was able to control her symptoms and her fear.
"As much as finishing the London Marathon is a huge achievement, an even greater personal challenge and achievement has been accepting my condition," said Rachel, who lives in Bridgend with wife Steph.
Rachel began experiencing concerning symptoms in early 2020. These included having diarrhoea up to 20 times a day, stomach cramps, bloating and fatigue.
After going to her GP and being referred to hospital, she was diagnosed with ulcerative colitis, where the bowel becomes inflamed.
It is thought to be an autoimmune condition where the body's defences go wrong and attack healthy tissue.
Exactly what causes the immune system to behave this way is unclear, although experts think it's a combination of genetic and environmental factors.
Rachel was prescribed medication to control the condition, but has still had to cope with many flare-ups – where pain and other symptoms suddenly get worse.
She said: "I was scared and found the diagnosis difficult to deal with.
"I found it hard to accept that I had a lifelong condition that I'll need to take daily medication for and I never thought I could be so anxious about access to toilets when I'm out and about.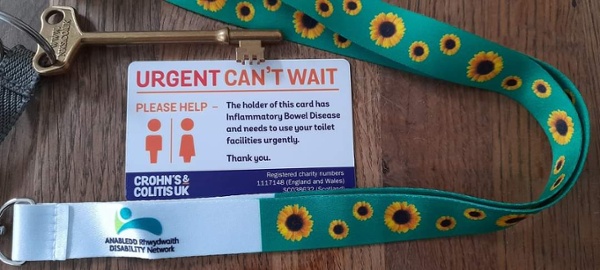 "Horrible flare-ups have seen me end up in the accident and emergency department on more than one occasion and I've had numerous GP and hospital appointments."
But shortly after having surgery earlier this year, Rachel was offered a place in the London Marathon by the charity Crohn's and Colitis UK, whose support has been invaluable.
"I said yes because I wanted to take back control from the ulcerative colitis," she said.
"I wanted to prove to myself that I could still live the life I wanted, that I could achieve a dream while having the condition."
Rachel, who works for a food bank charity, joined the Pencoed Panthers running club in Pencoed, Bridgend, as soon as her consultant gave her the green light to start exercising.
She also started sharing updates on her training – she ran 300 miles over six months – and condition on social media.
In doing so she raised awareness of the RADAR key and Urgent Can't Wait card which she needs to carry to help her access toilets immediately.
And by being open about her symptoms, she has helped at least one other person get a diagnosis of ulcerative colitis.
Rachel said: "I'd never had surgery before. But the team at Neath Port Talbot Hospital were incredible, so friendly and supportive and my whole experience was positive.
"Shiree has been brilliant, offering me support over the phone when I've had questions about my condition, helping me to better understand what's going on and how to manage it and organising prescriptions quickly when I needed changes.
"When I said I was running the marathon there was no talk of me not doing it. I had total support and was empowered."
Having raised around £2,500 for Crohn's and Colitis UK to continue its work to highlight inflammatory bowel disease and carry out research, Rachel is now encouraging others who may be concerned to seek help from their GP.
She said: "You get past the embarrassment and it's never as bad as you think it's going to be and it means that you can take control back over your body and get back to living your life with the support of health professionals who are in your corner."