GP surgery receptionists speak out over worrying abuse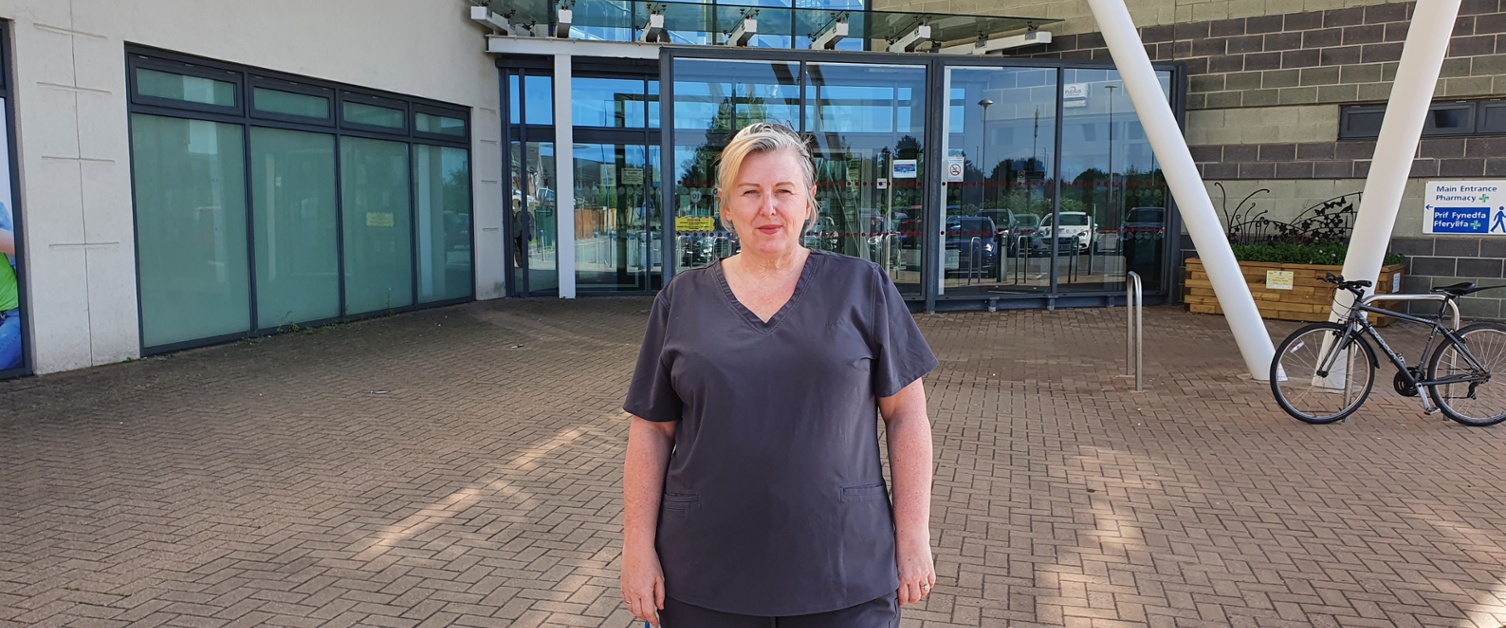 When the nation stood on doorsteps to clap our NHS heroes, GP surgery receptionists deserved their fair share of that applause – sadly they are now being insulted and abused in increasing numbers.
Demands on primary care services like GP surgeries are extremely high, as the NHS experiences probably the most significant pressures it has ever experienced.
GPs and other clinicians are working extremely hard to cope with the demand, while still ensuring that infection control measures are in place to safeguard both patients and staff.
Unfortunately frustrations are running high, with receptionists now bearing the brunt of some unacceptable behaviour.
Staff in one Swansea Bay surgery have had to endure being called Nazis, threated with "I know where you live" and had objects thrown at them by patients demanding to see a doctor.
Much of the problem can be put down to a lack of awareness around the role of a modern receptionist and how our surgeries operate, especially following the implementation of vital Covid restrictions due to the ongoing pandemic.
These days GP surgeries employ a range of health care professionals. Receptionists' roles have evolved. They are now also referred to as 'navigators' and theyneed to ask questions in order to assess who best to direct the patient to.
Clare Boland (pictured above), practice manager for Fairfield Surgery in Port Talbot for the past 10 years, is well placed to comment on the problem.
She said: "We have trained receptionists to do so much more than hand out scripts and answer phones. They are doing a massive amount of work, and they are doing it for not much more than minimum wage, and should be shown some respect.
"I know some people say, 'I don't want to discuss my problem with a receptionist', but receptionists are only asking so they can help the practice team work as efficiently as we can, and see as many people as we can, safely, during the day.
"No one is suggesting for a minute that they are doctors. But they carry out a vital supporting role to make sure that we can get through the sheer volume of calls each day. All of their work is overseen by the GPs and in the vast majority of cases they are very experienced people, they know a lot about medication.
"Receptionists are the keepers of so much information. They shouldn't really be called receptionists anymore, it's not really a suitable job description for all that they do these days."
The receptionist asks questions in order to determine the urgency of a patient's need for treatment and the nature of treatment required.
Clare said: "They ask questions in order to direct the patient to the most appropriate person for the problem they are having - we now have a range of professionals, such as social prescribers, pharmacists, paramedics and general nurse practitioners, who are often best placed to help.
"If it is something which requires a GP, then it will go onto the GP's list. But if it's something such as a prescription query, then that's something they can answer without having to ask a GP. If it's a sick note, that's something they can prepare for the doctor before it goes in front of them. They can signpost a patient, if appropriate, to the minor illness scheme in a pharmacy, again saving the doctor's time for more pressing cases."
Due to Covid all surgeries have had to change the way they operate to limit footfall to keep patients and staff safe, but that does not mean – as some believe – that face to face contact has stopped completely.
Clare said: "We haven't been closed. We may have the shutters closed, but that doesn't mean we haven't still been working. We have worked in some unusual ways, such as seeing someone in a car rather than bring them into the surgery, but that has been for their own safety. Where it's necessary, such as a child under 16, it will always be face to face without any question.
"We have been working harder than we have ever worked before. We are all putting in more hours, doing evenings and weekend work."
Of the abuse directed at herself and her staff Clare said: "I have been screamed at by a patient, who also called me a Nazi. It has definitely got worse.
"We've had people throw things at our receptionists, use foul language, screaming and shouting, throwing furniture and damaging furniture, screaming in their face, making threats, 'I know where you live', that sort of thing.
"A lot of us feel very stressed and maybe less equipped to deal with this kind of abuse."
Clare's message to anyone who feels aggrieved is to go through the correct channels rather than resort to aggression and threats or posting on social media.
She said: "Don't be a keyboard warrior. Email the practice manager and give us a chance to sort the problem out, that's what we are there for. We are not trying to avoid helping people, we are very much the opposite.
"This is a job that we have taken because we want to help people. If there is a problem, give us an opportunity to try and solve that for you. If we can, we will. If we can't, we will try to find a solution for you. Abusing staff isn't going to solve the problem."
Patient feedback – good and bad – is always very welcome, and is an important part of how GP practices can improve services for the future. Patients should contact their practice about their complaints and patient feedback process.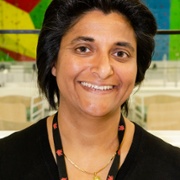 Dr Anjula Mehta (pictured left), Swansea bay University Health Board's Group Medical Director for Primary Care, has spoken out against such behaviour.
She said: "We recognise that demand for healthcare services is at an all-time high and understand it can be frustrating when people experience difficulty accessing their GP practices. But this is not a reason to become abusive to our staff.
"We have a zero tolerance to abuse towards practice staff and the Health Board will support practices in taking necessary action against any person who becomes verbally or physically abusive towards staff.
"GP Practices have a duty of care to their patients and must ensure there is adequate access for all. If you are struggling to get hold of your practice team, please raise this with the Practice Manager. There are huge pressures across healthcare currently, please be kind to our staff, they are trying their best to help you."

A receptionist's story
Nicky Cooper, who has worked as a receptionist in Fairfield Surgery for 22 years, gives an account of her role and what it is dealing with an ever increasing "demanding" public.
She said: "The team on the telephone has been having a very difficult time with some patients being very rude and demanding.
"I think people forget that we are still in a pandemic and that we are trying to do our best for them. They seem to be dropping their guard and think everything has gone back to normal, whereas we still have to try to protect everyone as best that we can. They seem to think that we are not doing enough for them when we are simply doing our best.
"People seem to think the role of a receptionist is only answering phones and booking appointments, it's far from that. There's so much more we have to do on a daily basis.
"We don't pretend to be qualified doctors but we always pass everything onto a doctor anyway. People tend to forget that there are other services, there's pharmacists, there's audiologists and physios, there's other places people can get advice but they tend to think they need to see a doctor all the time.
"It all depends upon what they tell us. A lot of people don't want to give us too much information. We just need the brief details so we can pass on to the doctor who will then decide how that patient is best taken care of."
Nicky confirmed the fact she and her colleagues had seen an increase in the amount of abuse they received from embers of the public and added that they were "nice as pie" when sat before a doctor.
She said: "We get sworn at, I think people think we are not doing our best to help them and making the rules up rather than doing what the doctors have asked us to do. We do hear the words 'I will be down there to sort you out!'
"It's no way to speak to anyone. You are not going to get what you want by being aggressive and demanding. We are going to do our best for your regardless, we have to. It is difficult because we have to sit there and maintain our composure.
"We are answering the phones as quickly as we can but, with so many calls coming in, their attitude when they do get through means you have to start by trying to calm them down rather than start to deal with the problem they have got and offer the help they need. You have to talk people around and apologise all the time. It all means the calls are taking that much longer.
"More often than not, when they see a doctor, they are nice as pie because they think that we are the ones putting up barriers."
Nicky said: "You do get some who will just walk in without an appointment and hurl threats and abuse in person. We have had to call the police in the past. We don't hesitate because you just don't know what people are capable of anymore."
It is hardly surprising when Nicky claims the situation is having a negative effect on her and her colleague's wellbeing.
She said: "You go home drained. Most of us have families to go home to and you have to try to forget the day and start again and go on to deal with your home life.
"The majority of us have been here for a long time and we have the support of one another, which helps get us through, but, to be quite honest, it makes you wonder why you do it. You sometimes wonder why you bother, but if everyone was like that we wouldn't have a National Health Service, that's for sure."