Renal Services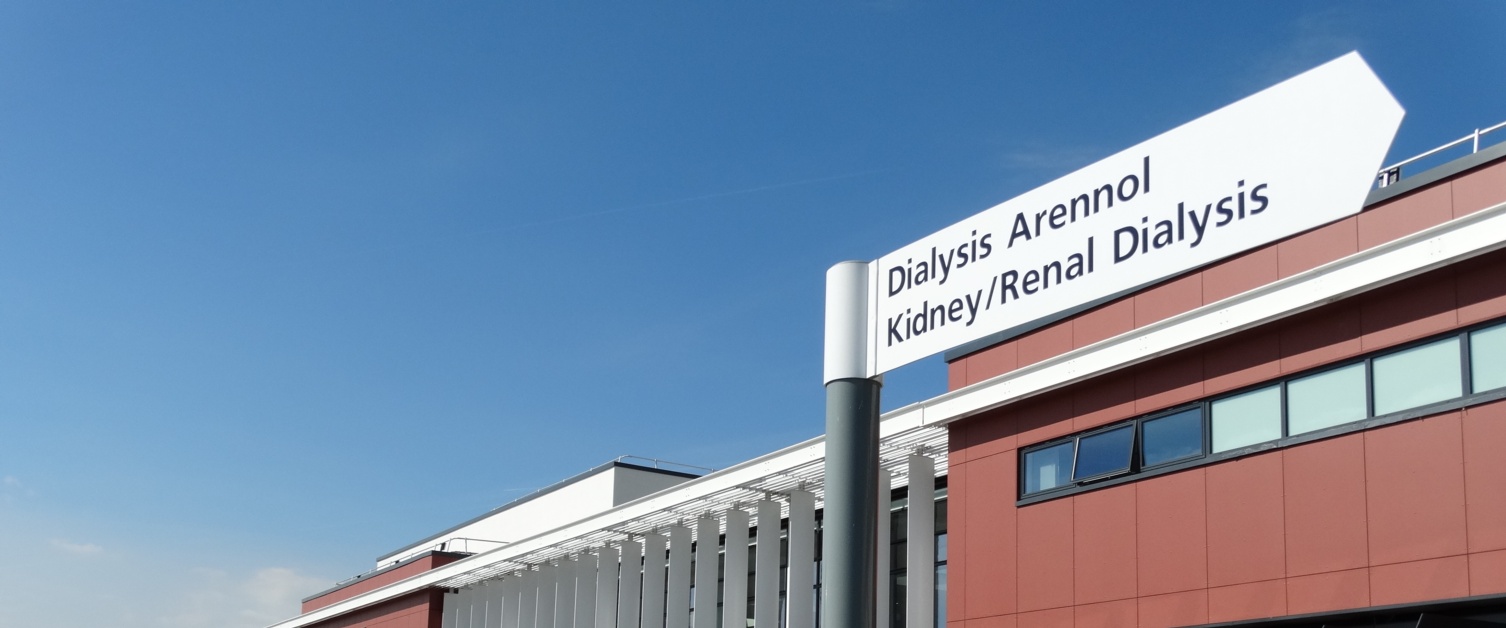 COVID-19: Information for patients
See below for detailed information for patients.
Page updated: 28/03/2022
COVID-19 VISITING UPDATE: Please note our rules regarding hospital visits have changed. For the latest guidance on our visiting regulations, please visit this page.
Renal (Nephrology) Services
Nephrology Service Overview
The Nephrology Service within Swansea Bay University Health Board is based within Morriston Hospital and has responsibility for the care of patients with kidney disease living anywhere in south west Wales from Fishguard and Bridgend in the south, to Tywyn and Llanidloes in the North.
It receives referrals from general practitioners throughout this large geographical area as well as from clinicians based in 7 District General Hospitals (Aberystwyth; Baglan; Bridgend; Carmarthen; Haverfordwest; Llanelli; Singleton).
As well as a haemodialysis unit in Morriston Hospital which dialyses over 230 patients, it is clinically responsible for satellite haemodialysis units which dialyse over 150 patients in Aberystwyth, Carmarthen and Haverfordwest.
There is a sizeable community support service with approximately 120 peritoneal dialysis & home haemodialysis patients and 350 transplant patients, which works out of Morriston Hospital and extends throughout the catchment area.
Outreach general nephrology clinics are held in 6 of the 7 referring District General Hospital's (exception being Singleton Hospital). Patients with renal transplants and potential renal transplant donors are also seen in clinics in Morriston.
The department provides renal replacement therapy for approximately 200 patients annually, with Acute Kidney Injury in the cardiac, burns and general intensive care units in Morriston Hospital as well giving consultative advice in ITU's elsewhere in south west Wales.
Recent Service Developments
The Nocturnal dialysis programme, established in 2011, has blossomed into the largest nocturnal programme in the UK, training over 40 patients to go home and dialyse themselves overnight. These patients have all reported a vast improvement in their own health and a huge reduction in the amount of medications that they have to take. All this has enabled them to have a much better quality of life, having the energy to enjoy many more activities.

The West Renal Dialysis Unit - a satellite unit within Morriston hospital - was replaced with a new build in 2015, increasing the capacity for dialysis patients and greatly improving their care environment.

The Liz Baker Unit was refurbished and opened in 2018. This will enable the unit to be compliant with building regulations and provide a much safer clinical environment for the patients. This refurbishment incorporates an integrated out-patients and day case department.
Kidney facts
Your kidneys are the size of two fists and located beneath your rib cage;

Every day they filter 20 buckets of blood;

They also help control blood pressure and help produce red blood cells;

Kidney disease affects one in 10 adults;

However, a simple urine test can detect a problem and the sooner treatment starts, the better;

When kidneys fail, patients may choose to have dialysis, a donated kidney or conservative care;

Dialysis is a mechanical way of cleaning blood;

The risk of early death, particularly from cardio-vascular disease is greater in patients with chronic kidney disease;

Early detection can not only slow or halt the progression of kidney disease, but significantly reduce the incidence of cardiovascular disease;

Worldwide, chronic kidney disease and cardio-vascular disease will kill 36 million people by 2015.
Useful link: Wales Kidney Foundation