Engagement on Tonna Hospital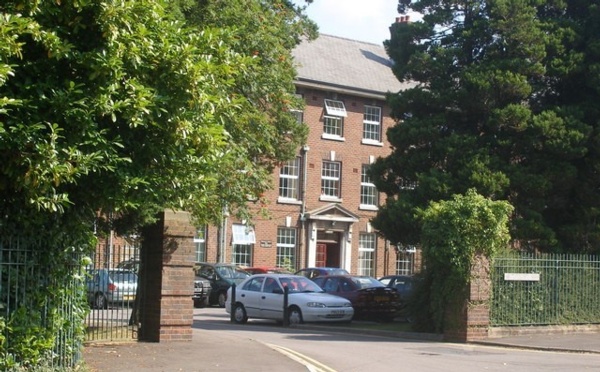 This public engagement closed on 24th April 2020.
---
Tell us your experiences of mental health services for older people in Swansea and Neath Port Talbot; and an engagement document on the proposed closure of some beds at Tonna Hospital for older people with mental health problems
Public engagement: 2nd March to 24th April 2020
What is this engagement about and who should read it?
We want to hear about your experiences of our older people's mental health services across Neath Port Talbot and Swansea. The Health Board, Local Authorities and voluntary sector are developing a longer term plan for all our services for older people with mental health problems. We want to take into account your experiences to develop this plan.
We are also proposing the permanent closure of 14 older peoples' mental health beds at Tonna Hospital. This engagement document is seeking your views on that proposal.
We have more beds in Neath Port Talbot per 100,000 over 65 year olds (182) than in Swansea (125), Wales (84) and the United Kingdom (48).
In the last few years we have invested £1.5million in developing more services in local communities. This means more people can receive care in their own home and stay at home longer. As a result we now have a lot of empty beds at Tonna Hospital. Therefore we believe we can continue to provide the same level of service with less beds.
While we engage on permanently closing these 14 beds, we have temporarily closed them. This is because we are having problems staffing the existing two suites, and are having to rely on agency staff.
Once the engagement is complete the Health Board and Community Health Council will review all the responses to the engagement. Then the Health Board will make a decision on whether the beds should stay permanently closed or whether they should reopen.
Overall we believe this shows us that we have too much money and staff resources tied up in hospital beds. We need to move more staff to support patients in community settings and in their own homes, including providing more support to their families and carers.
Apart from closing the 14 beds at Tonna Hospital all other services there will remain unchanged.
There is no risk to the employment of any of our staff affected by the closure of these beds.
Whilst this document outlines a specific proposed change in our services by closing 14 beds at Tonna Hospital, we also want to know about your experiences of services for older people with mental health problems in the Swansea Bay area. This is so that we can take account of these when developing our Strategic Framework for Older People's Mental Health Services.
We want to know what your experiences have been – good and bad, and what you think we should do differently. This will ensure we will provide the best possible services for older people with mental health problems in the future and their carers and families.
Public engagement on the reduction of 14 older peoples' mental health beds at Tonna Hospital is from 2nd March to 24th April 2020.
The full Tonna Hospital engagement document on can be accessed via this link
It is also available in Welsh, large print (English and Welsh), audiobook (English and Welsh), British Sign Language video, Easy Read and Braille. You can request these by ringing 01639 683355 or by emailing SBU.engagement@wales.nhs.uk.
Below you will find details of the different ways you can contact us and get involved in this engagement.
You can let us know what you think by:
Filling in the response form linked here and returning it to us via the address or email address located below.
Writing to us:
Chief Executive, Swansea Bay UHB, One Talbot Gateway, Baglan, SA12 7BR
Emailing us: SBU.engagement@wales.nhs.uk
Phoning us and leaving a message: (01639) 683355
Link to our Facebook page here
Link to our Twitter account here
Alternatively, you can let the Community Health Council know your views by writing to them at:
Swansea Bay Community Health Council, Cimla Hospital, Cimla, Neath, SA11 3SU
Or emailing them: swanseabay@waleschc.org.uk
Thank you for reading this and giving us your views.