Pressure ulcers and posture
Pressure ulcers and posture
Pressure ulcers (sores) are damage to the skin and underlying body tissue caused by unrelieved pressure on bony body parts. They can occur very quickly and can have devastating consequences. If you find yourself spending a long time in one position, here are a few ways to help reduce your risk:
Pressure ulcers can develop from a lack of movement – try and move as often as you can
Check skin in at-risk areas of the body: buttocks, sacrum (or tailbone), hips, ankles, heels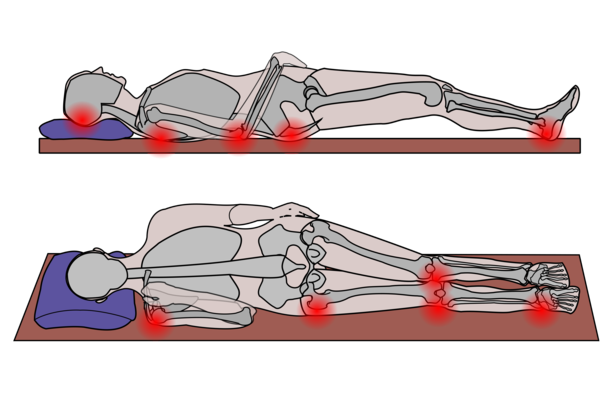 Sit out in a chair where it is safe and practical to do so – an hour makes a difference
Consider seat set-up in relation to areas of the body. Your posture can change over time
Pay attention to sitting or lying postures that can increase pressure risk to vulnerable areas
If you are in bed and moving less, use supports to help keep your shoulders in line with your hips, support the legs if needed. Try to avoid staying in a rotated (twisted) position
Use pillows, cushions or folded, soft towels/blankets if official bed positioning equipment is not available
Don't forget the feet. Offload heels where possible.
Seat set up
It is important to consider how your seat can affect your risk of developing pressure ulcers.
Consider:
Seat too wide – Buttocks, elbows at risk
Seat too narrow – Hips at risk
Seat too high – Sacrum, buttocks, back of thighs at risk
Seat too low – Buttocks at risk
Seat too deep – Sacrum, buttocks at risk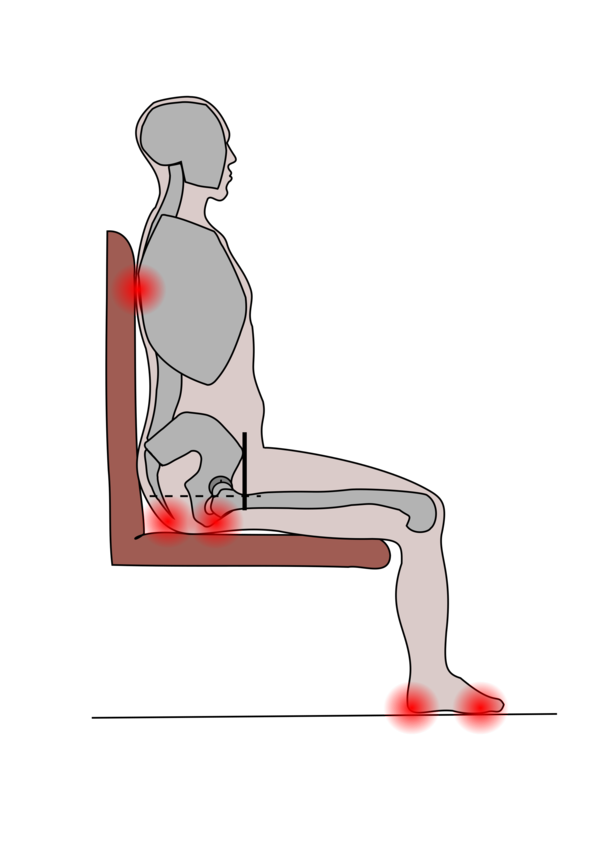 Also, the following are important to consider:
Using the recline function might increase pressure over sacrum
Lifting the legs can increase pressure over sacrum
Tilt can be used to reduce pressure to the pelvis
Consider impact of additional cushions, this could make the chair too high for someone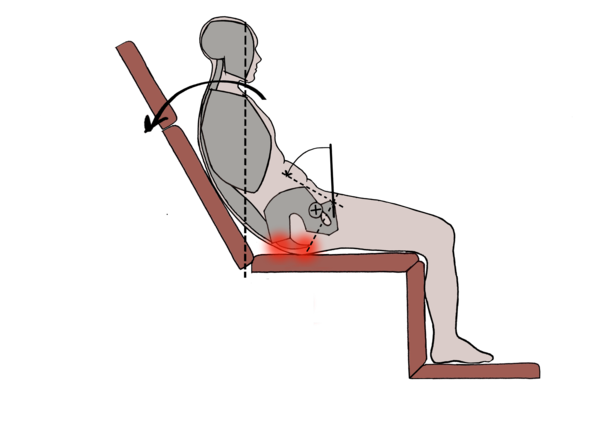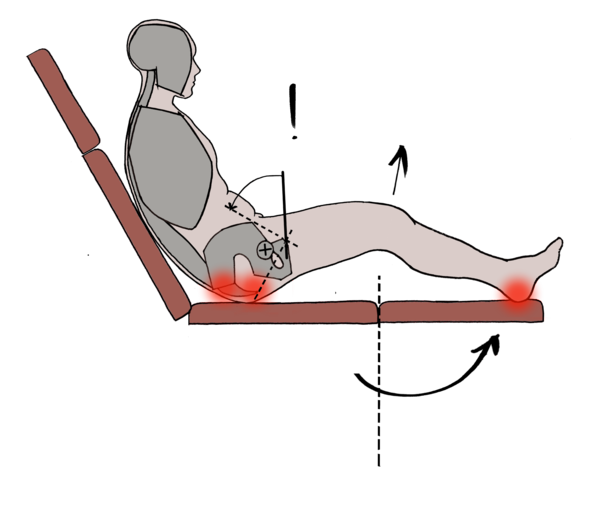 Don't forget the feet
Feet can become vulnerable to pressure ulcers, free float the heels where possible to reduce risk.
Make sure any equipment issued for the feet is fitted correctly.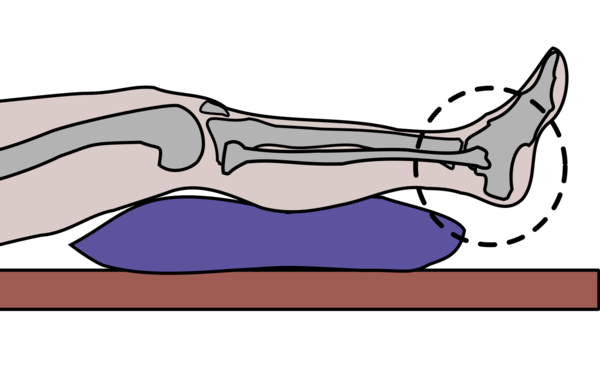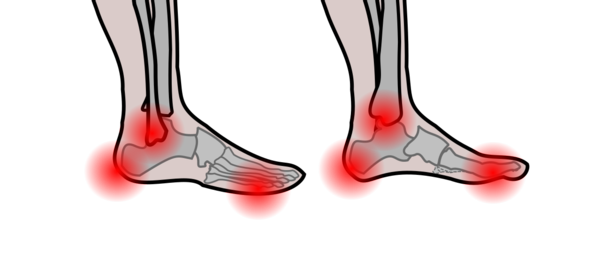 Contractures (muscle tightening)
Prolonged bed rest can lead to the development of contractures (muscle tightening).
Contractures create pressure on areas of the body that aren't normally loaded
Body parts contacting with each other can cause further risk
Encourage alignment of shoulder and hip; support the legs if needed
When sitting is not possible other measures should be taken to promote best possible flexibility
Bed supports will not only benefit long term function and posture but also prevent against uneven pressure on certain parts of the body.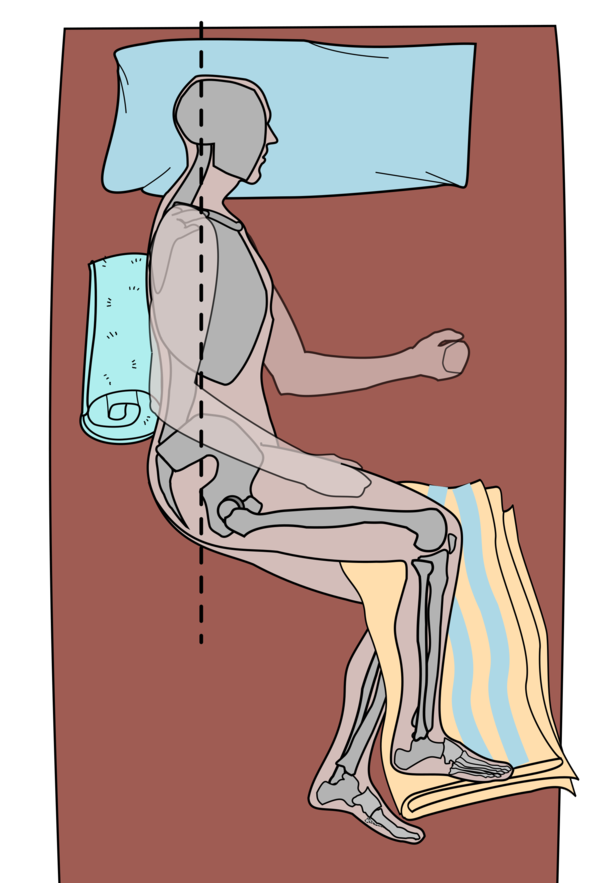 Images: copyright PUPIS/Helen Frost