Giving birth is one of the most challenging experiences a woman can go through, even with the right support.
Tragically, some mums in Africa face the experience alone or in fear of abusive behaviour from their care givers.
It is why a consultant obstetrician and consultant midwife from Swansea Bay University Health Board are travelling to Zimbabwe next month.
As part of the Welsh Government's Wales for Africa programme, which supports learning and the exchange of skills, Myriam Bonduelle and Victoria Owens will be promoting respectful maternity care (RMC).
RMC is recommended by the World Health Organization as part of a positive childbirth experience.
It protects women's dignity and their rights, ensures freedom from harm and mistreatment and gives them choice.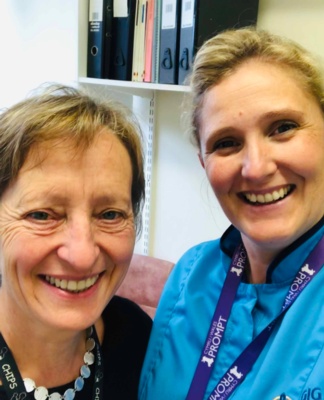 Consultant obstetrician Myriam said: "Last year we were privileged to be able to start work with a committed team of local obstetricians and midwives to provide training for some local champions for RMC.
"The programme is focused on kindness and compassion in care provision along with encouraging movement during birth and the importance of birth companions."
The pair's trip is also in conjunction with the White Ribbon Alliance, which promotes quality healthcare for girls and women across the world.
Victoria added: "We believe that every woman across the globe is entitled to a positive birth experience without fear or restriction.
"The funding we have received from Welsh Government together with the ongoing support from our health board means we can continue this vital work in Zimbabwe, where birth experiences are often very different to women's experience in the UK."