Hospital gets by with more than a little help from its friends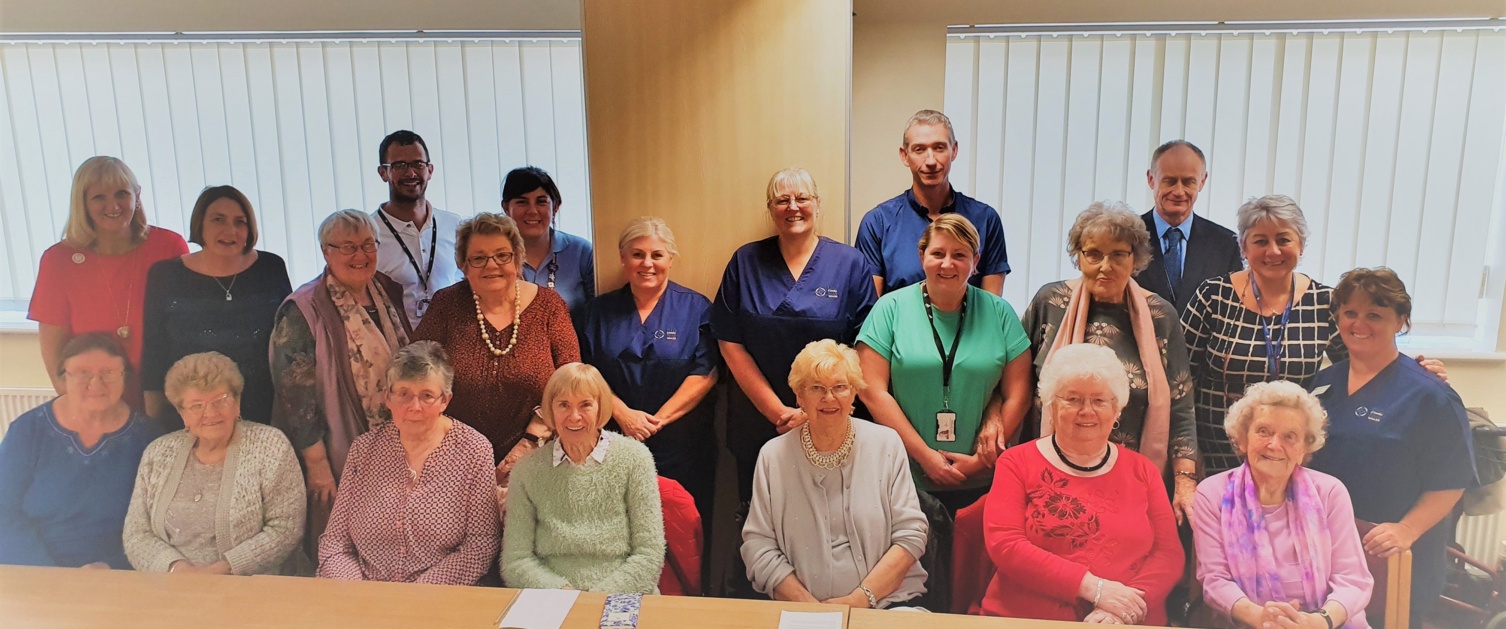 Above: The Port Talbot league of Friends
A team of dedicated volunteers has been thanked for another epic year of fundraising efforts for Neath Port Talbot Hospital.
The Port Talbot League of Friends has handed over more than £40,000 to the hospital which will be used to buy extra equipment, such as extra wheelchairs, a specialist chairs and an exercise bike for stroke patients, that makes life a little bit easier for staff and patients.
As a thank you, the friends were invited to meet staff at the hospital to hear for themselves how their gifts have made a real difference.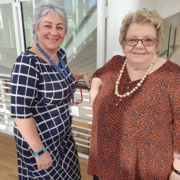 Vicky Weekes, who chairs the group that her father founded, said: "The organisation was started in 1953 by my father, Roy Hamer.
Left: Susan Jones, right, and Vicky Weekes
"I became chair shortly after he passed away.
"I was a nurse when I was working and it's nice to be able to give something back.
"We have raised over £40,000 this year.
"We have a fashion show, an auction, we hold bucket collections in supermarkets, a stall in the hospital, which sells donated items.
"We go anywhere and do anything, and our fete, to date, has raised £22,000 but we still have money coming in."
The hospital's head of operational services, Susan Jones, said: "We are very privileged to have the Port Talbot League of Friends supporting us by providing additional items that benefit both patients and staff.
"They make a tremendous effort year on year and it really does make a difference to the care that we deliver.
"Whilst I say thank you every time I meet with them, I think it's important that the wider hospital team comes and says thank you, and show and tell what that kit is used for.
"It truly is put into practice."
Sarah Lewis (pictured below with a member of the friends), a physiotherapist based in the hospital, met the friends to demonstrate a special exercise bike.
She said: "We have use it on the ward with the stroke patients and it has been really useful in helping get their fitness levels back up.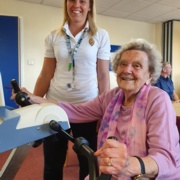 "A lot of them have been quite unwell and in bed for quite a long time so they lost a lot of their muscle mass and fitness, so they weren't tolerating a lot of physio.
"It's definitely made a big difference. It's been really helpful to the patients on the ward and it helps get them out of hospital quicker as well.
"It costs a lot of money, so we are really grateful."
Tracey Whiteman, interim portering manager at the hospital, said: "We had 11 wheelchairs, which help with our response times when it comes to moving patients because we now have plenty available for our porters when they are running around the hospital.
"The friends do a fantastic job, we wouldn't be able to do half of what we do if it wasn't for them and the money they raise to help the hospital. They are absolutely fantastic."