District nurses epitomise festive goodwill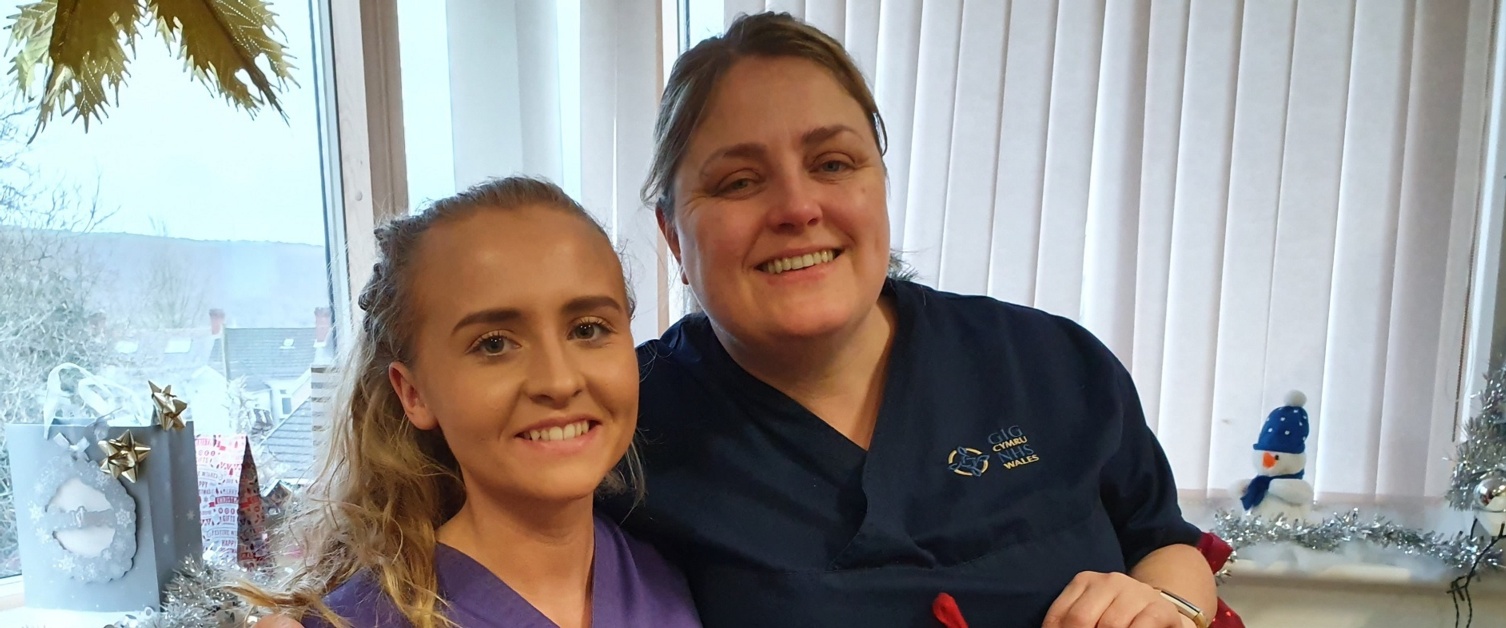 Meet the district nurses who are giving up their Christmas Day to serve others.
When you sit down for your festive dinner, spare a thought for the likes of Jackie Ibrahin, District Nurse Care Coordinator for the Cwmtawe Cluster, and her team, who have volunteered to work over Christmas and the New Year.
Their selfless dedication ensures patients who are permanently or temporarily housebound, continue to get the help they need 24 hours a day, seven days a-week over the coming week.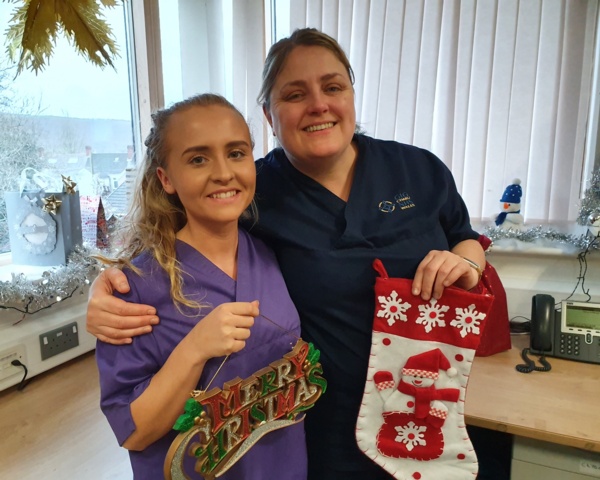 Left: Members of the Cwmtawe Cluster District Nursing Team, Gabrielle Copps and Jackie Ibrahin.
Jackie said: "We carry on as normal over Christmas and New Year, albeit with limited staff, as our patients still require care.
"We try to do it on a voluntary basis, people tend to offer what they can around their families, otherwise, we put names in a hat, which no one really minds. To be fair, the majority of the girls who haven't got a young family, will offer to work.
"I certainly don't mind working Christmas Day. I'm on the 8.30am to 5pm shift, you can move your dinner and open your presents earlier or later.
"It's all part of being a district nurse. They are calls that are needed, so it has to be done.
"A big part of the role is elderly care, although we do get a lot of younger palliative patients who want to come home for the end of their lives. It can be a difficult role and it does affect you mentally. You just have to do the best that you can."
The often difficult role does bring rewards though.
Jackie said: "It's nice to be out there, in the community, with the patients. And it's a more personalised care as you get to know patients. Very often they have been on our books for years.
"The patients are certainly grateful. A lot of our patients tend to be elderly and may not have anybody, so as it's Christmas time we try to dress up and cheer them up."
Andrea Holborow, Assistant District Nurse Manager for the Cwmtawe Cluster, underlined the unique role her staff play.
She said: "The district nurse's role is to visit patients in their own homes, to identify the nursing needs of the patients and to implement, in conjunction with the GP, the care that needs to be delivered.
"It may be wound care after patients have been discharged from hospital, it may be lacerations that they have sustained and they can't attend the surgery. We mainly see housebound patients, people with chronic wounds that make them immobile.
"Patients are referred to us by hospitals, GPs, social workers, occupational therapists, families and carers and it's not 9am to 5pm, we also have an evening rota and a night service."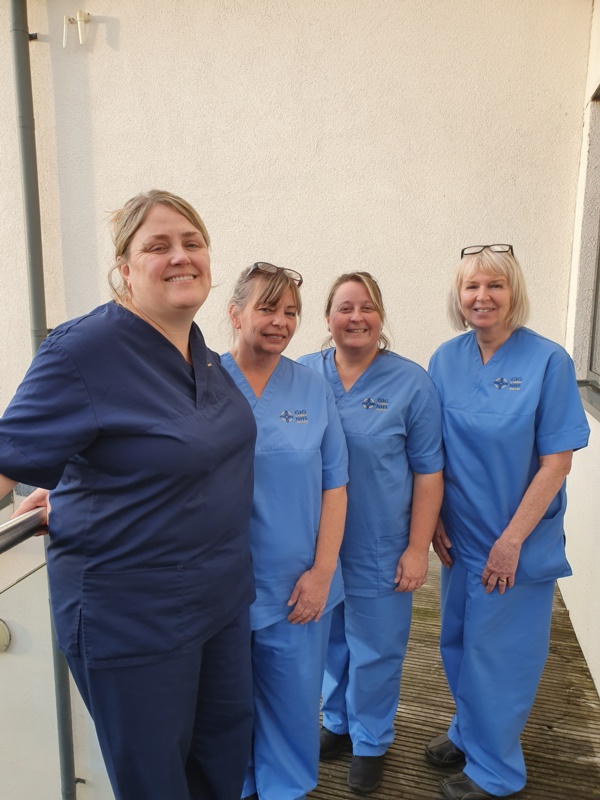 She said that it was an area of nursing which appeals to some more than others.
Right: members of the Cwmtawe Cluster district nursing team (from left to right) Sister Jackie Ibrahim, Staff Nurse Samantha Lewin, Staff Nurse Claire Phillips and Staff Nurse Jackie Jones
"You either like it or you don't. You have to be a lone worker and you have to make some important decisions autonomously because you haven't got the doctors around you, like you do 24/7 on the ward in secondary care.
"To be a district nurse you have to have the specialist practitioners award, which is a BSc or MSc, which you study for in university."
Andrea, who has been in nursing for more than 35 years, added: "I think we are very privileged because we go into people's homes. You build up a rapport with your patients because, very often, it's a longstanding relationship. You can be going in to see these people for months at a time and there are some patients who have been on caseloads for years. You become attached."
The team, which is based in the Clydach Primary Care Centre in the Lower Swansea Valley and serves patients with the Cwmtawe Cluster, hopes to reinforce its numbers in the near future.
Dr Iestyn Davies, Cwmtawe Cluster lead, said: "With so many changes to the district nurse (DN) service over the past few years we have found that continuity has been an issue. Recruiting more DNs to aid their workforce and to ease the burden on their services is something that we are looking at."